Bobble Head Capitão Jean-Luc Picard Assimilado como Borg Locutus
Por Dado Ellis em 14 de July de 2014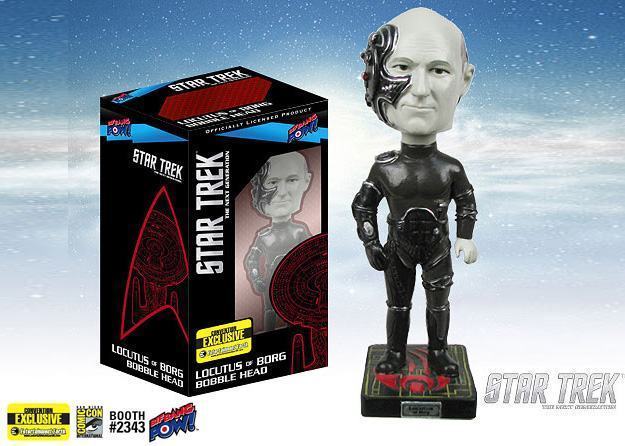 A Entertainment Earth e a Bif Bang Pow! anunciaram um novo brinquedo exclusivo para a San Diego Comic-Con 2014, um boneco bobble head da série Star Trek: A Nova Geração.
O Star Trek: The Next Generation Locutus of Borg Bobble Head – Convention Exclusive retrata o Capitão Jean-Luc Picard assimilado como um membro da coletividade Borg, o Locutus do episódio "Best of Both Worlds" exibido originalmente em 1990. O bobble head é feito de resina, mede 18 cm de altura e tem as feições do ator Patrick Stewart.
O Locutus of Borg Bobble Head custa US$14,99 na pré-venda da Entertainment Earth, mas a entrega depende de sobra de estoque das vendas realizadas na SDCC 2014.
Veja mais brinquedos de Star Trek aqui no Blog de Brinquedo, incluindo vários Bobble Heads.
Via Entertainment Earth.
em
Bobble-Head
Sci-Fi
Star Trek
Televisão