Por Dado Ellis em 4 de August de 2008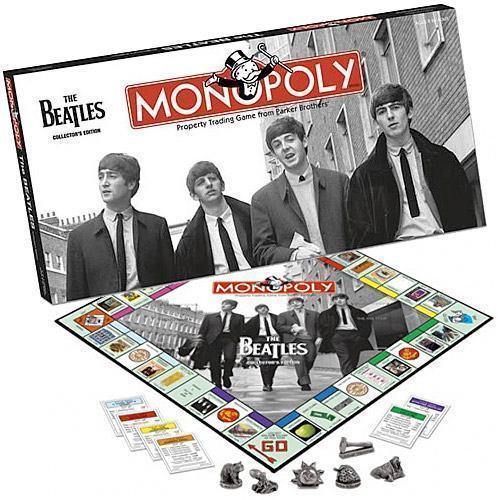 Os Beatles-maníacos vão ficar doidos para jogar uma partida no novo Beatles Collector's Edition Monopoly!
A versão do Banco Imobiliário dos Beatles é licenciada oficialmente pelo Apple Studios e baseada nas músicas do quarteto de Liverpool. As propriedades são os discos dos Beatles de "Please, Please Me" a "Let It Be".
As peças do Monopólio
são inspiradas nas canções mais famosas dos Beatles: Walrus/Morsa (I Am The Walrus), Sun/Sol (Here Comes The Sun), Raccoon/Guaxinim (Rocky Raccoon), Octopus/Polvo (Octopus's Garden), Strawberry/Morango (Strawberry Fields Forever) e Hammer/Martelo (Maxwell's Silver Hammer).
O "Beatles Collector's Edition Monopoly" está em pré-venda na Entertainment Earth por US$37,99 com entrega prevista para agosto de 2008. A edição é limitada e a Entertainment Earth aceita encomendas do Brasil.
Veja outras versões super legais do clássico jogo Banco Imobiliário aqui no Blog de Brinquedo ou visite o site The Beatles.
Via Board Game Geek.
em
Jogos
Música
Personalidades
Tabuleiro