Army of Darkness ReAction – Action Figures Retro do Filme Uma Noite Alucinante III de Sam Raimi
Por Dado Ellis em 9 de June de 2020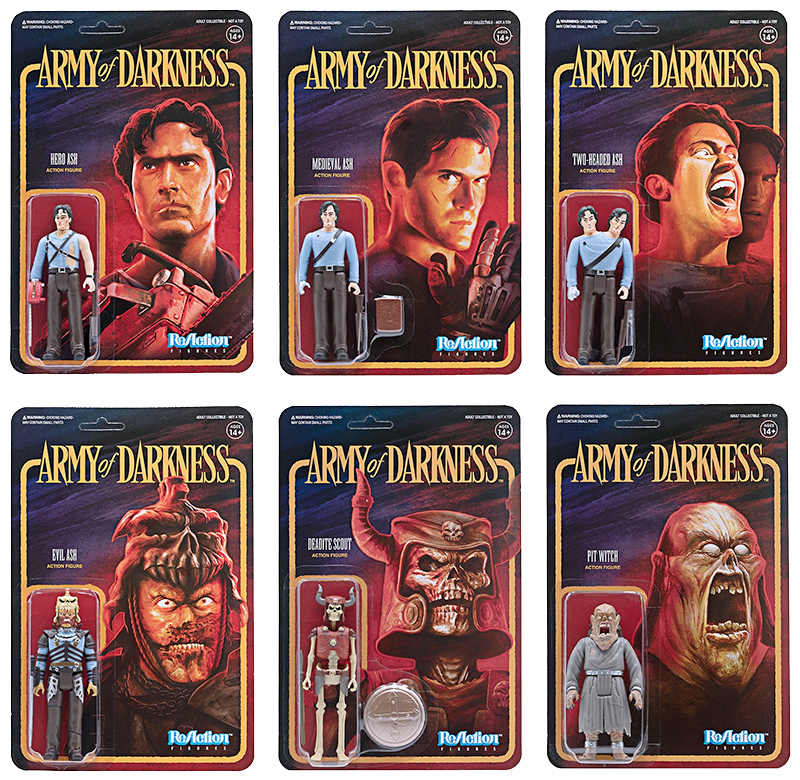 A Super7 lançou uma coleção de figuras retro ReAction 3.75" de Uma Noite Alucinante III (Army of Darkness), o terceiro longa da série de filmes Evil Dead do diretor Sam Raimi. "Preso no tempo. Cercado pelo mal. Com pouco combustível".
A coleção Army of Darkness ReAction Figures vem com 6 action figures no estilo retro das antigas figuras da Kenner, em embalagens individuais tipo blister decoradas com ilustrações que captura a insanidade das personagens: Hero Ash com camisa rasgada e mão de motosserra; Evil Ash com o rosto deformado, armadura e capacete de crânio, Medieval Ash com luva, espingarda e livro dos mortos Necronomicon Ex Mortis; Two-Headed Ash com duas cabeças; Deadite Scout com escudo e a medonha Pit Witch. As figuras medem aproximadamente 9,5 cm de altura e têm 5 pontos de articulação cada.
A coleção completa Army of Darkness ReAction Figures custa US$108 diretamente na Super7 Store e cada figura individual custa US$17,99 na Entertainment Earth, que aceita encomendas do Brasil.
Veja mais brinquedos da franquia Evil Dead e outras action figures ReAction aqui no Blog de Brinquedo.
Via Super7.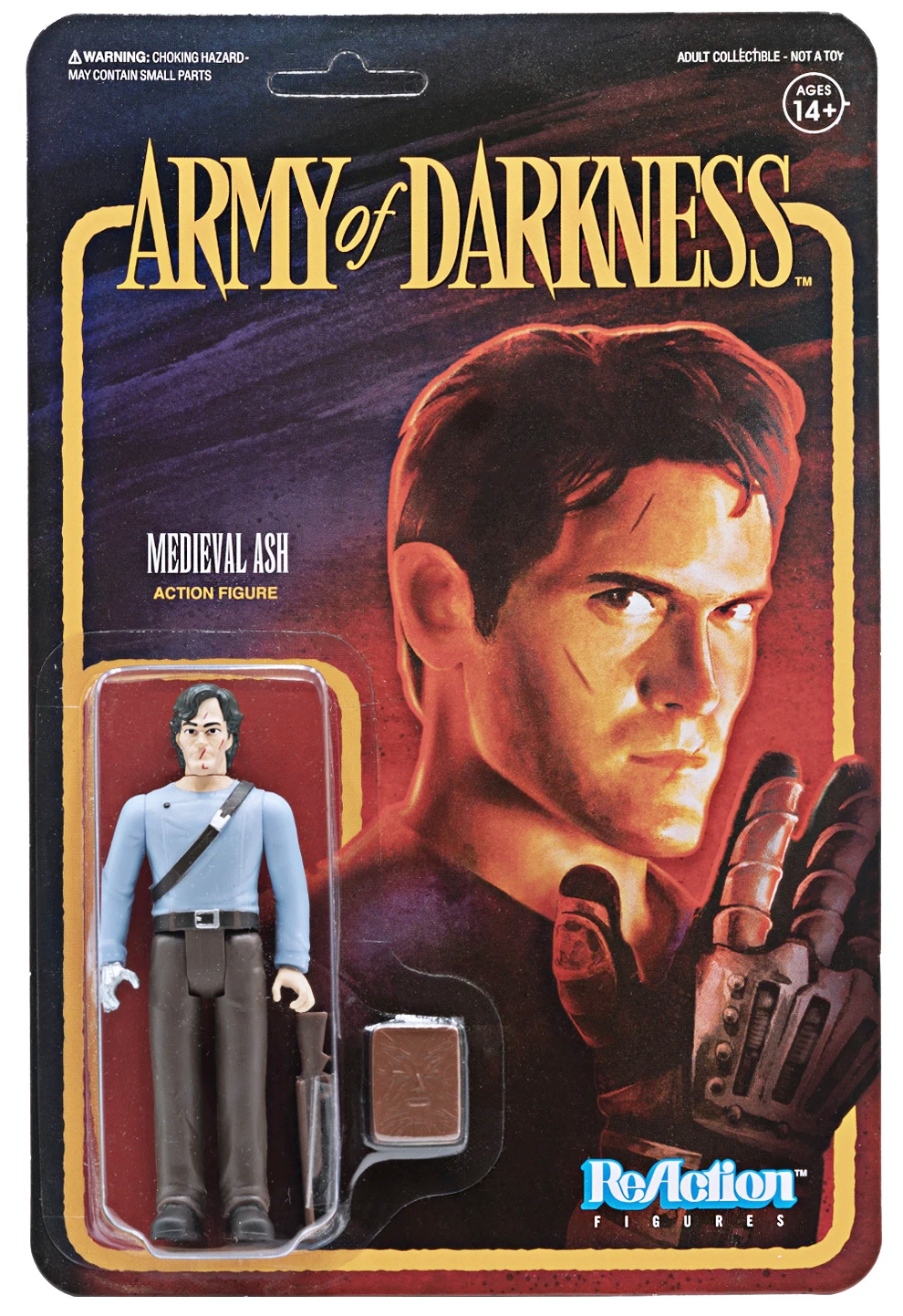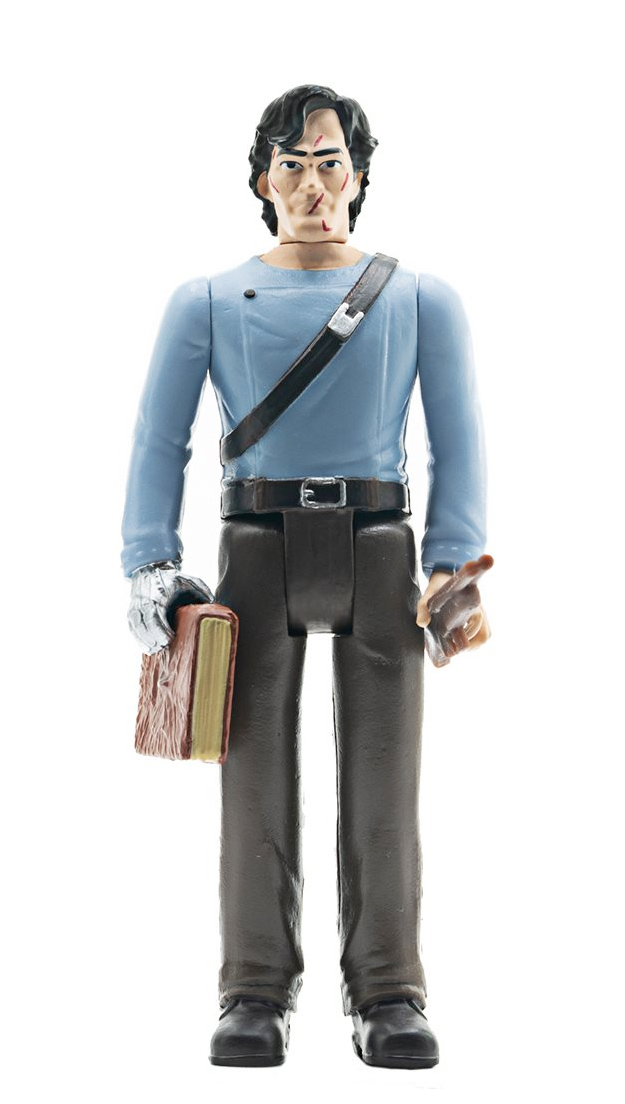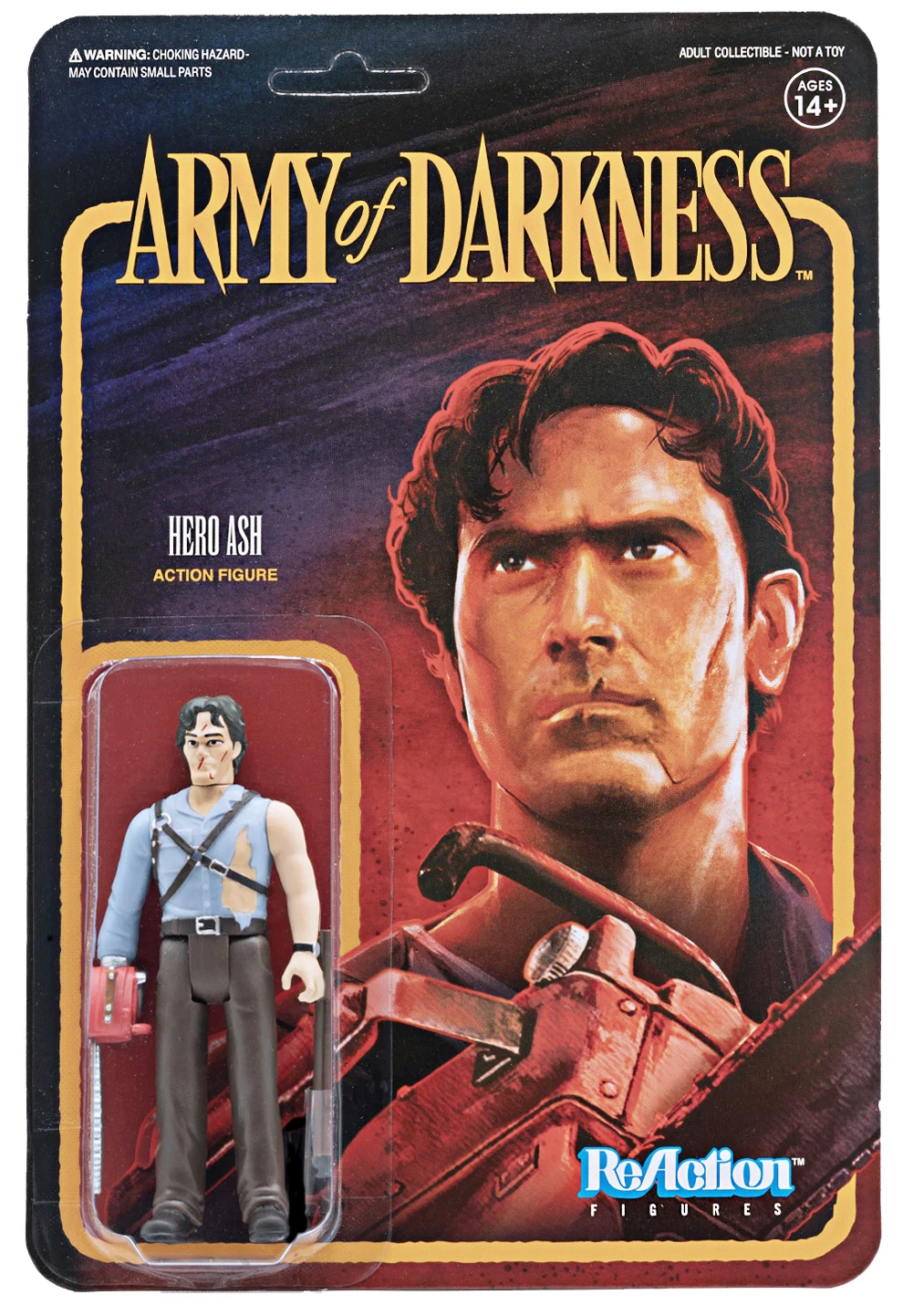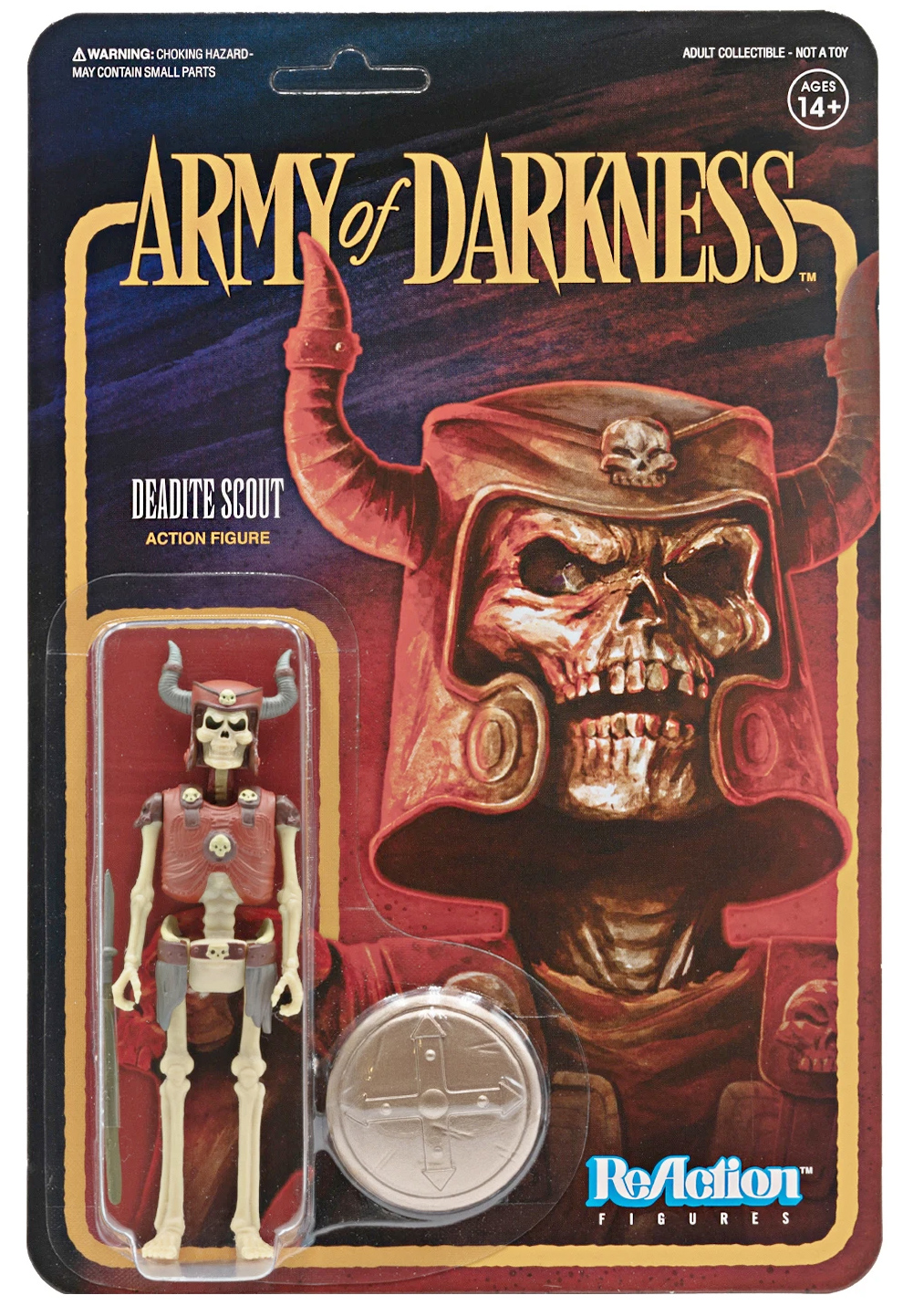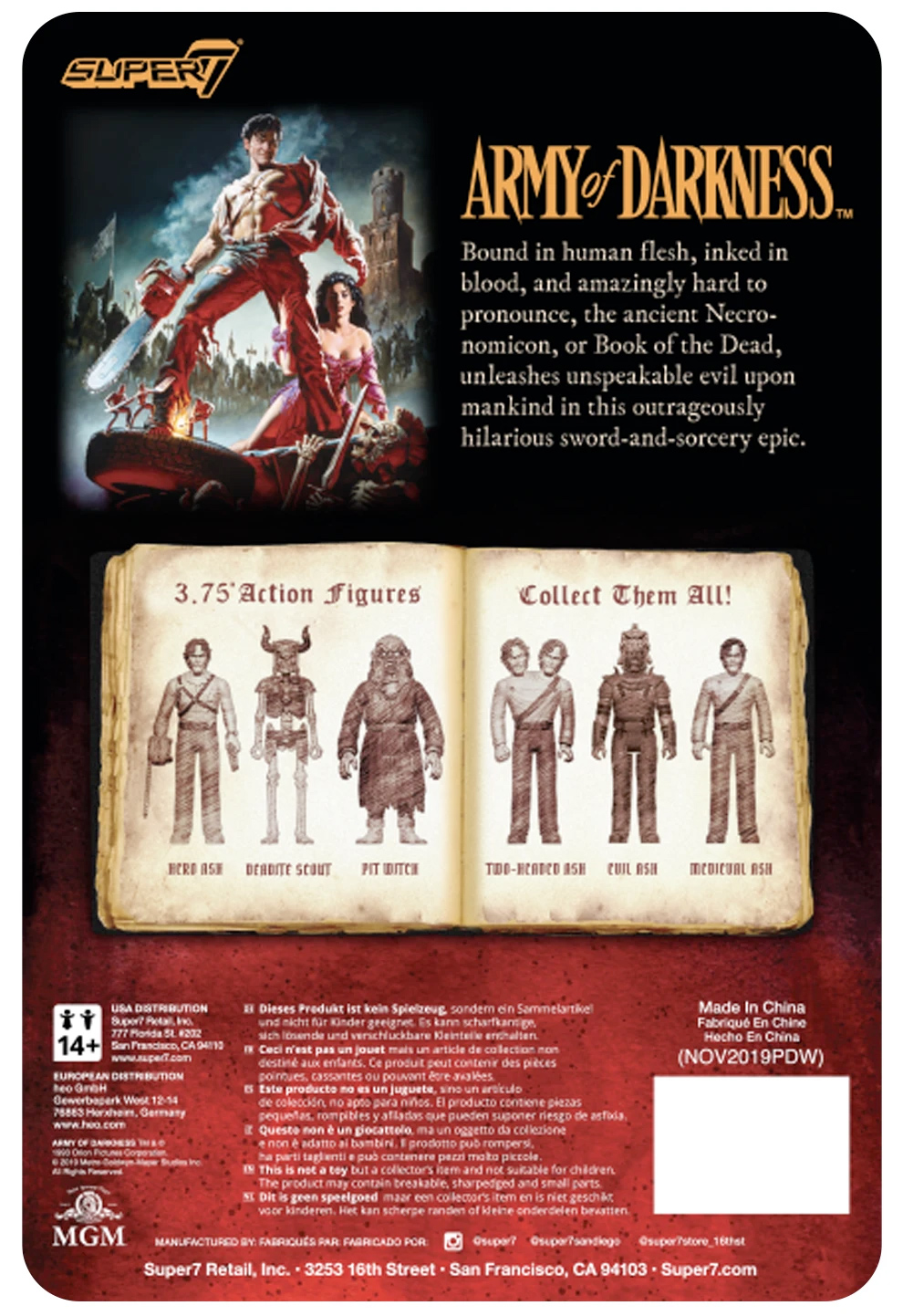 em
Action Figure
Cinema
Horror