Baralho do Coringa: The Joker Playing Cards HAHAHAHAHAHAHAHA
Por Dado Ellis em 22 de May de 2020
A Aquarius lançou um novo baralho do Coringa que vai criar o caos nas casas de jogos de Gotham City.
O baralho The Joker Playing Cards tem 52 cartas decoradas com naipes customizados e ilustrações em traço do Príncipe Palhaço do Crime e versos cobertos com risada maníaca "HAHAHAHAHAHAHAHAHA". O baralho é licenciado oficialmente, as cartas têm acabamento em linho e medem 6,35 por 8,89 centímetros.
O baralho The Joker Playing Cards custa US$6,99 na pré-venda da Entertainment Earth, que aceita encomendas do Brasil.
Veja mais brinquedos do Joker e outros baralhos aqui no Blog de Brinquedo.
Via EE.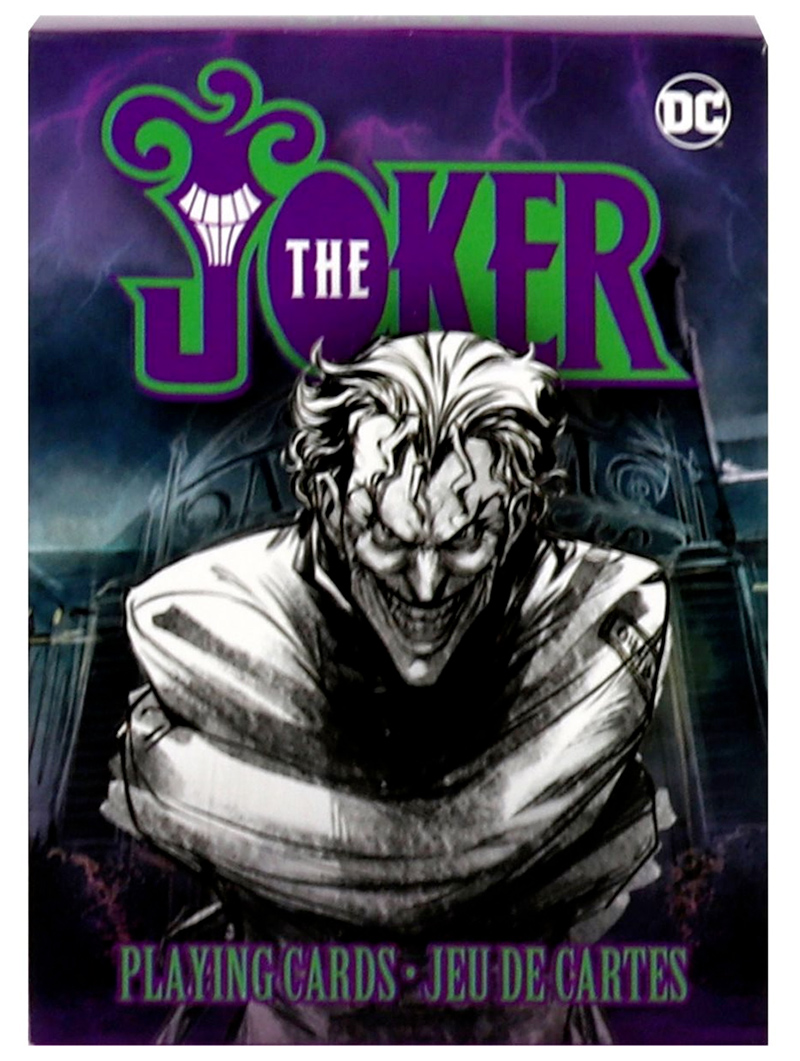 em
Cartas
Quadrinhos