4 Baralhos para o Dia de Star Wars: C-3PO, R2-D2, Yoda e Chewbacca (May the 4th be with You!)
Por Dado Ellis em 4 de May de 2020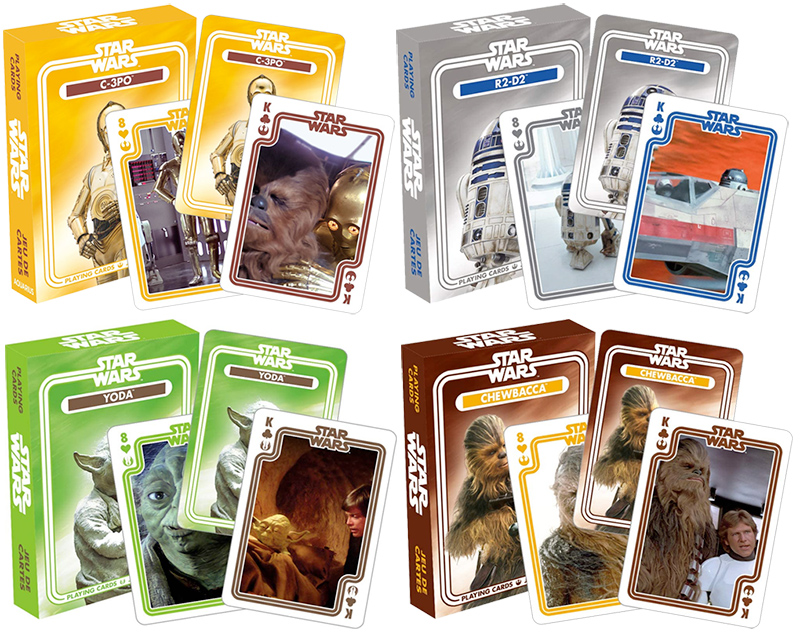 Que tal aproveitar o Dia de Star Wars, criado em cima de uma brincadeira fonética que transforma a data em inglês para a famosa frase "May the Force Be With You" (Que a Força Esteja com Você), para jogar um carteado em estilo estrelar com um desses 4 novos baralhos Star Wars da Aquarius?
São quatro baralhos temáticos de quatro personagens marcantes da saga Star Wars cada um com 52 cartas decoradas com fotografias retiradas dos filmes. As cartas têm acabamento em linho e medem 6,35 por 8,89 centímetros.
Agora é só se divertir com a dupla de droides C-3PO Star Wars Playing Cards e R2 D2 Star Wars Playing Cards, o Mestre Jedi Yoda Star Wars Playing Cards ou o wookie Chewbacca Star Wars Playing Cards.
Cada baralho Star Wars Playing Cards custa US$6,99 na Entertainment Earth, que aceita encomendas do Brasil.
Veja mais brinquedos de Star Wars e outros baralhos aqui no Blog de Brinquedo.
Via EE.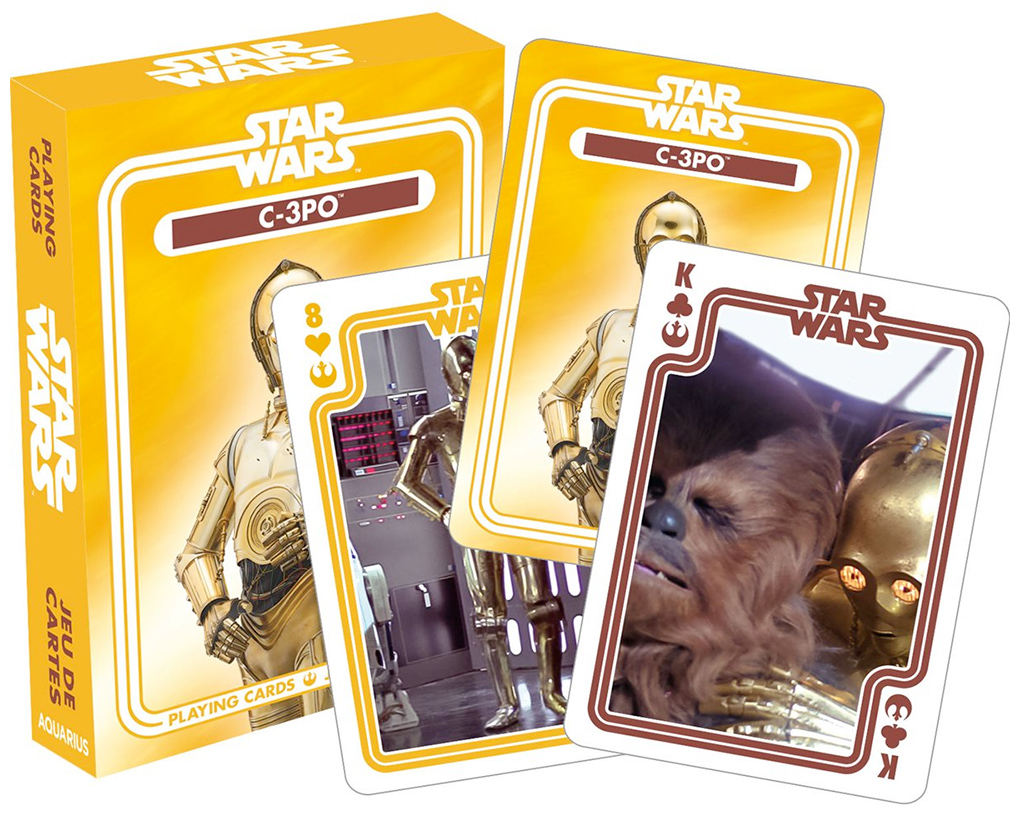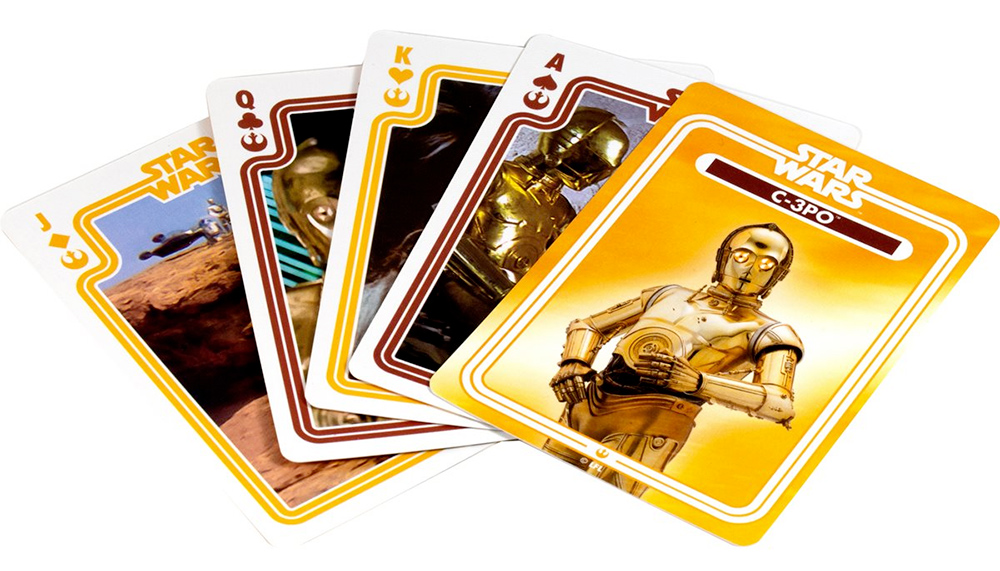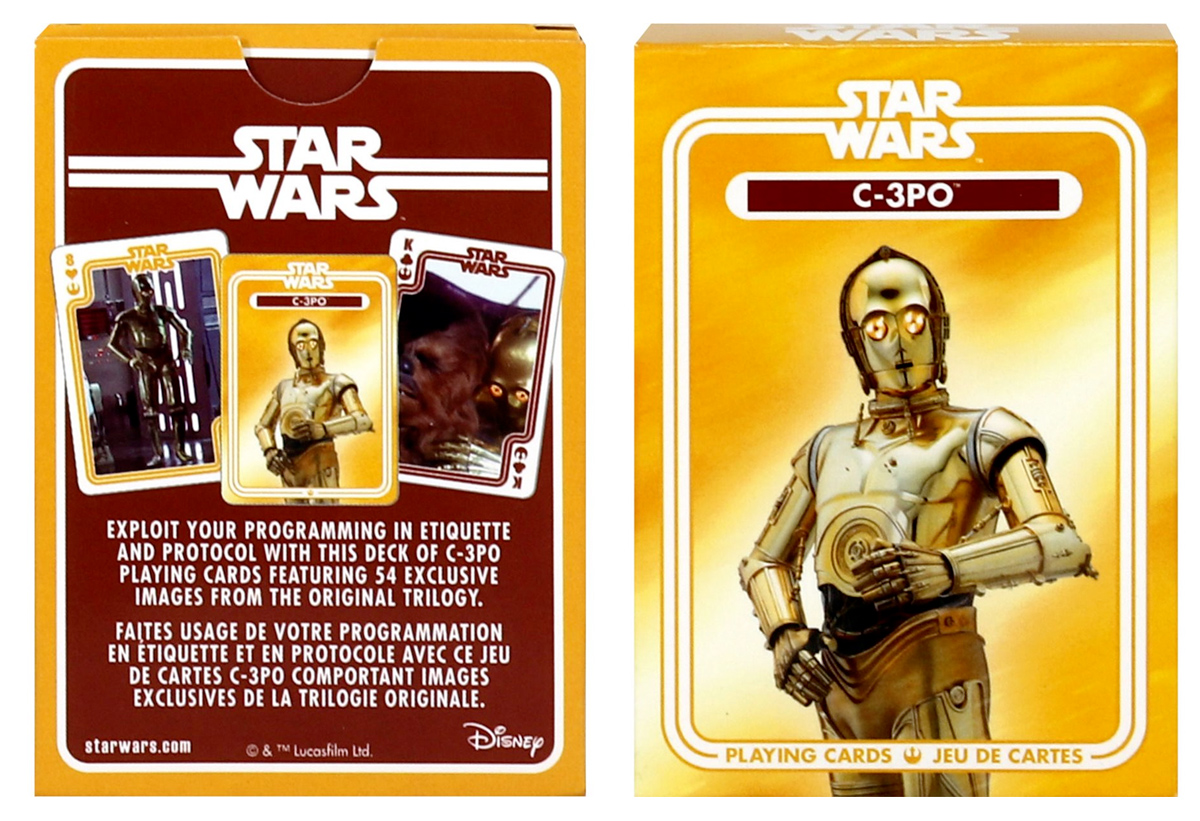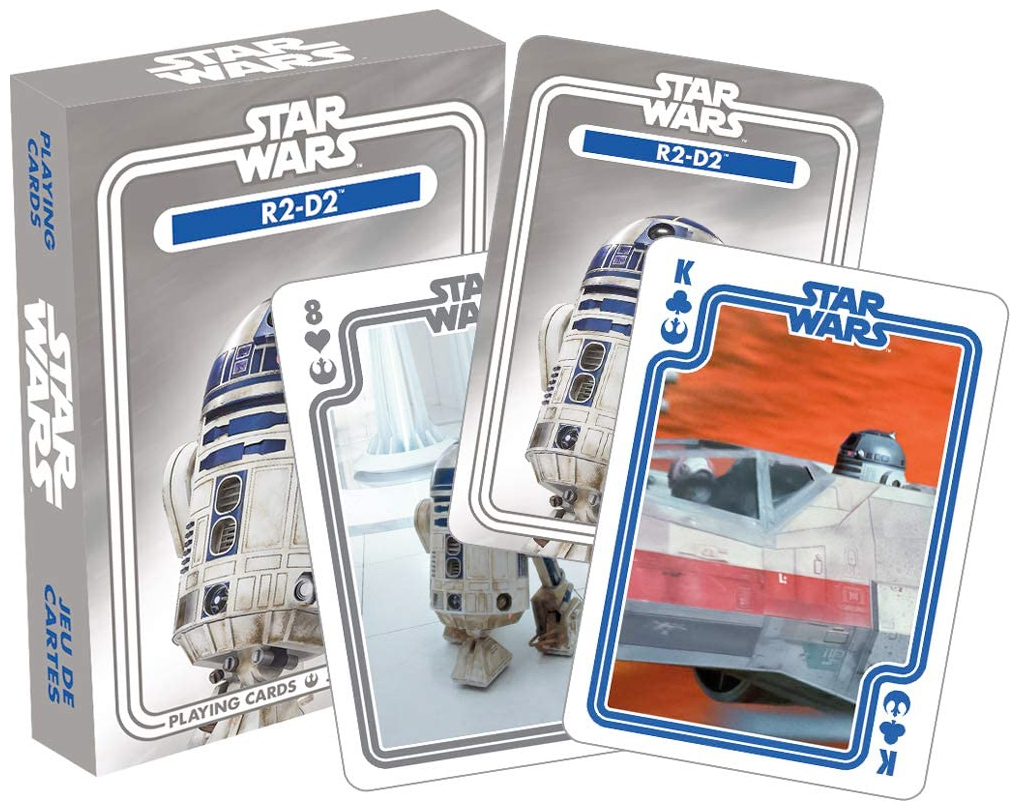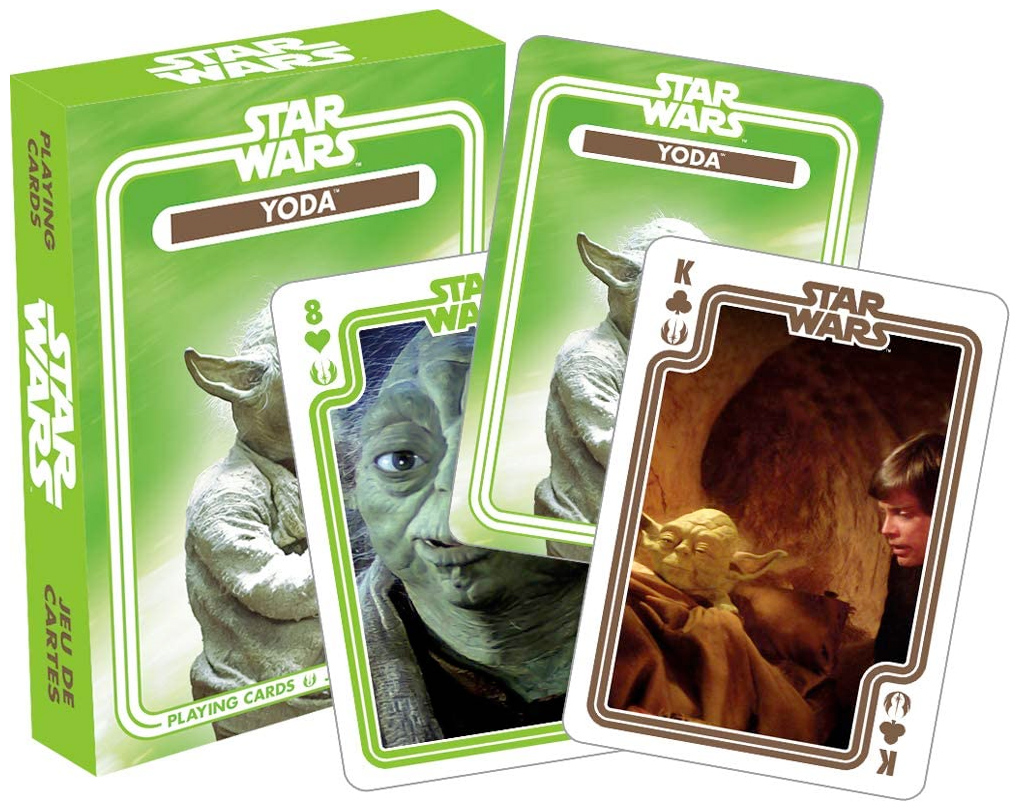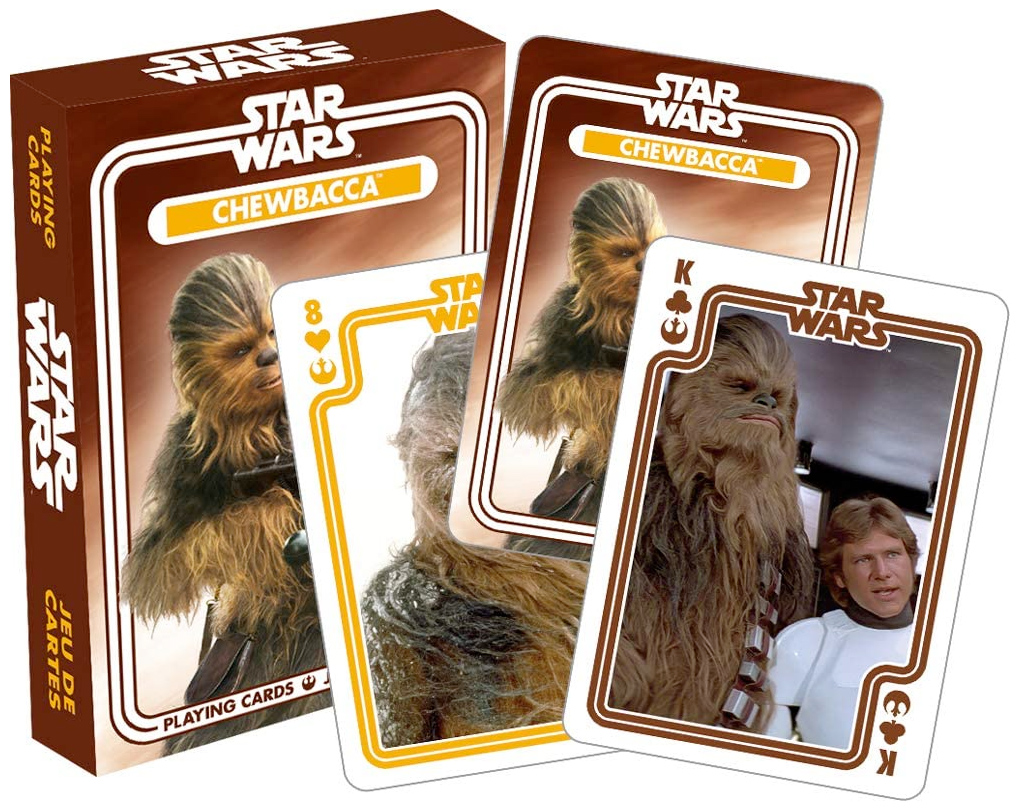 em
Cartas
Cinema
Star Wars