Jumanji Board Game – Réplica 1:1 do Jogo de Tabuleiro do Filme com Som de Tambores
Por Dado Ellis em 29 de November de 2019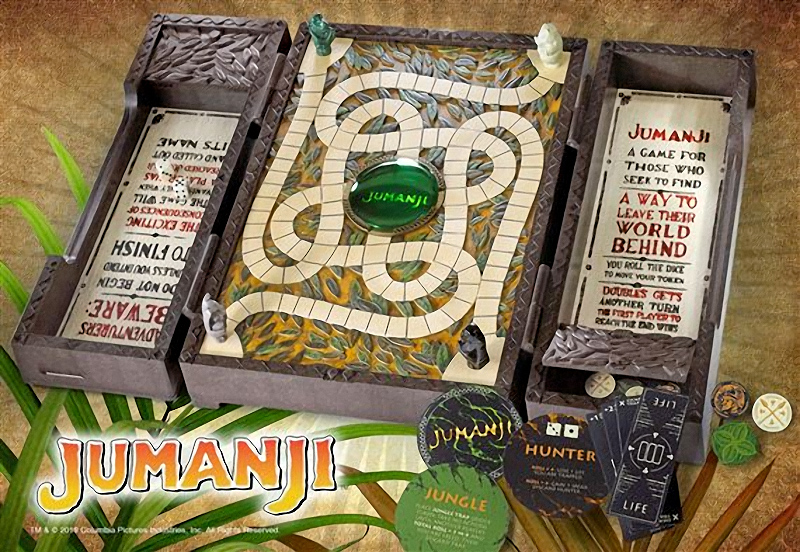 A Noble Collection colocou em pré-venda uma réplica prop em tamanho real do incrível jogo de tabuleiro Jumanji baseado no filme original de mesmo nome dirigido por Joe Johnston e estrelado por Robin Williams em 1995.
O Jumanji Board Game 1:1 Collector Replica é uma réplica do jogo de tabuleiro mágico do filme esculpida com todos os detalhes e gráficos na parte interior, instruções e as 4 peças: Rinoceronte de Marfim (Ivory Rhinoceros), Elefante Metálico (Metallic Elephant), Crocodilo Obsidiano (Obsidian Crocodile) e Macaco de Jade (Jade Monkey).
A réplica Jumanji Board Game 1:1 Collector Replica toca efeitos sonoros de tambores quando a maleta é aberta e acende o logo Jumanji no centro com LED verde. É feito de plástico, licenciado oficialmente e mede aproximadamente 40,6 cm por 28 cm por 10 cm.
O prop Jumanji Board Game 1:1 Collector Replica custa US$145 na pré-venda da The Noble Collection.
Veja mais brinquedos da franquia Jumanji e outros props de filmes aqui no Blog de Brinquedo.
Via The Noble Collection.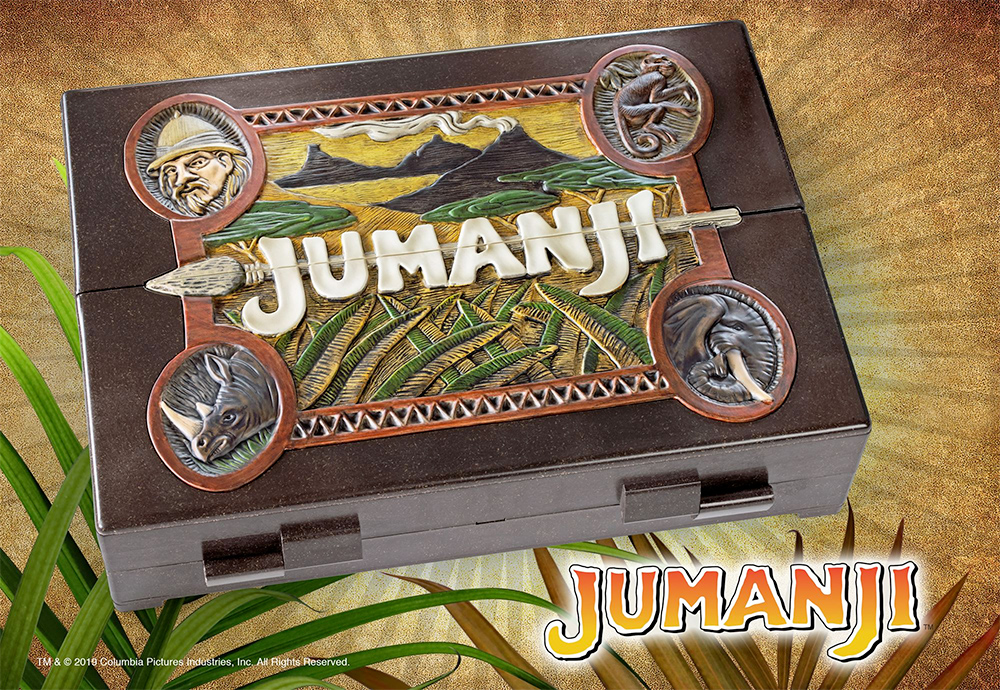 em
Cinema
Destaques
Eletrônicos
Jogos
Props