Conan, o Bárbaro (Arnold Schwarzenegger) – Action Figure Perfeita 1:6 Chronicle Collectibles
Por Dado Ellis em 13 de November de 2019
A Chronicle Collectibles apresenta sua nova action figure perfeita 1:6 de Arnold Schwarzenegger como o herói cimério do clássico filme Conan, o Bárbaro dirigido por John Milius em 1982 e baseado nas histórias de Robert E. Howard.
O Conan the Barbarian OneSixth Action Figure retrata o herói Bárbaro baseado na confrontação final contra seu arqui-inimigo Thulsa Doom no topo da grande pirâmide do Templo de Set com corpo musculoso especialmente desenvolvido com diversos pontos de articulação e o rosto do então jovem ator Arnold Schwarzenegger com longo cabelos esculpidos.
O Conan the Barbarian OneSixth, em escala 1:6, vem vestido com calça de couro falso com os pés protegidos por botas envoltas em pele falsa, cinto e bainha para colocar a espada "Atlantean Sword", além do colar "Wheel of Pain", do medalhão "Cult of Set" e do amuleto "Eye of the Serpent". A versão exclusiva da Chronicle vem também com a espada "Father Sword" quebrada em sua batalha Lexor.
A action figure perfeita Conan the Barbarian OneSixth custa US$249,99 na pré-venda da Chronicle Collectibles.
Veja mais brinquedos do Conan, o Bárbaro aqui no Blog de Brinquedo.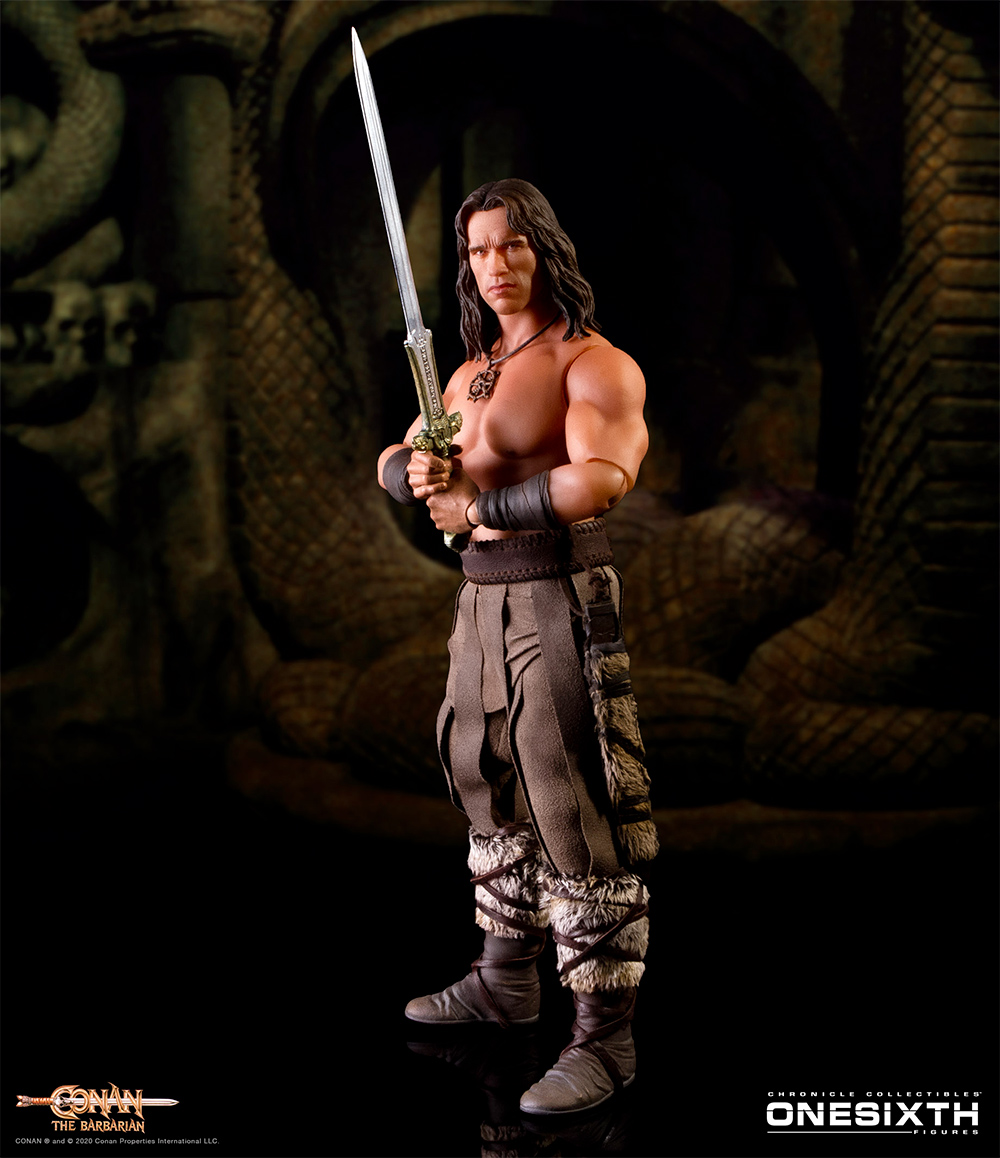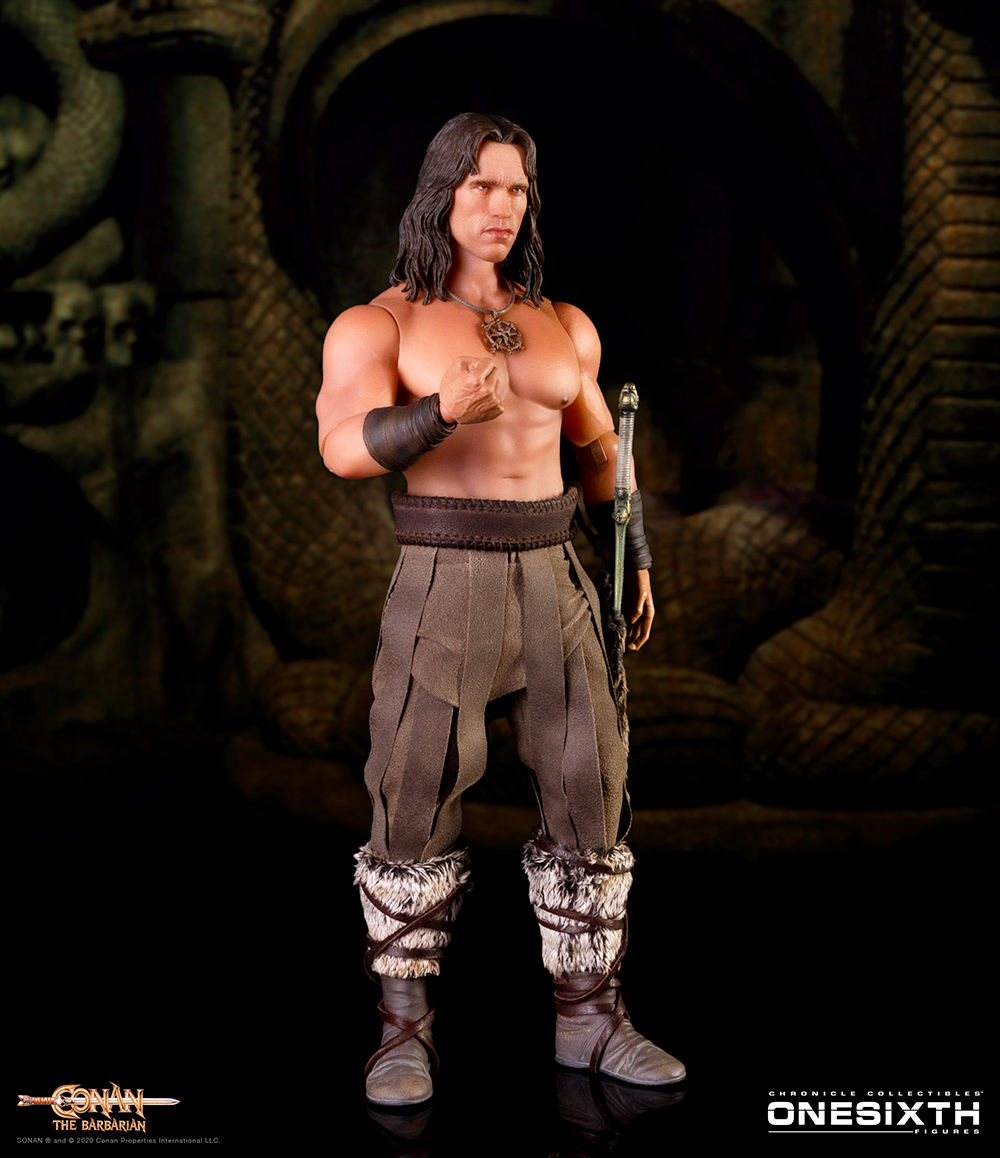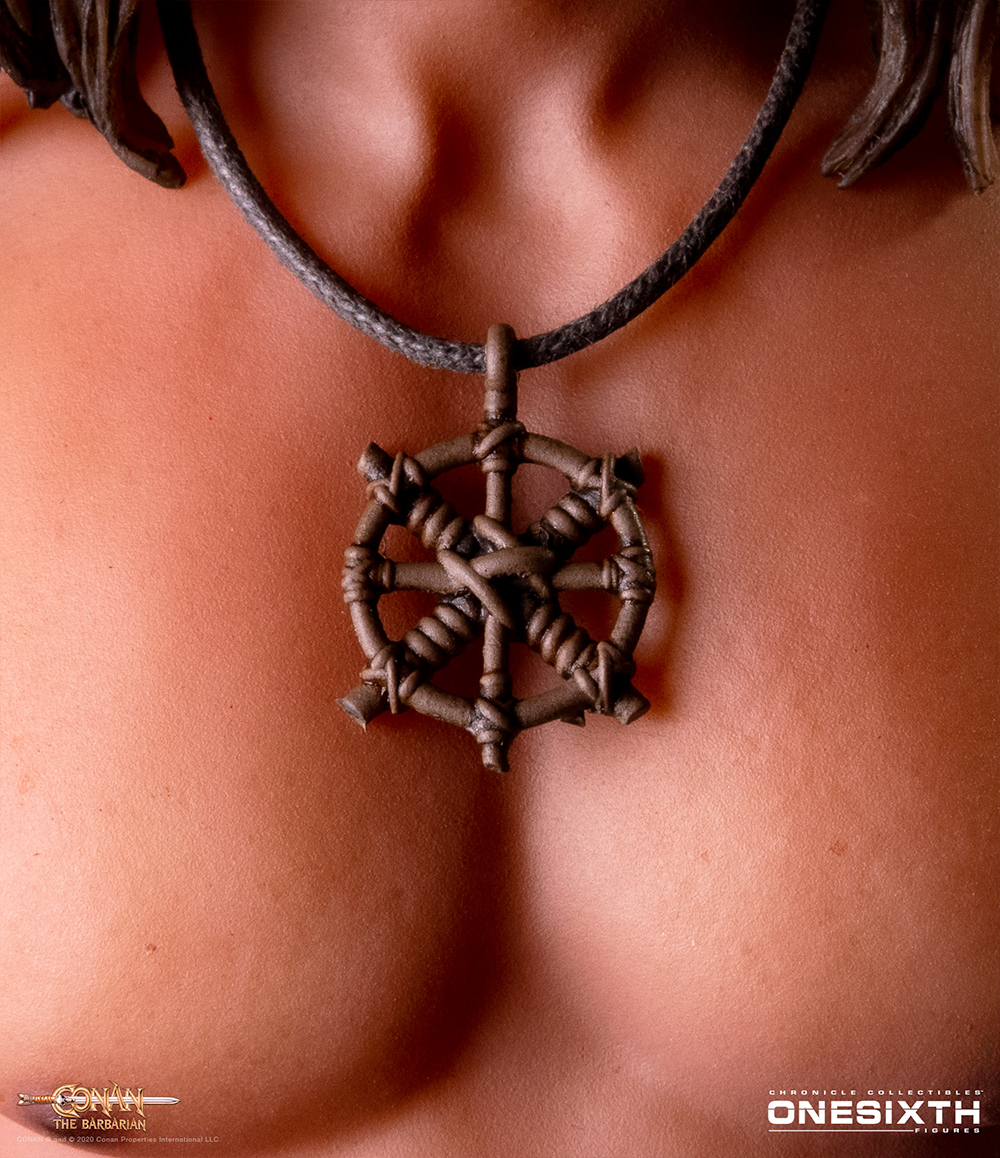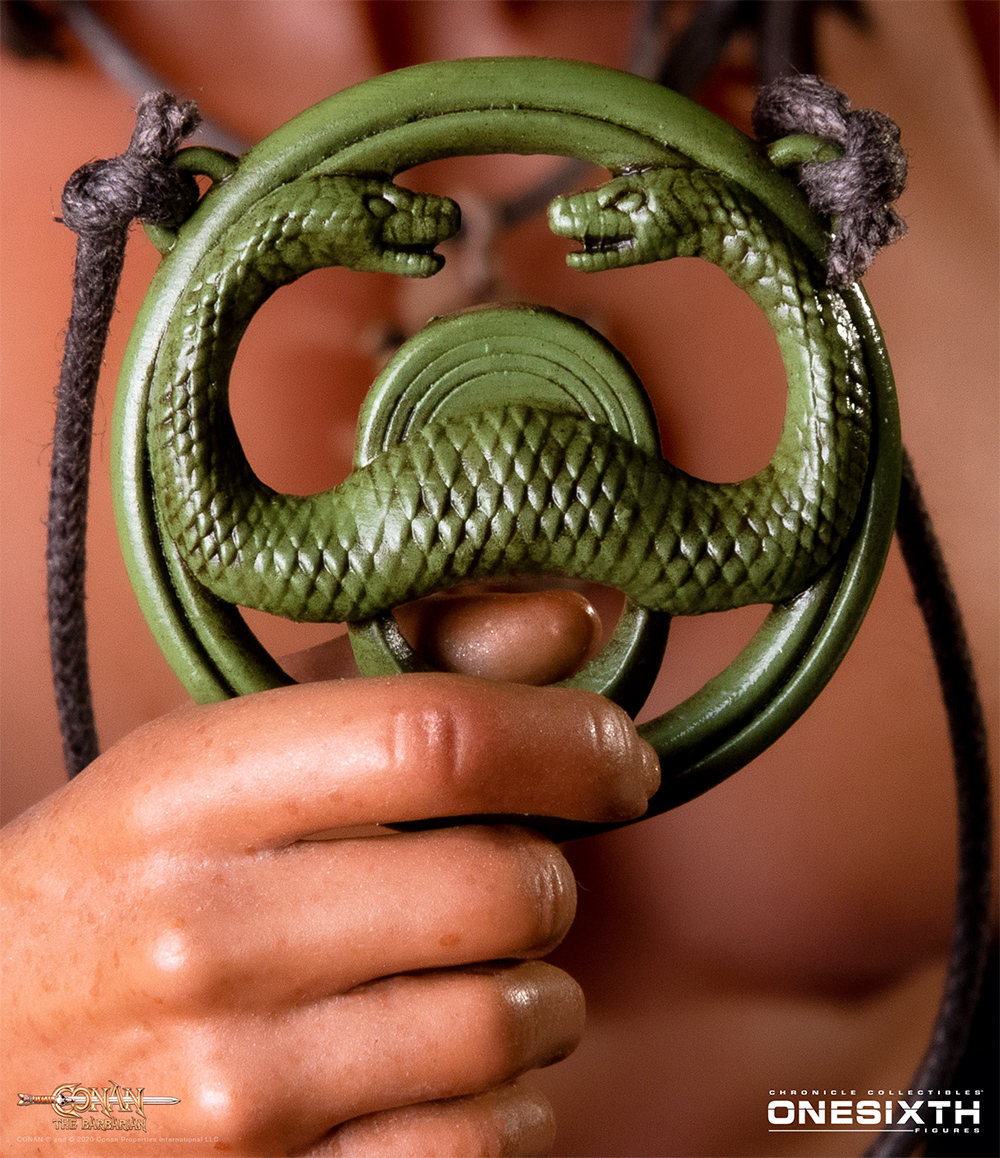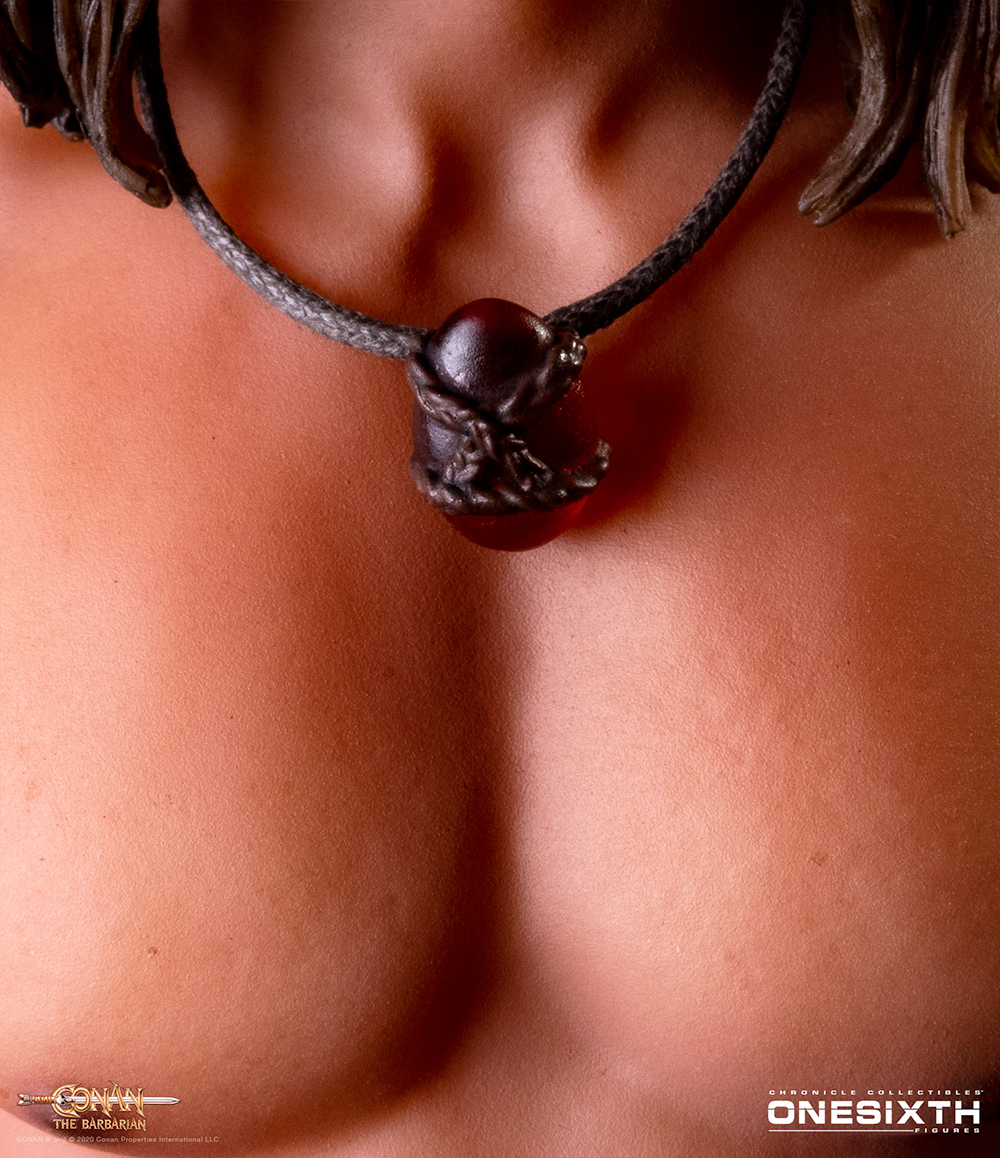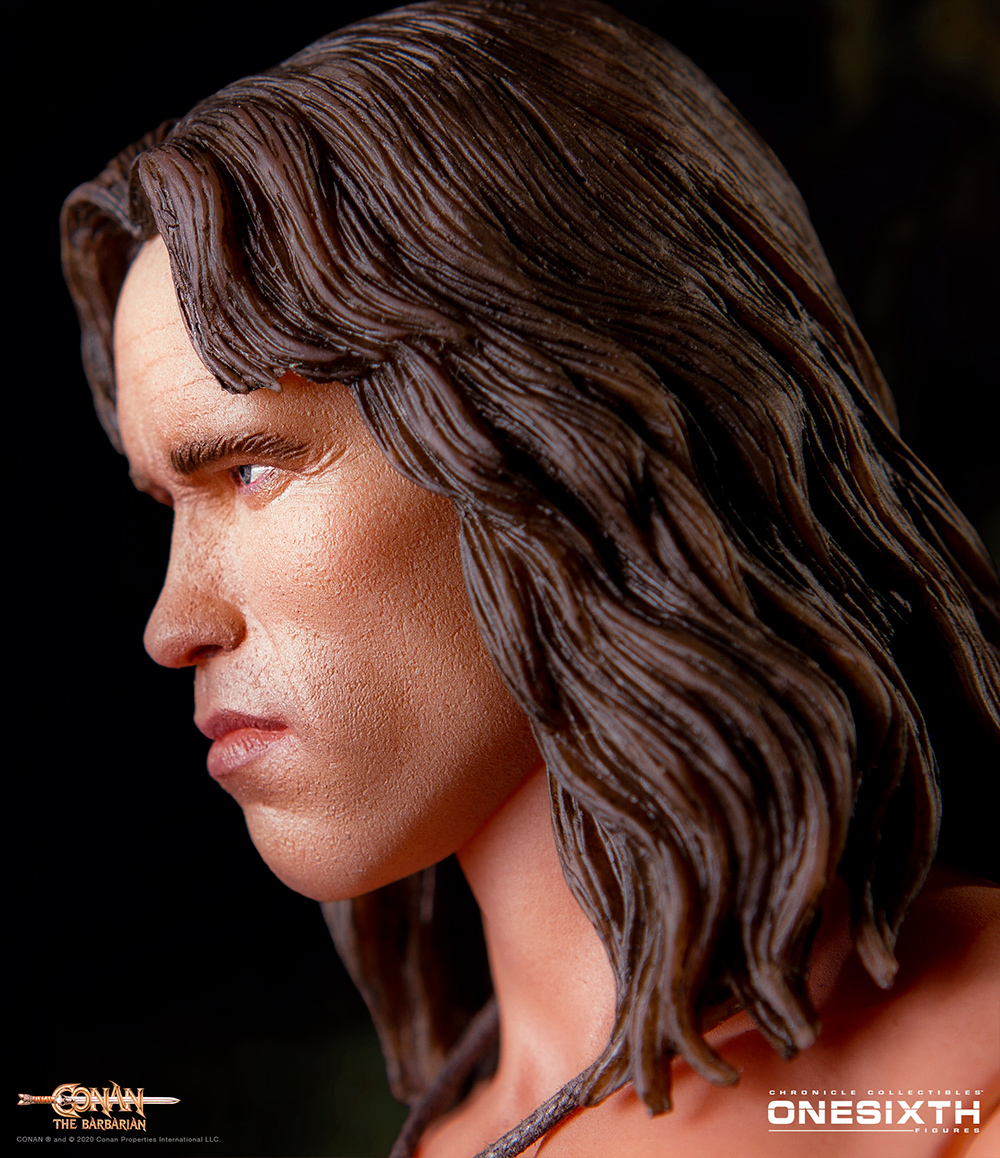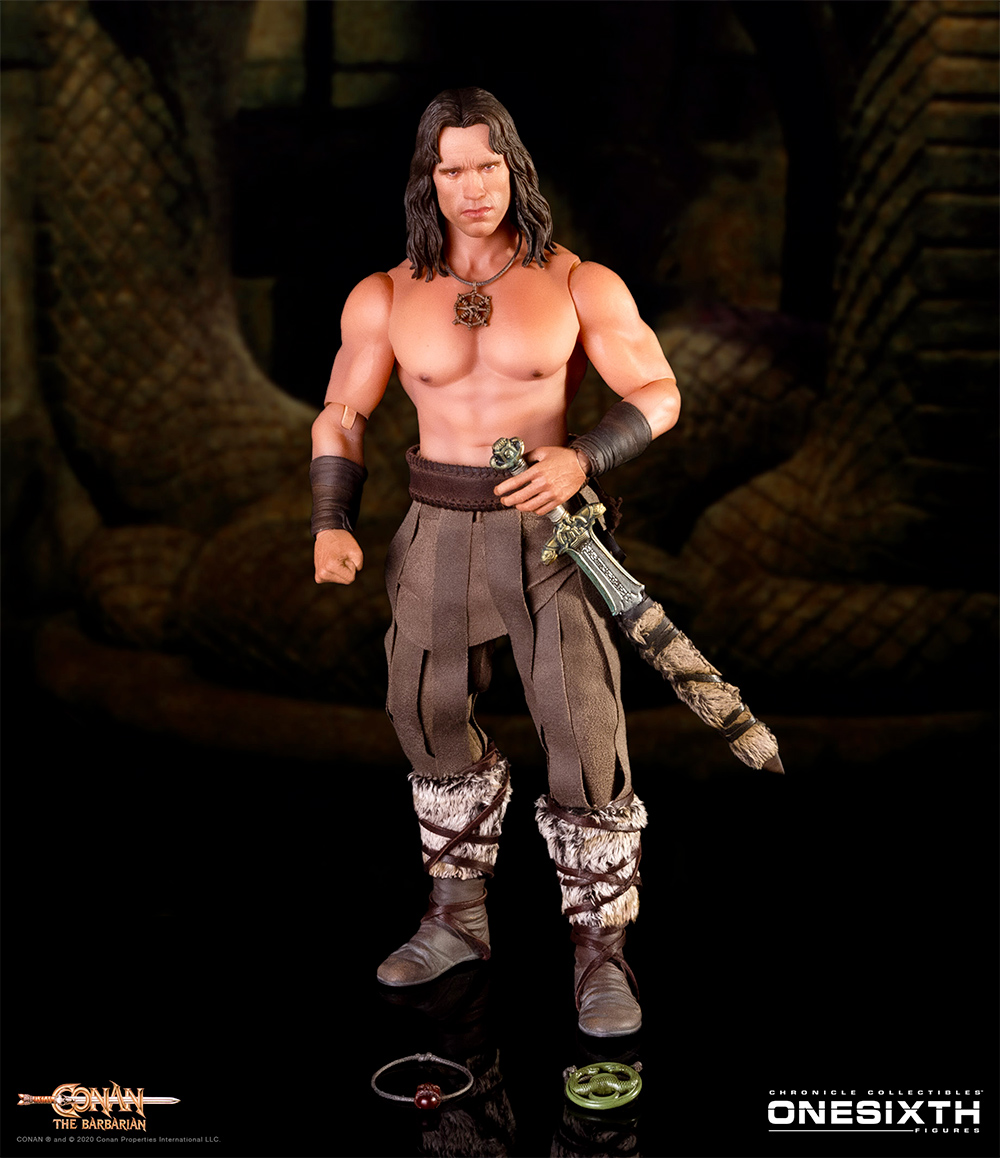 em
Action Figure
Cinema