Relógio Cuco Doctor Who TARDIS
Por Dado Ellis em 24 de November de 2017
Legal demais este relógio cuco da série Doctor Who imitando a nave espacial/temporal TARDIS (Time and Relative Dimension in Space).
O relógio cuco de parede Doctor Who TARDIS Sculpted Clock tem o formato da antiga da cabine azul de polícia britânica e é populado por alienígenas que o Doctor encontrou ao longo de mais de 50 anos de série, incluindo o Supreme Dalek Vermelho como cuco na portinha superior, além do Cyberman, Missy, Ood, Sontaran e Zygon girando na parte inferior e Anjos Lamentadores emoldurando a face do relógio. O relógio toca parte do movimento Marte, da suíte Os Planetas, composta por Gustav Holst entre 1914 e 1916, e mede 53,3 cm de altura por 15,2 cm de largura.
O relógio cuco Doctor Who TARDIS Sculpted Clock custa £197.94 na The Bradford Exchange.
Veja mais brinquedos da série Doctor Who e outros Relógios aqui no Blog de Brinquedo.
Via Geekologie.
Clique abaixo para ver outras fotos.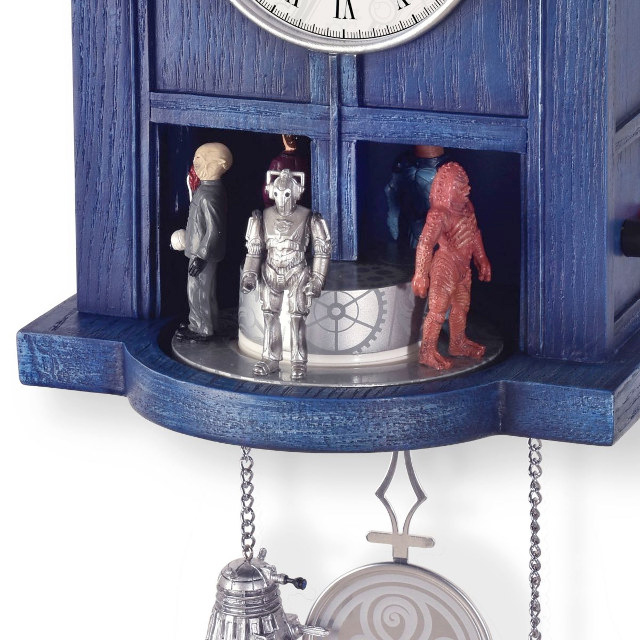 em
Destaques
Doctor Who
Sci-Fi
Televisão