Réplica da Adaga Catspaw de Game of Thrones
Por Dado Ellis em 24 de August de 2017
A Jalic Blades Valyrian Steel lançou uma réplica perfeita da adaga Catspaw, usada para tentar matar Bran Stark na primeira temporada da série Game of Thrones e que agora está com a Arya Stark.
A Catspaw Blade Replica replica com exatidão a adaga que Catelyn Stark toma do assassino na série com lâmina forjada de aço damasco alto carbono e punho de "osso de dragão" com detalhes em ouro 24k e pedra imitando obsidiana. A faca mede 50 cm de ponta a ponta, tem edição limitada em 2.500 peças e vem com base de madeira com desenho Game of Thrones.
A adaga Catspaw Blade Replica custa US$229,99 na Think Geek, que aceita encomendas do Brasil.
Veja outras espadas e lâminas de Game of Thrones entre muitas Espadas incríveis aqui no Blog de Brinquedo.
Via Valyrian Steel.
Clique abaixo para ver outras fotos.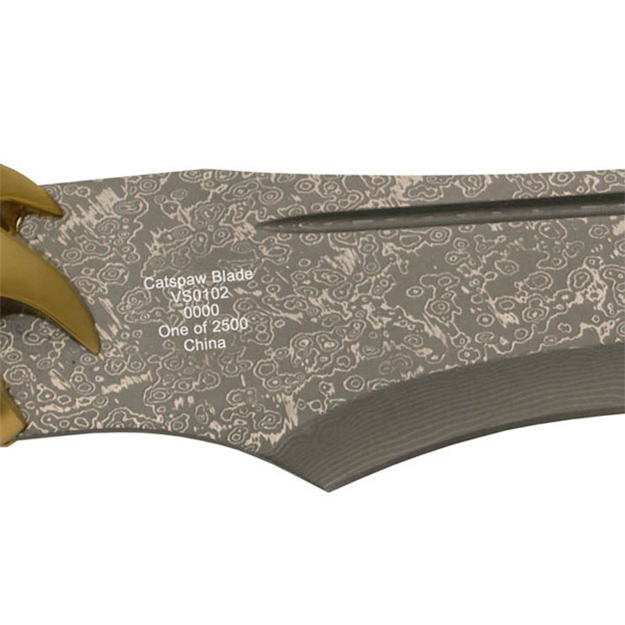 em
Props
Televisão