Barbie e Ken com Roupas da Harley-Davidson!
Por Dado Ellis em 16 de January de 2010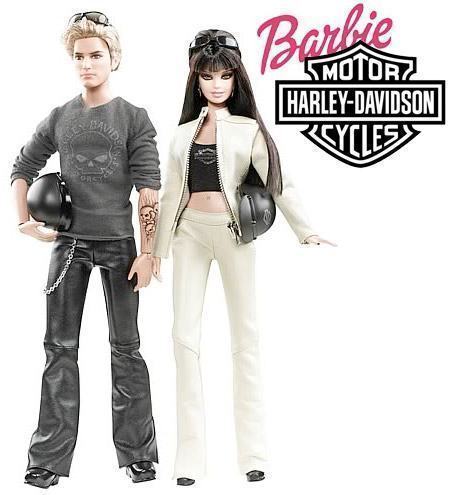 A Mattel e a Harley-Davidson se juntaram mais uma vez para lançar uma nova versão da Barbie Harley-Davidson, desta vez acompanhada do Ken.
O set Harley-Davidson Barbie and Ken Dolls Gift Set vem com o famoso casal vestido com roupas de motociclista da marca Harley, ele tatuado, ela com piercing e mais 2 mini capacetes. Cada boneca mede aproximadamente 30 cm de altura.
O set Harley-Davidson Barbie and Ken custa US$74,99 na pré-venda da Entertainment Earth. A loja faz entregas no Brasil e é super confiável.
Veja também a primeira versão da Harley-Davidson Barbie Doll, entre outras bonecas Barbie, aqui o Blog de Brinquedo.
em
Bonecos