A Bruxa Malvada do Oeste em Tamanho Real!
Por Dado Ellis em 31 de October de 2008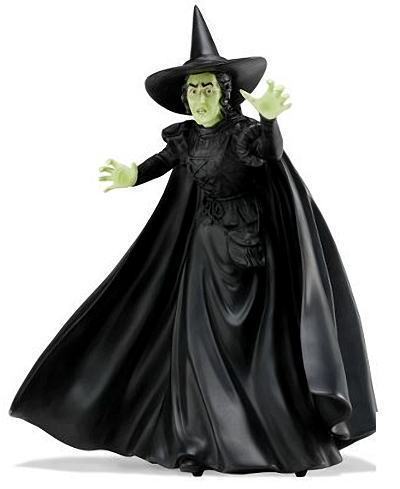 Dia 31 de outubro de 2008, Dia das Bruxas, não podia faltar uma das bruxas mais famosas da história do cinema a Bruxa Malvada do Oeste do Mágico de Oz
!
Com 1,6 metro de altura a Talking Wicked Witch Of The West vai com certeza chamar a atenção na sua decoração de Halloween!
A figura em tamanho real da bruxa do Mágico de Oz fala a clássica frase "I'll get you, my pretty… and your little dog, too!" (Eu vou te pegar… e o seu cachorrinho também!) com a voz da atriz Margaret Hamilton retirada do filme original The Wizard of Oz de 1939. A figura tem sensores de som e de vibração que ativam a fala quando alguém se aproxima.
A figura replica com exatidão a roupa e as feições da Bruxa Malvada do Oeste com todos os detalhes, da verruga ao narigão de bruxa, do chapéu pontudo a capa negra esvoaçante.
A Talking Wicked Witch Of The West funciona com duas baterias AA e custa US$2.500 na Hammacher Schlemmer.
Confira todos os posts do Blog de Brinquedo sobre Halloween!
em
Horror