Monstros do Scooby-Doo Caneca de Calor Reativa Morphing Mug
Por Dado Ellis em 4 de April de 2022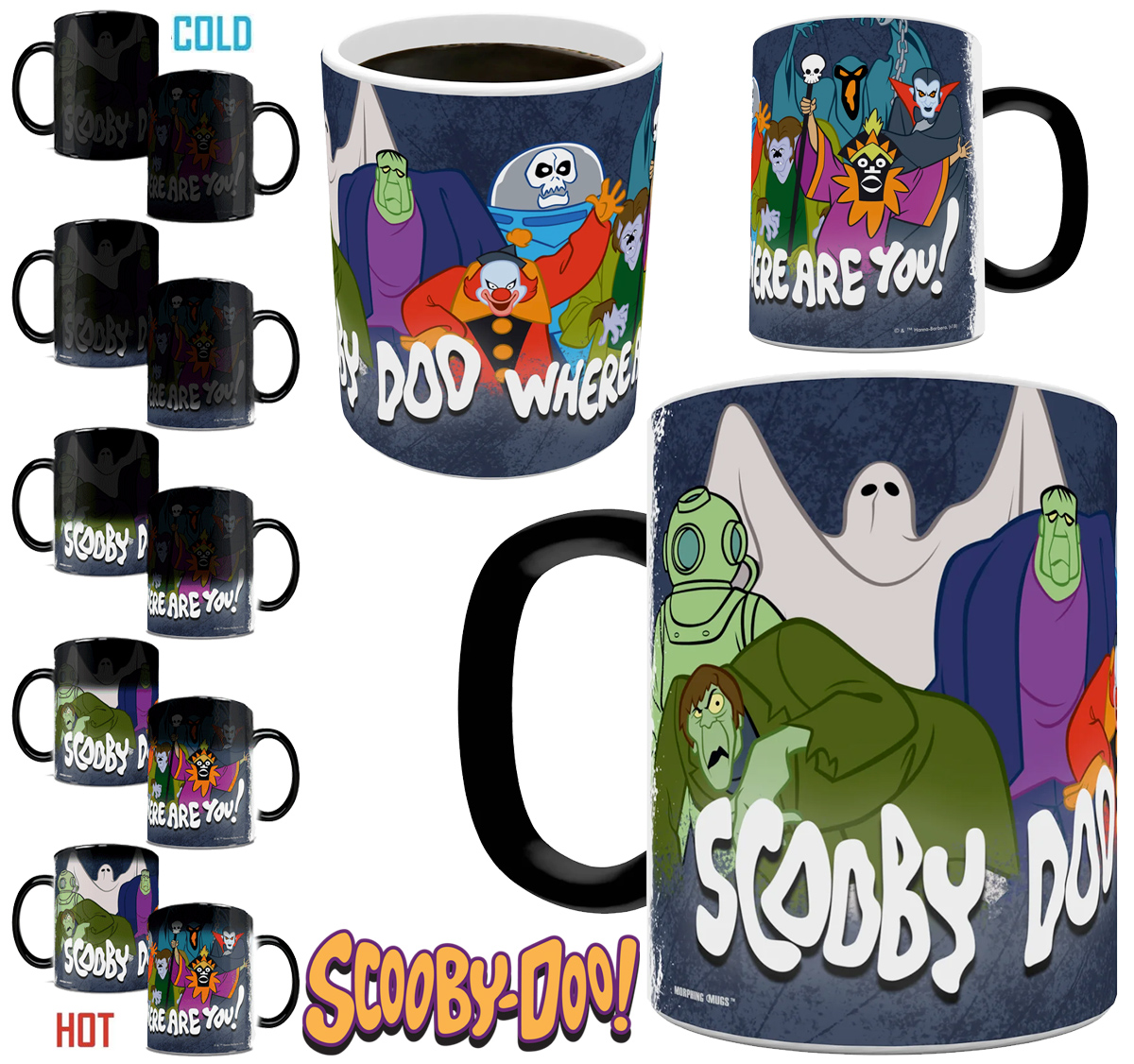 A Morphing Mugs lançou uma caneca de calor reativa muito maneira do clássico desenho animado Scooby-Doo.
A Scooby-Doo Where Are You Heat-Sensitive Morphing Mug parece uma caneca preta comum e sem graça, no formato tradicional e sem nenhuma decoração. Mas quando algum líquido quente, como café ou chá, é despejado dentro, a caneca se transforma completamente em poucos segundos e revela, em cores super vivas e vibrantes, alguns dos monstros mais temidos e famosos que assombraram a série animada, incluindo o Witch Doctor, Creeper, Dracula, Frankenstein, the Ghost of Captain Cutler, Spooky Space Kook e Ghost Clown entre outros.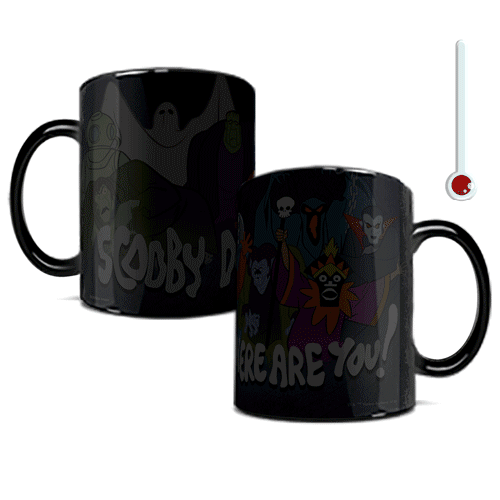 A caneca é feita de cerâmica de alta qualidade, foi licenciada oficialmente e tem capacidade para 325 ml de líquido quente. Não deve ser usada no microondas e lavada somente à mão.
A caneca de calor reativa Scooby-Doo Where Are You Heat-Sensitive Morphing Mug custa US$21,99 na Entertainment Earth, que aceita encomendas do Brasil.
Veja mais brinquedos do Scooby-Doo e outras canecas aqui no Blog de Brinquedo.
Via EE.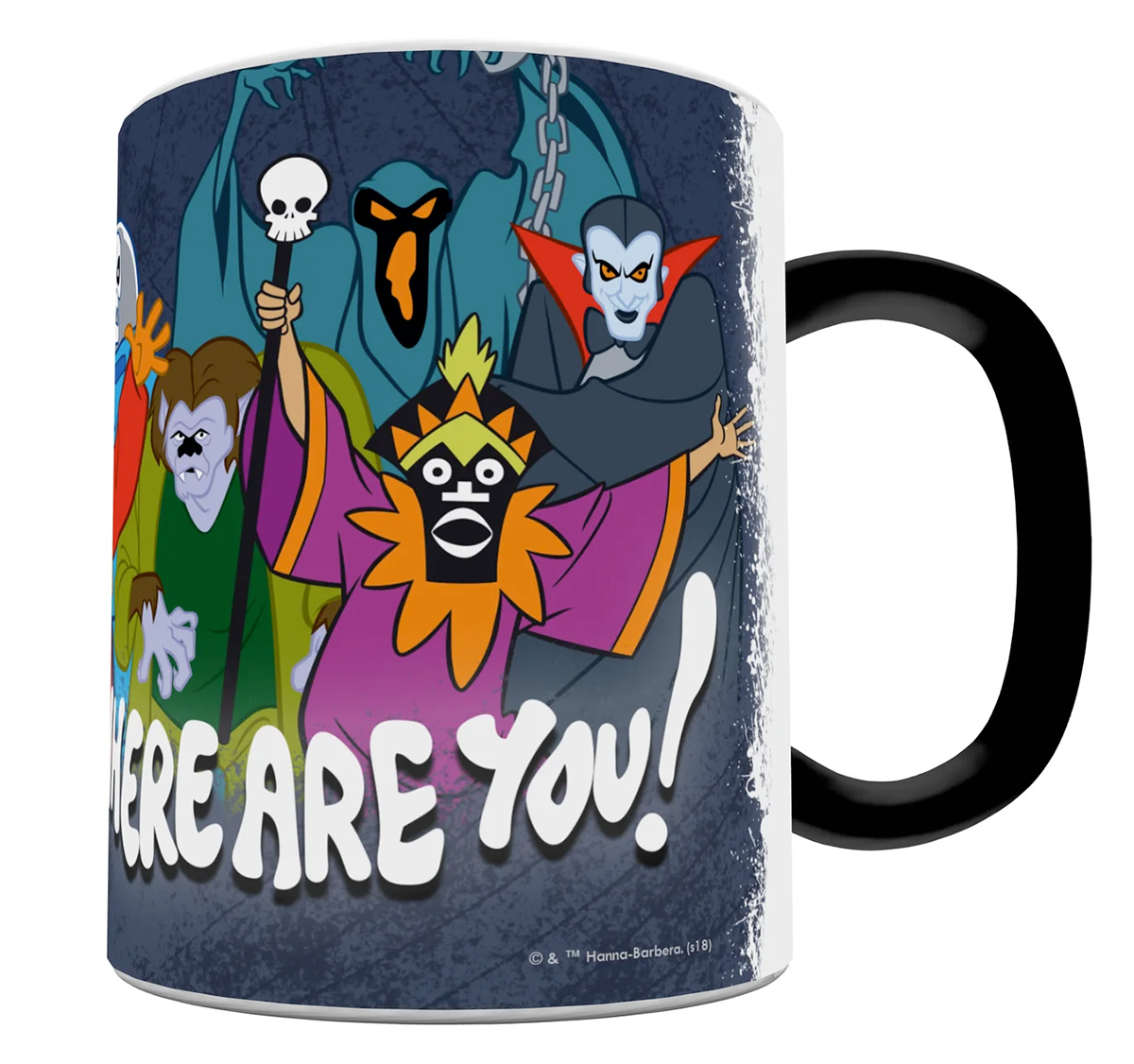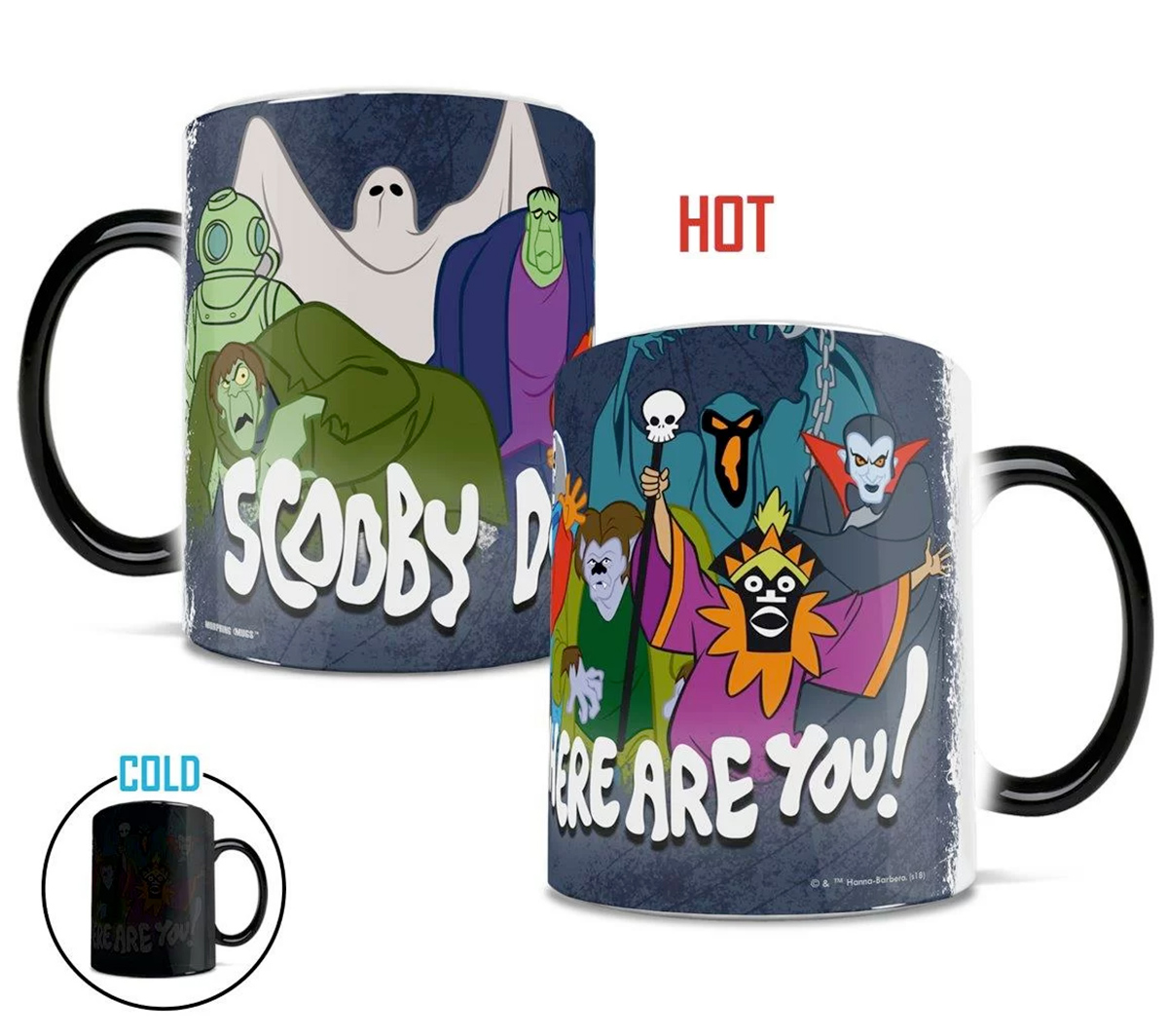 em
Cozinha
Televisão