Os Simpsons Action Figures Super7 Ultimates Série 2: Bartman, Krusty, Hank Scorpio e Duffman
Por Dado Ellis em 25 de January de 2022
A Super7 colocou em pré-venda a segunda coleção de action figures "Ultimates" da série animada Os Simpsons com quatro novos sets de figuras articuladas em escala 7″.
O set Bartman The Simpsons Ultimates Wave 2 vem com uma figura do Bart Simpson fantasiado de super-herói com 3 cabeças intercambiáveis, 9 mãos em diferentes posições e diversos acessórios em escala como skate, estilingue, cinto de utilidades Bartman, capa de plástico Bartman, revista em quadrinhos Homem Radioativo #1, ajudante d0 Papai Noel (com página de quadrinhos rasgada na boca) e ninho de pássaro (com página Radioactive Man #1 como forro).
O Krusty the Clown The Simpsons Ultimates Wave 2 vem com três cabeças de palhaço, 7 mão e acessórios retirados da série como bebida com mão de cigarro, microfone, caixa de Krusty-O's, torta de creme, figura do Sr. Teeny e roupão macio.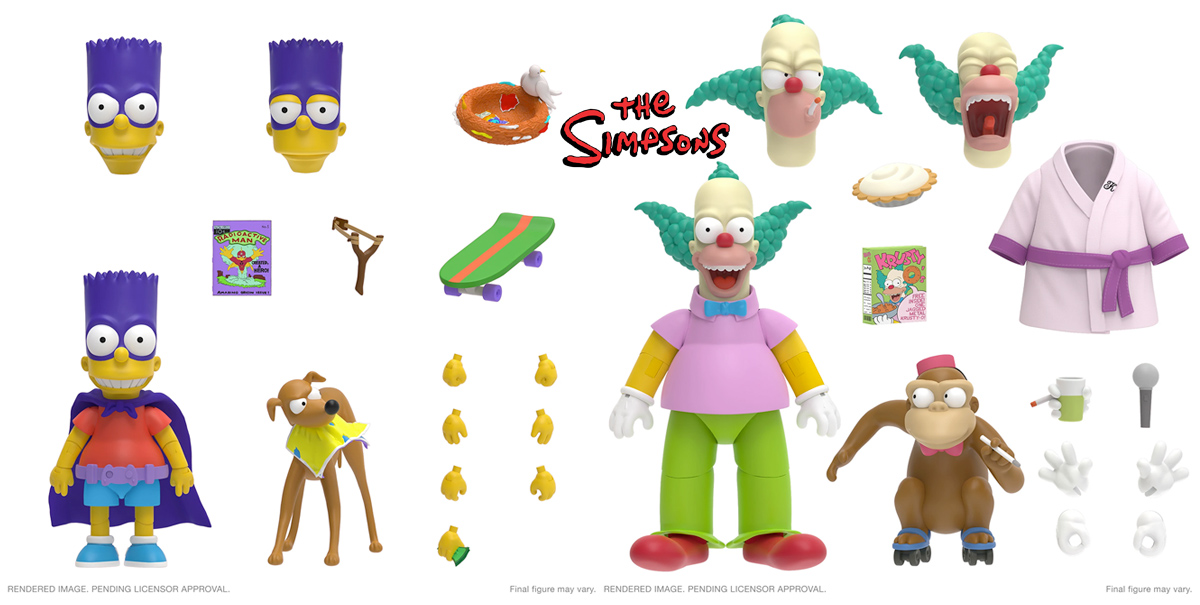 O set Duffman The Simpsons Ultimates Wave 2 também vem com um trio de cabeças intercambiáveis, 9 mãos e mais Duff Beer 7-Pack, Dedo de Espuma da cerveja Duff #1, "Suds McDuff" e capa de plástico.
Por último, o Hank Scorpio The Simpsons Ultimates Wave 2 com 3 cabeças, 6 mãos incluindo mão com caneca "World's Best Boss" de melhor chefe do mundo e seus equipamentos de super-vilão: lança-chamas, tanque de combustível para lança-chamas, mangueira para lança-chamas e granada.
O set completo The Simpsons Ultimates Wave 2 – Set of 4 custa US$220 na pré-venda direta da Super7 Store e cada figura individual custa US$54,99 na pré-venda da Entertainment Earth, que aceita encomendas do Brasil.
Veja mais brinquedos da série Os Simpsons e outras action figures no estilo Ultimate aqui no Blog de Brinquedo.
Via Super7.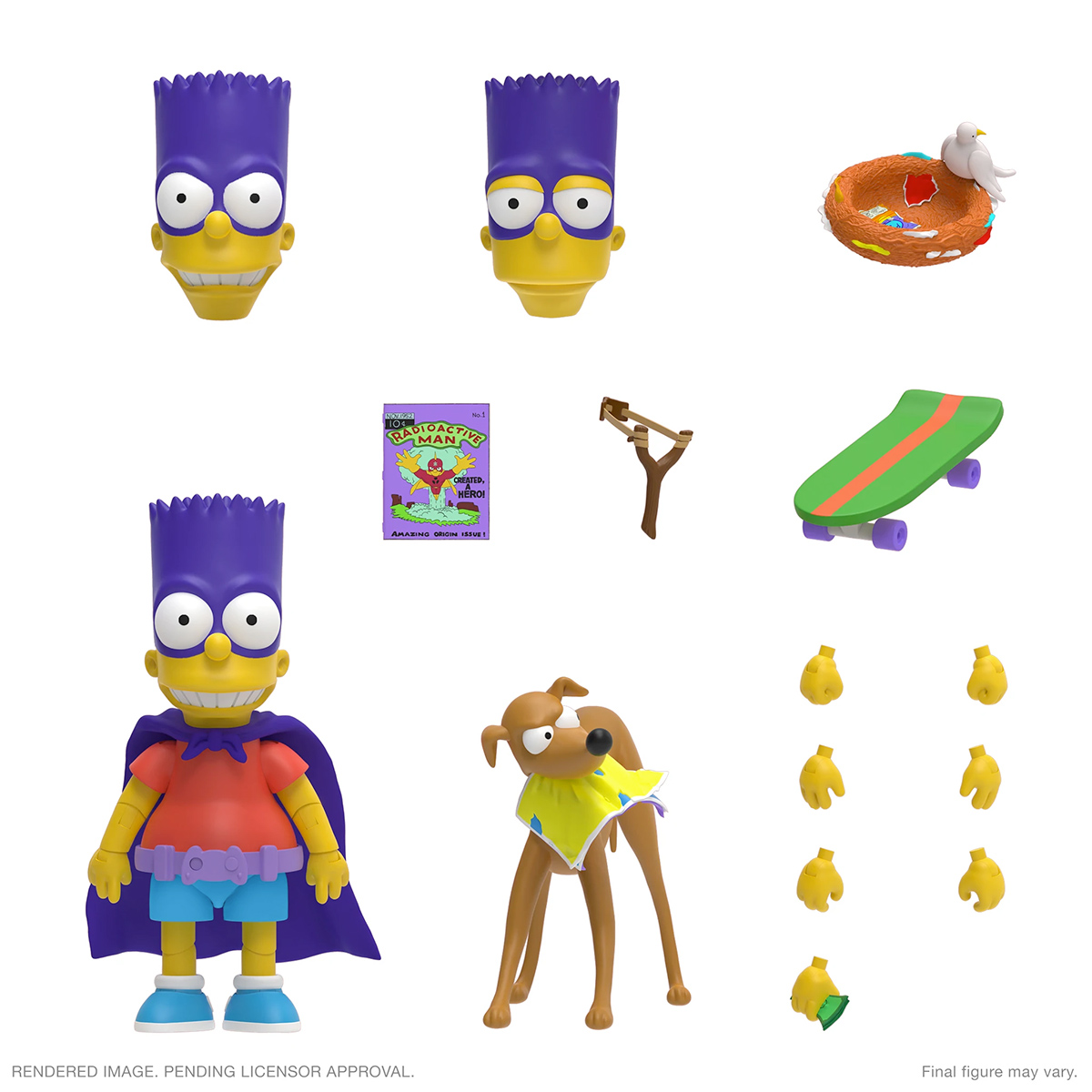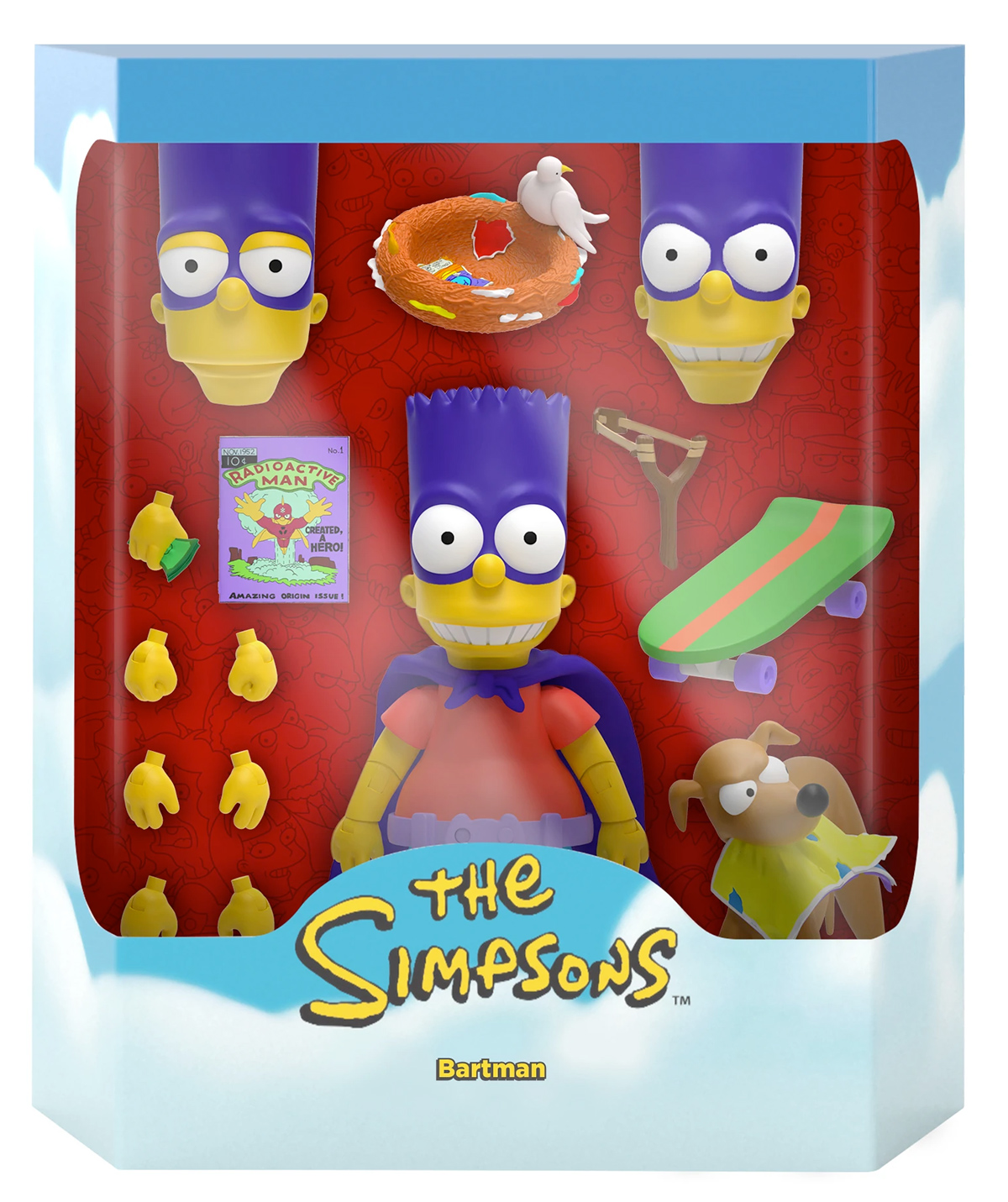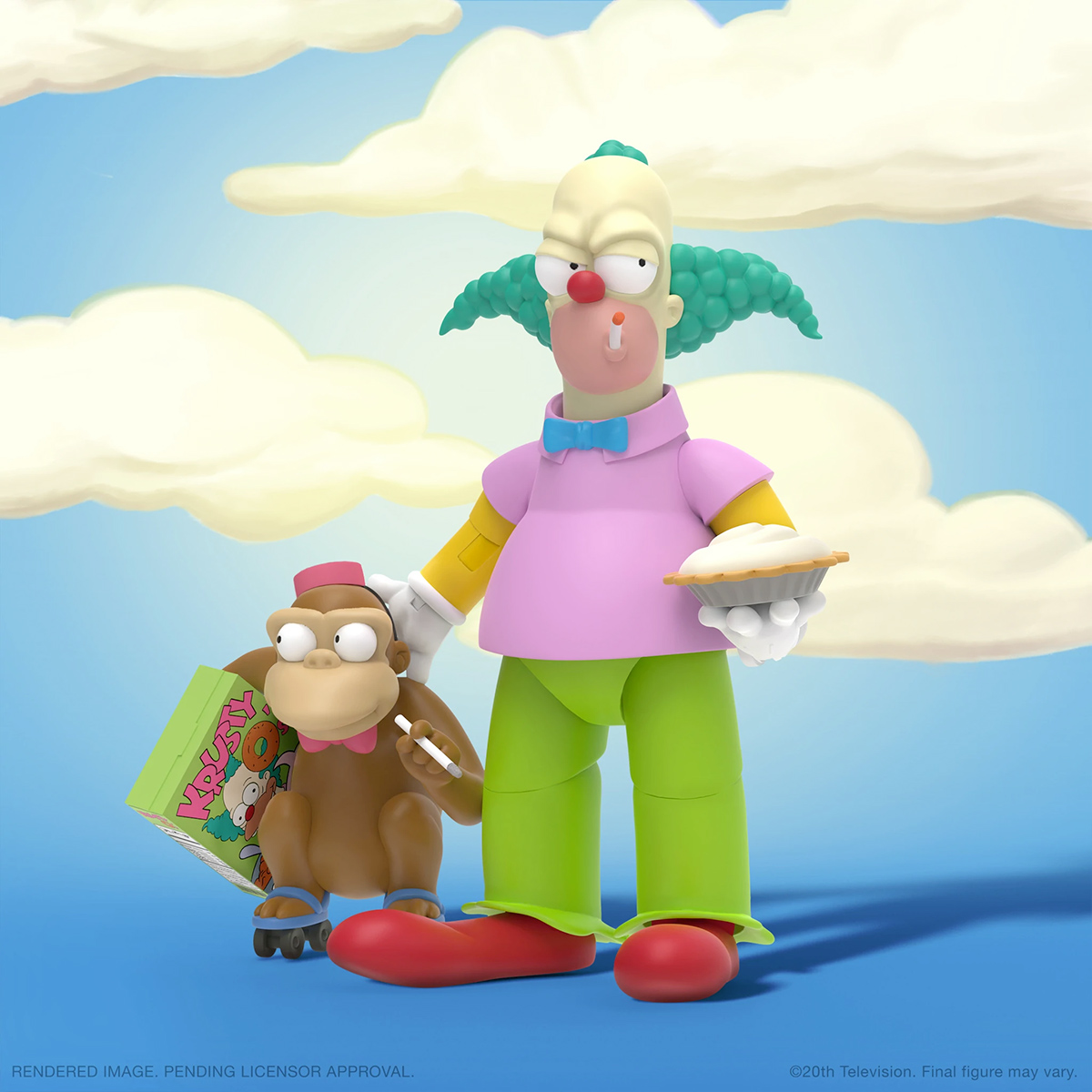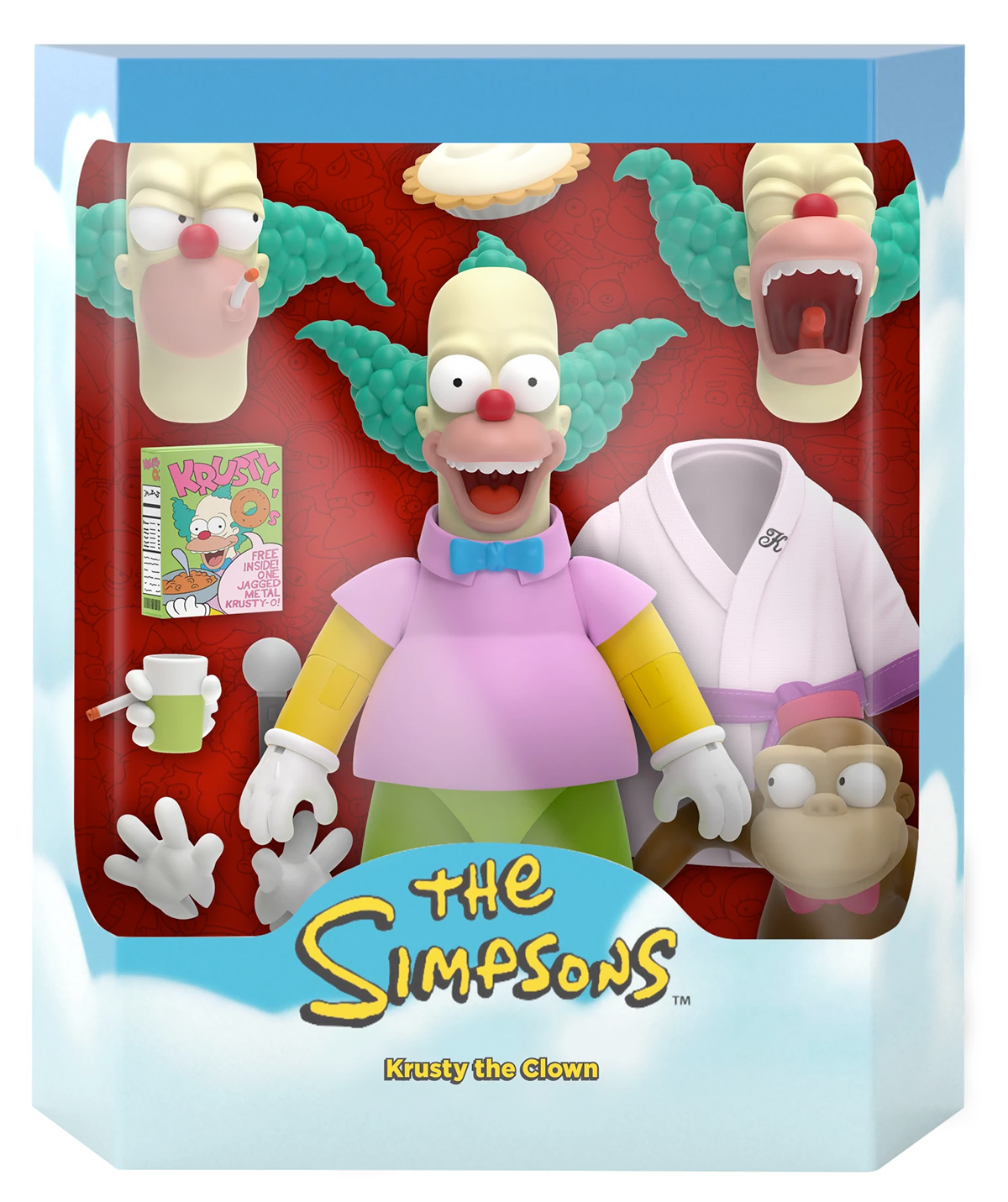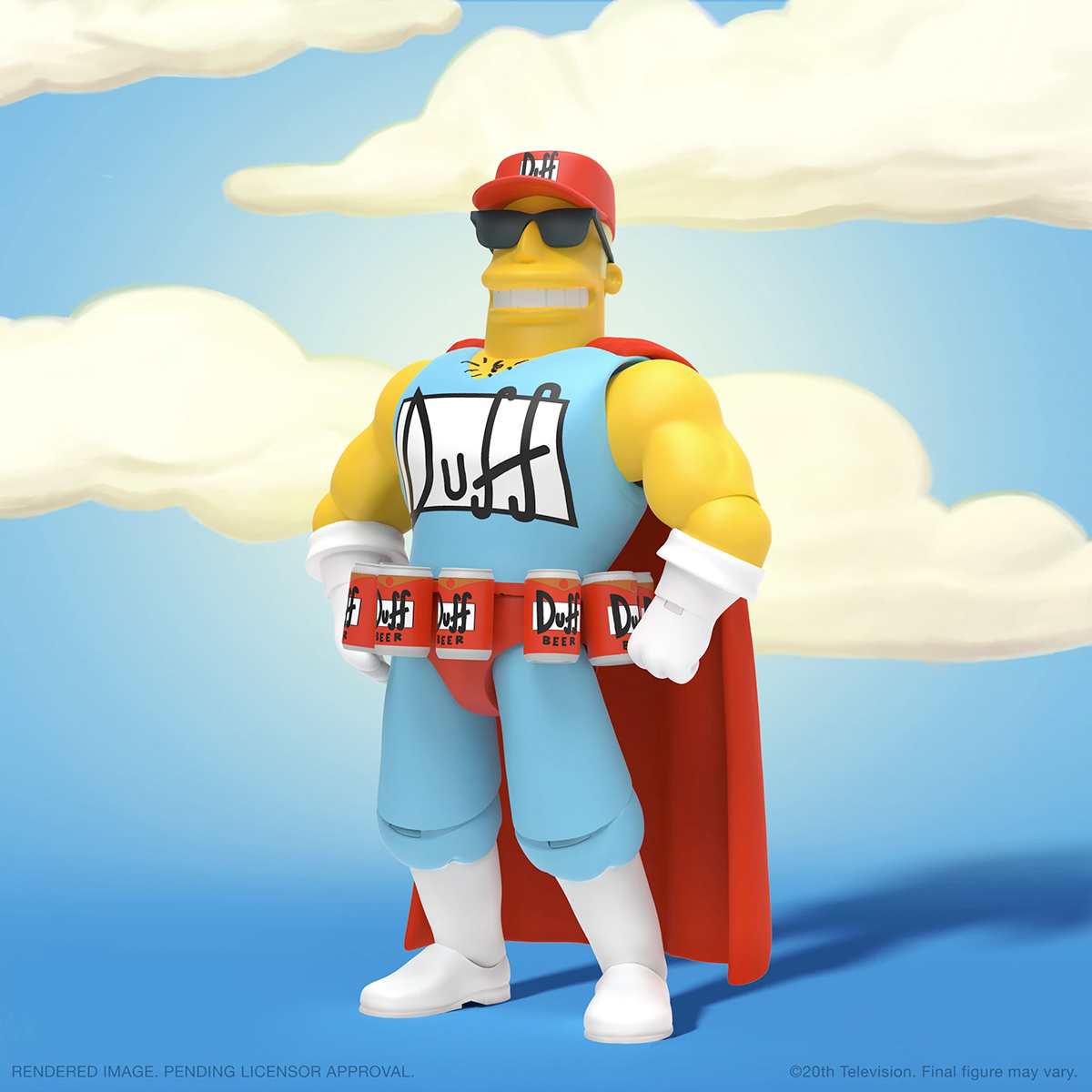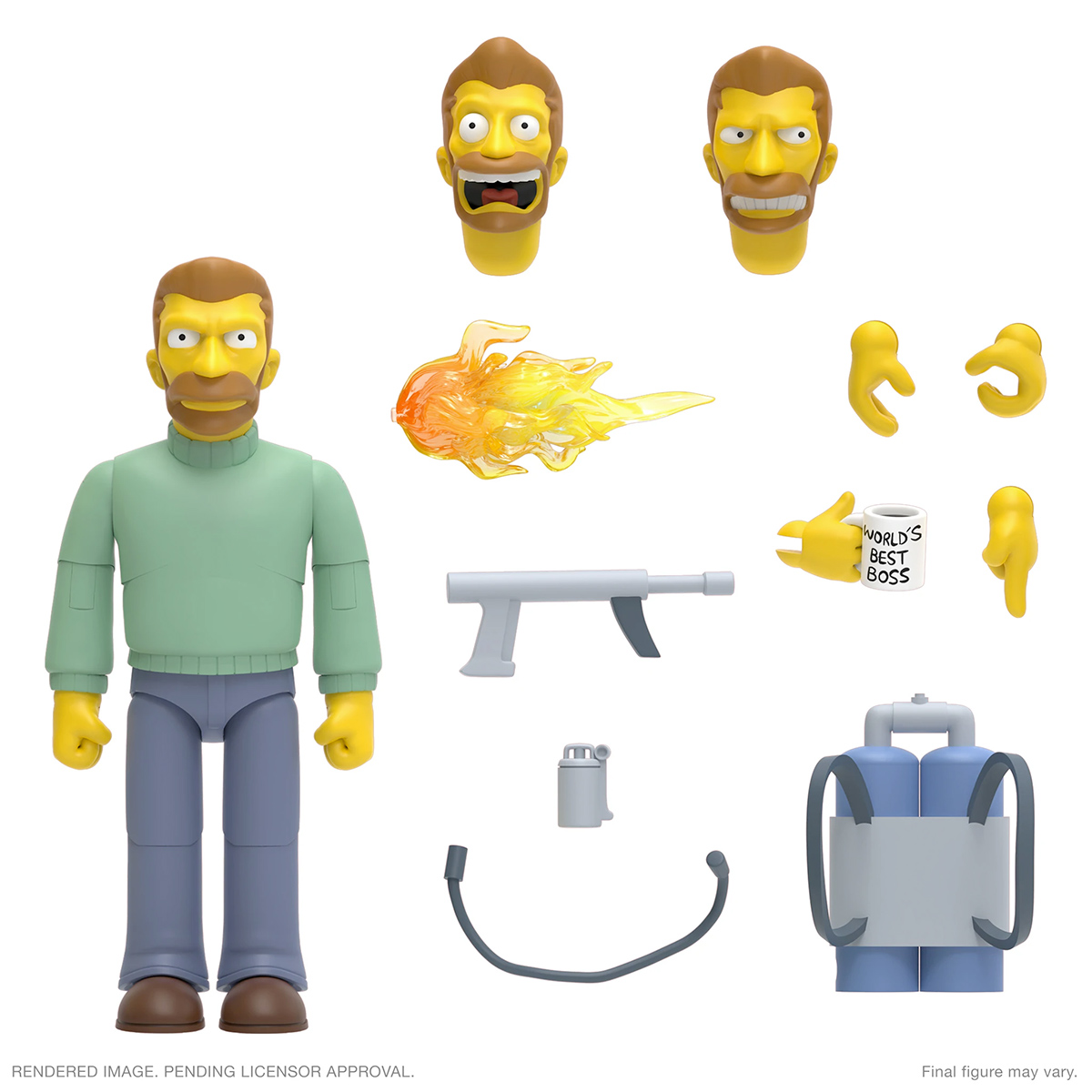 em
Action Figure
Televisão