Universal Monsters ReAction Série 3: A Múmia 1932, O Corcunda de Notre-Dame 1923, O Filho de Frankenstein 1939 e Creature Walks Among Us 1956
Por Dado Ellis em 1 de December de 2021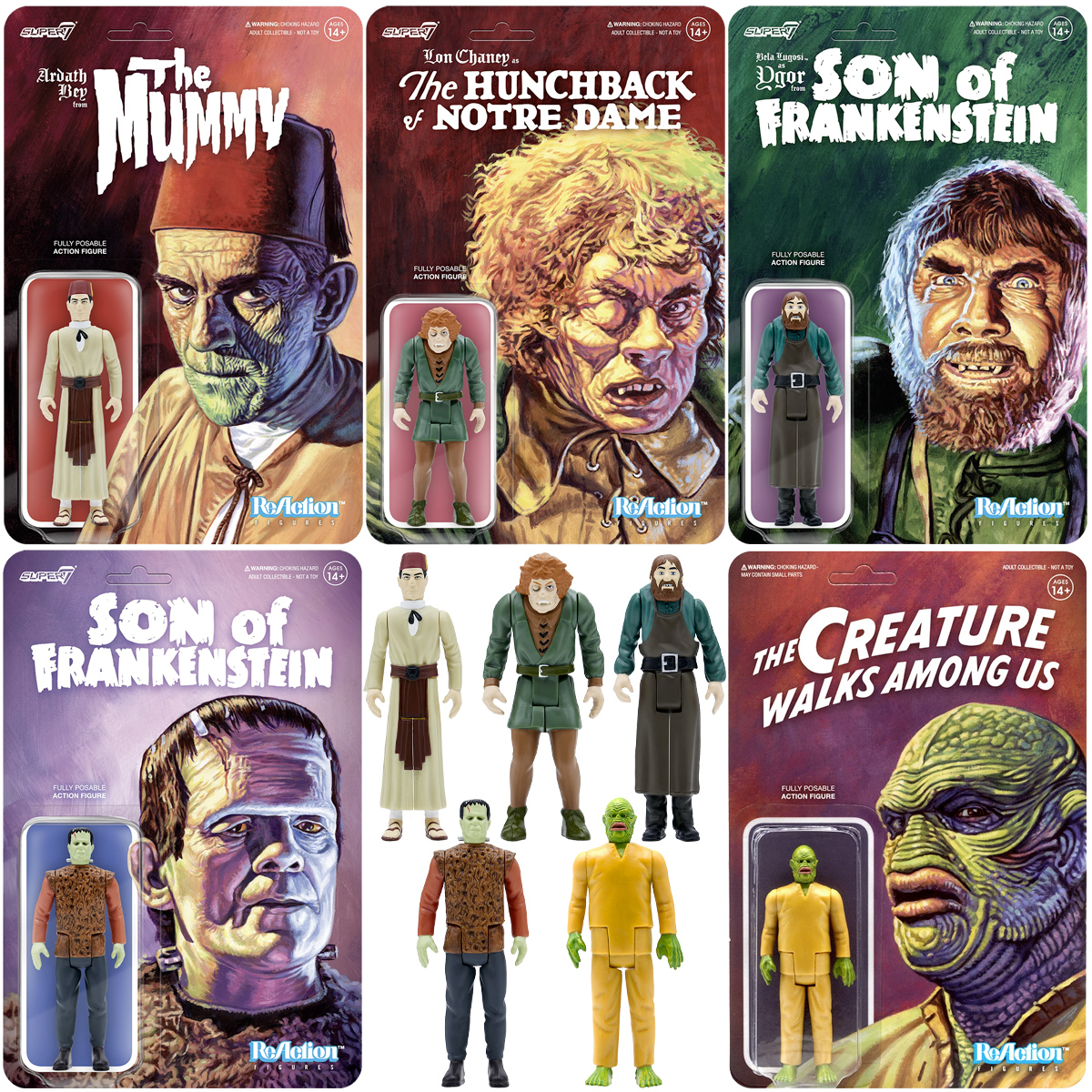 A Super7 colocou em pré-venda a terceira coleção de action figures Universal Monsters ReAction 3.75" com 5 novos monstros da série de filmes clássicos de terror do Universal Studios.
Do filme A Múmia, dirigido por Karl Freund em 1932, o misterioso historiador egípcio Ardeth Bay Universal Monsters ReAction Figure, na verdade a múmia de Imhotep em forma humana, interpretado pelo ator Boris Karloff, com chapéu fez e túnica bege. E da primeira versão cinematográfica do clássico O Corcunda de Notre-Dame, dirigido por Wallace Worsley em 1923, o apaixonado The Hunchback of Notre Dame ReAction ou Quasimodo, interpretado pelo ator ​​Lon Chaney, com sua corcunda e em busca de sua Esmeralda.
São mais duas figuras do longa-metragem O Filho de Frankenstein, dirigido por Rowland V. Lee em 1939, o monstro re-re-animado pelo filho do cientista maluco: The Monster from Son of Frankenstein ReAction, também vivido por Boris Karloff, com seu novo look com casaco que parece um tapete peludo e camisa laranja. E o servo corcunda Ygor ReAction, interpretado pelo ator Bela Lugosi, com físico torcido e mente de assassino com camisa verde e avental.
A última figura vem do terceiro e último filme da série do Monstro da Lagoa Negra, o longa A Caça do Monstro dirigido por John Sherwood em 1956. O The Creature Walks Among Us com a criatura mais humanizada e vestida com uma roupa amarela.
A action figures em estilo retrô são embaladas individualmente em cartões tipo blister decoradas com incríveis ilustrações originais do artista norte-americano Ed Repka. Foram licenciadas oficialmente pela Universal e medem aproximadamente 9,5 cm de altura.
Cada figura da coleção Universal Monsters ReAction Figures Wave 2 custa US$17,99 na pré-venda da Entertainment Earth, que aceita encomendas do Brasil.
Veja mais brinquedos dos Monstros do Universal Studios, incluindo a coleção Universal Monsters ReAction entre outras action figures ReAction aqui no Blog de Brinquedo.
Via Super7.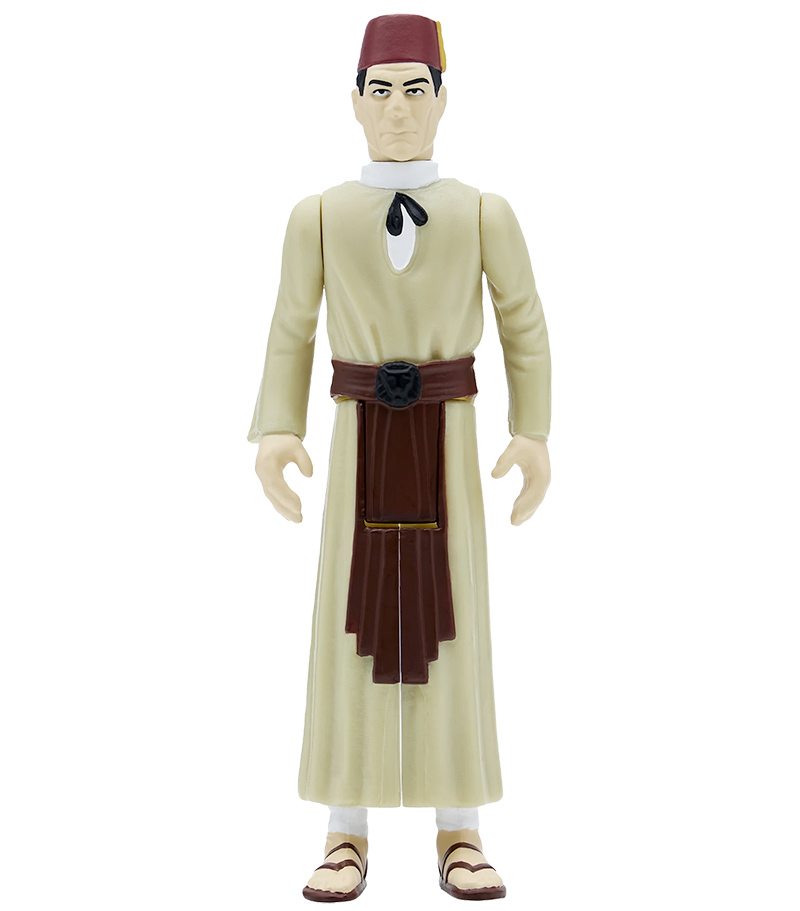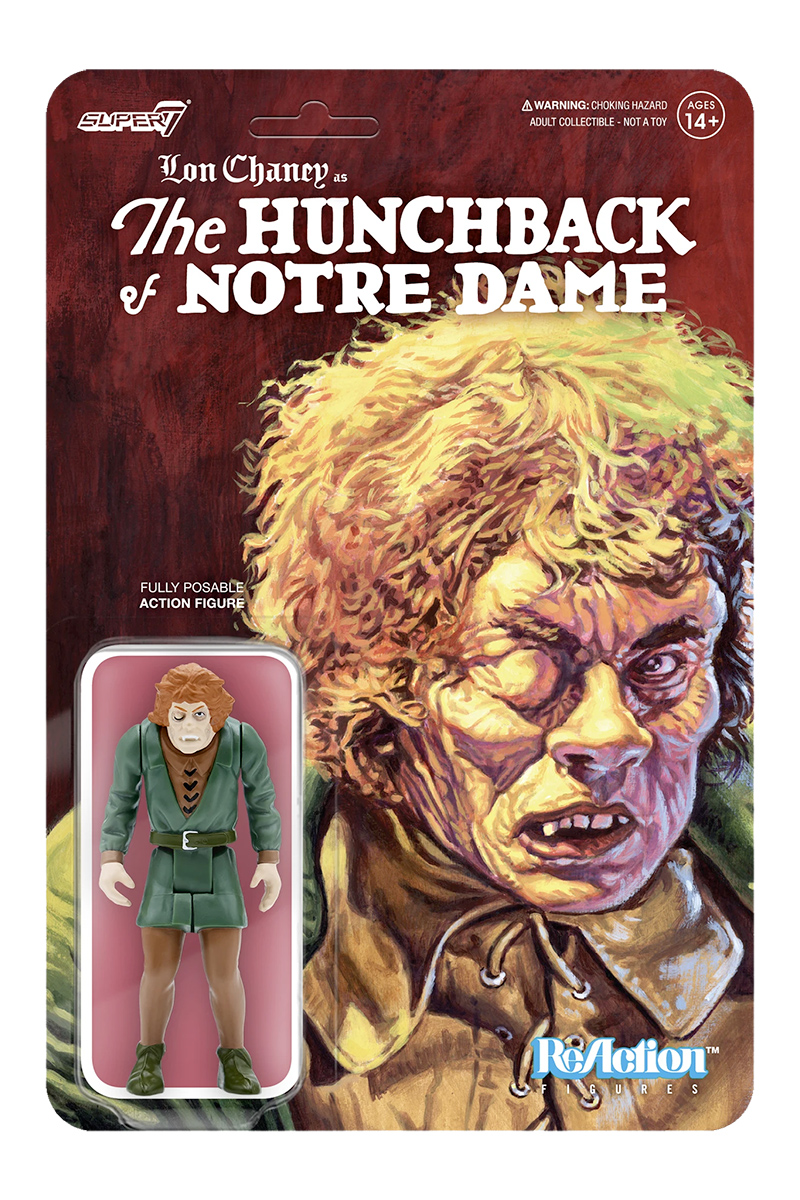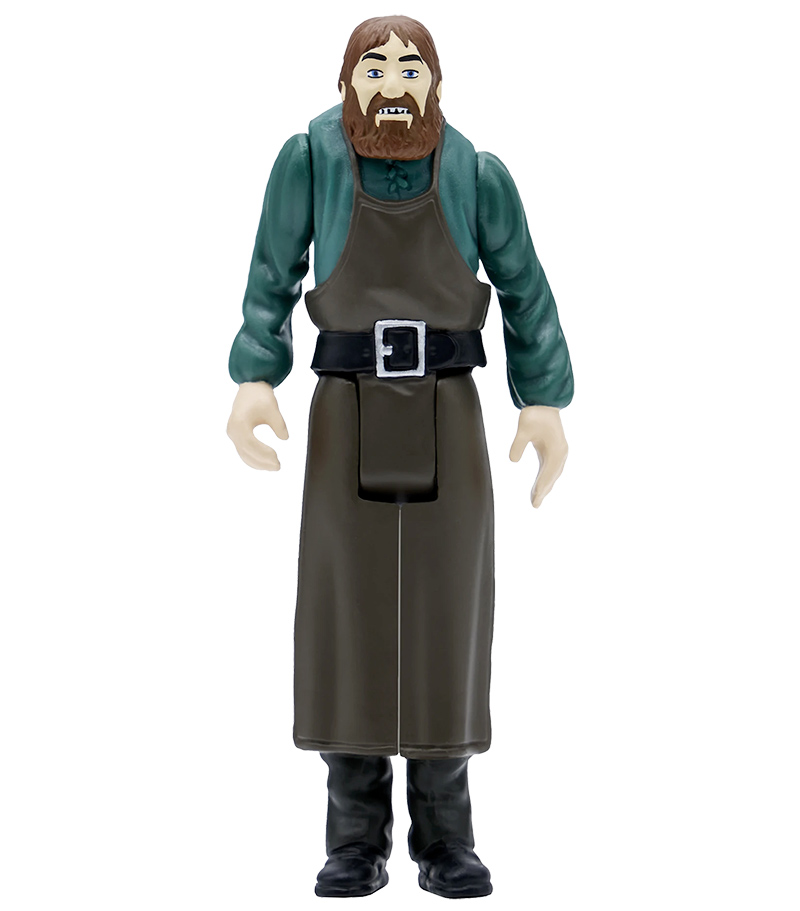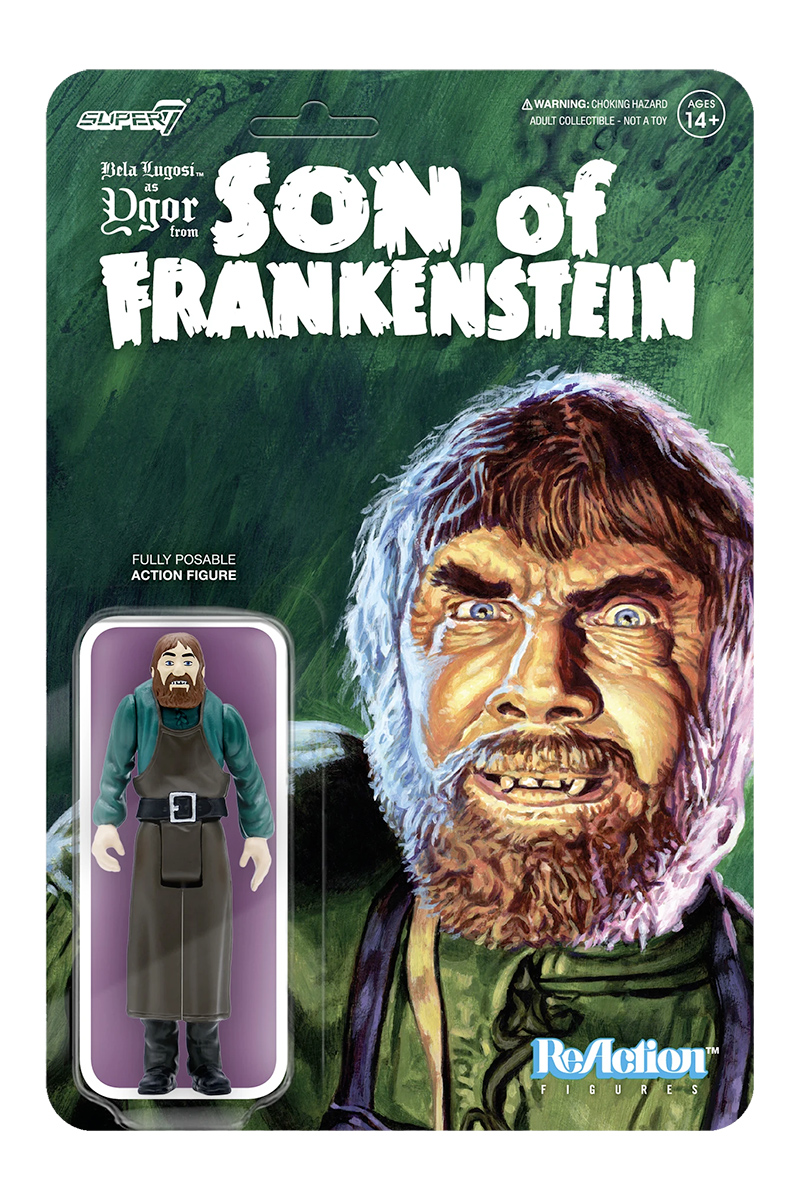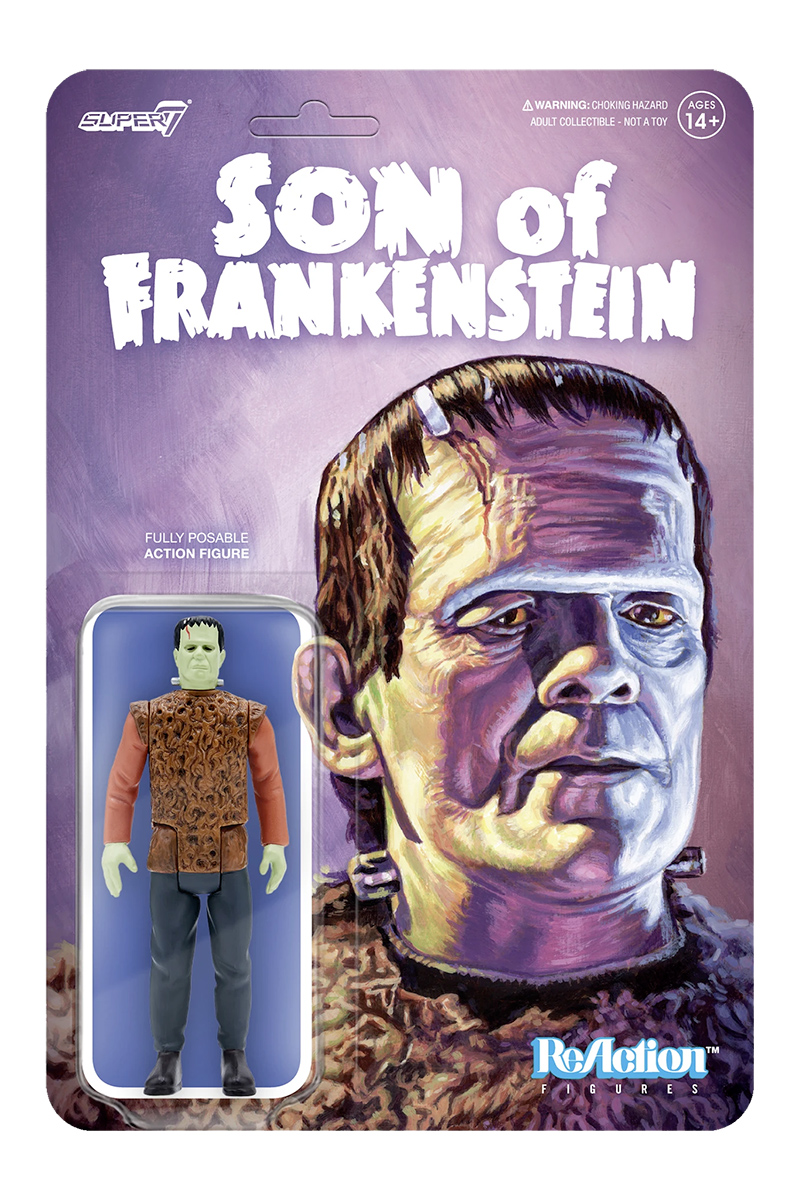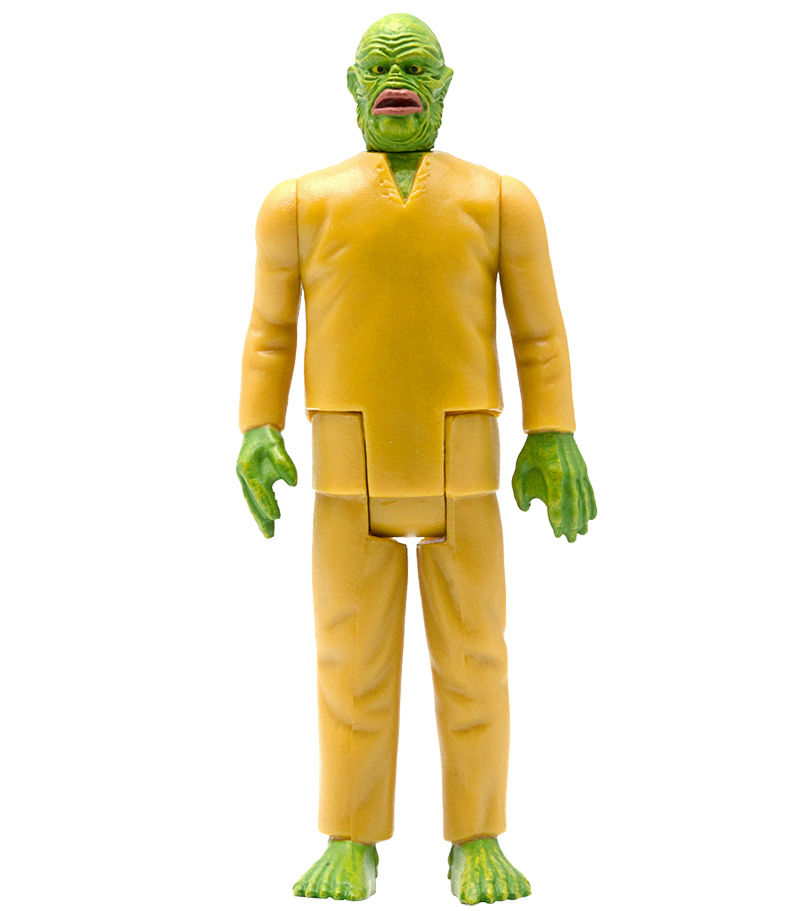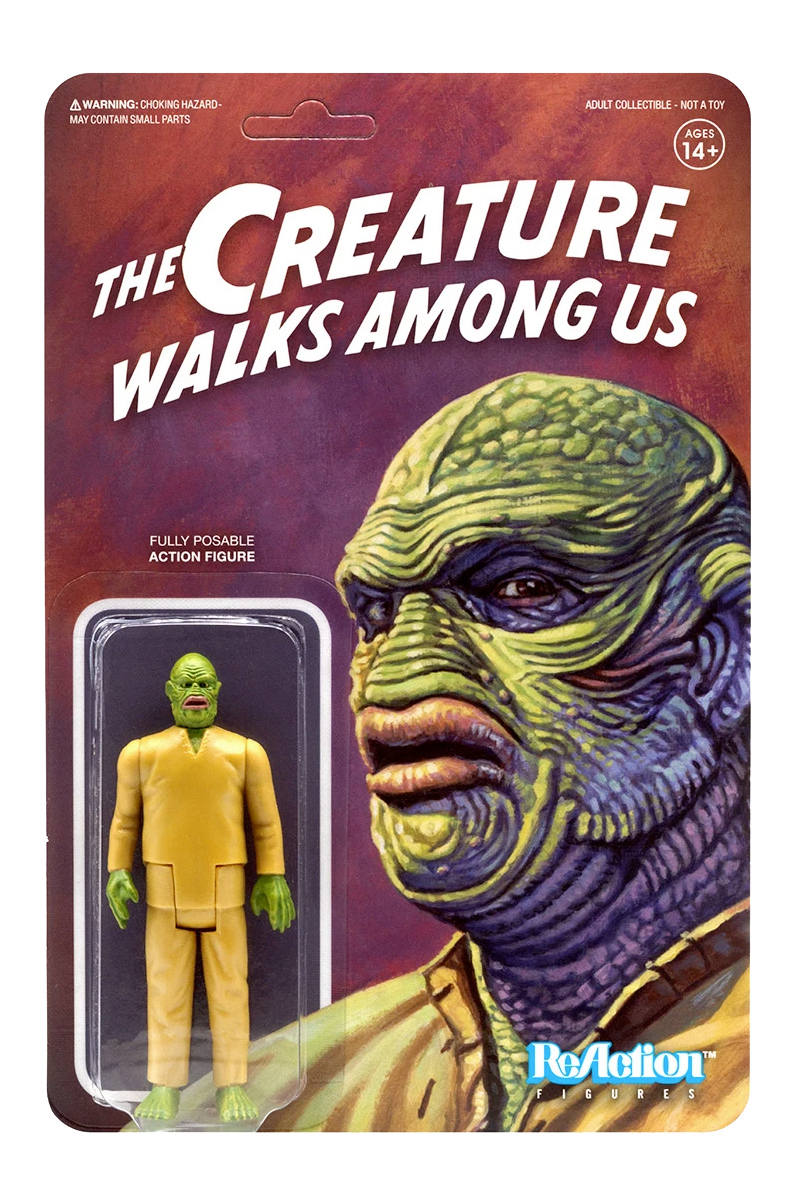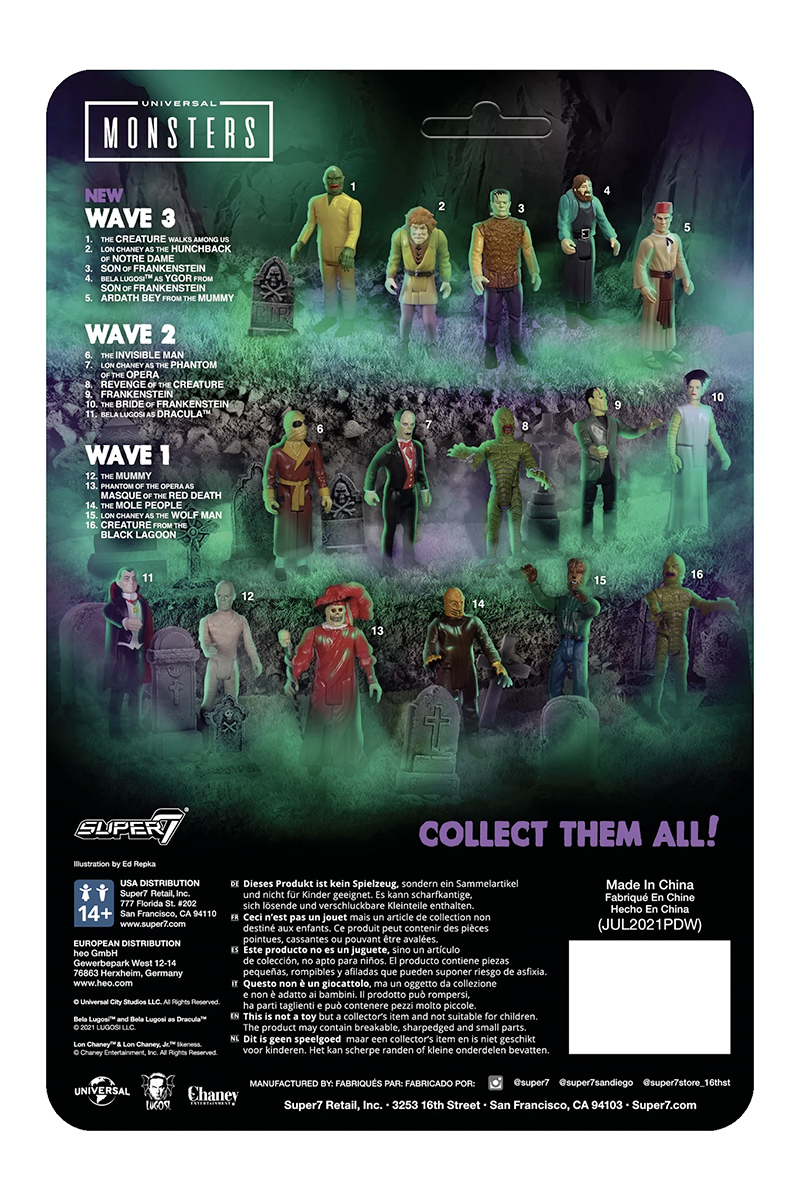 em
Action Figure
Cinema
Horror