Pote de Cookies Fazendas Schrute de Beterrabas da Série The Office
Por Dado Ellis em 8 de December de 2021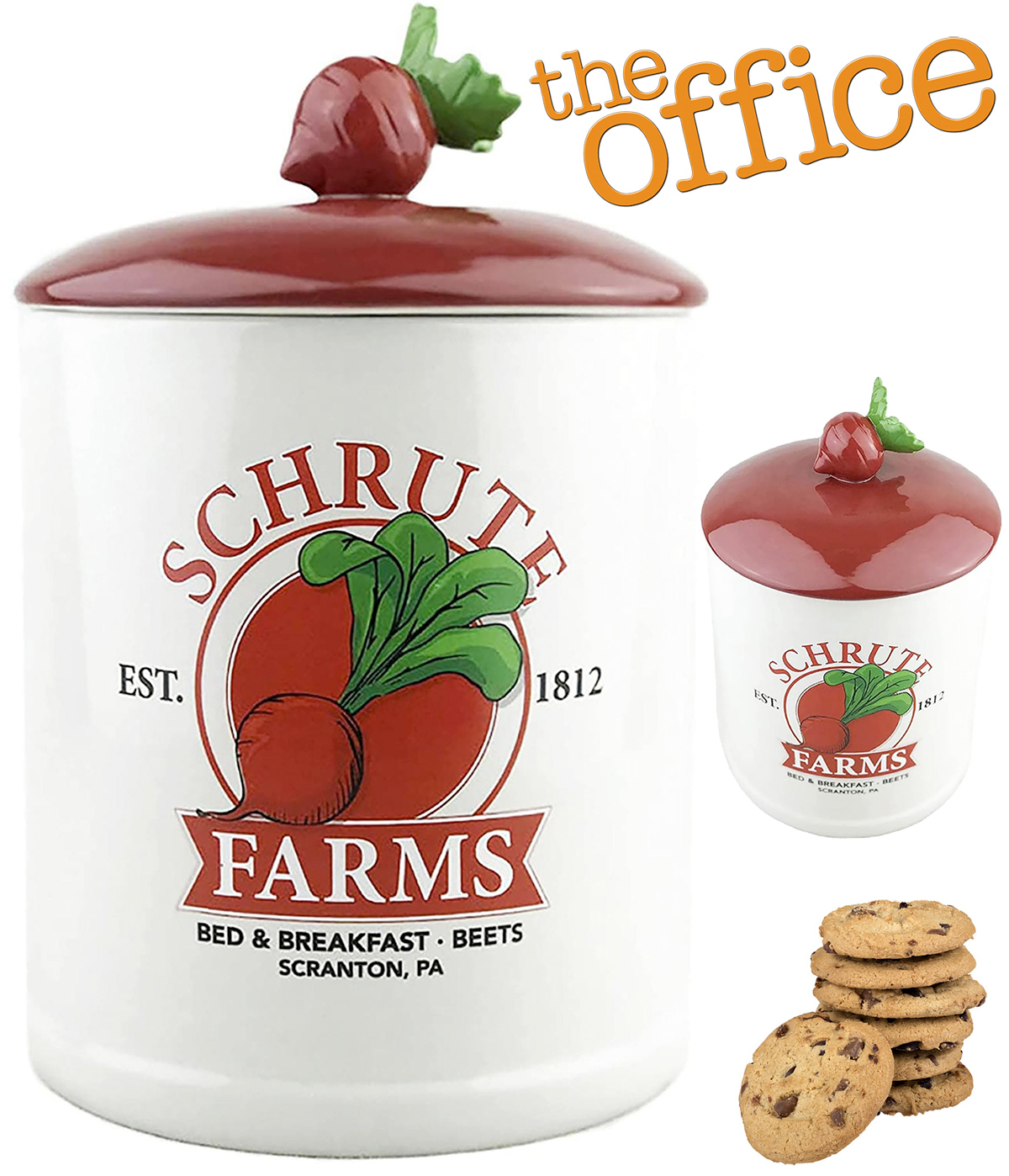 A Silver Buffalo lançou um pote de cookies especial para os fãs do personagem Dwight Schrute da série The Office ou para quem nunca ouviu falar neste sitcom, mas é fanático por beterrabas.
O Schrute Farms Est. 1812 The Office Ceramic Cookie Jar é um pote de cookies no formato tradicional com fundo branco decorado com o logo das Fazendas Schrute, fundada em 1812 pela família de Dwight Schrute, com textos: "Bed and Breakfast", "Beets" e "Scranton, PA", além de tampa avermelhada com uma beterraba como puxador. O pote é feito de cerâmica de alta qualidade com grau alimentício sem toxinas ou BPA, tem selo de silicone na tampa, foi licenciado oficialmente e mede 24 cm de altura por 17,8 cm de diâmetro.
O pote de cookies Toynk Toys, que aceita encomendas do Brasil.
Veja mais brinquedos da série The Office e outros potes de cookies aqui no Blog de Brinquedo.
Via Toynk.com.
em
Cozinha
Televisão