Canetas Esferográficas da Série Rick and Morty
Por Dado Ellis em 2 de December de 2021
A Nemesis Now tem um set de canetas incríveis da série de desenhos animados Rick and Morty do canal Adult Swim.
São quatro canetas esferográficas esculpidas em resina com pintura à mão: Rick Pen com o avô cientista maluco de jaleco branco com cabelos azuis (18 cm), Morty Pen com o neto gritando de boca aberta com as mãos no rosto chocado com o ultimo experimento do avô (17 cm), Mr Poopybutthole Pen com o alíenigena em fora de salsicha amarela (17,5 cm ) e Mr Meeseeks Pen com a criatura humanóide azul (17,5 cm).
As canetas do set Rick and Morty Pen custam a partir de US$8,73 na Amazon.com.
Veja mais brinquedos da série Rick and Morty e outros brinquedos de desenhar aqui no Blog de Briqneudo.
Via Nemesis Now.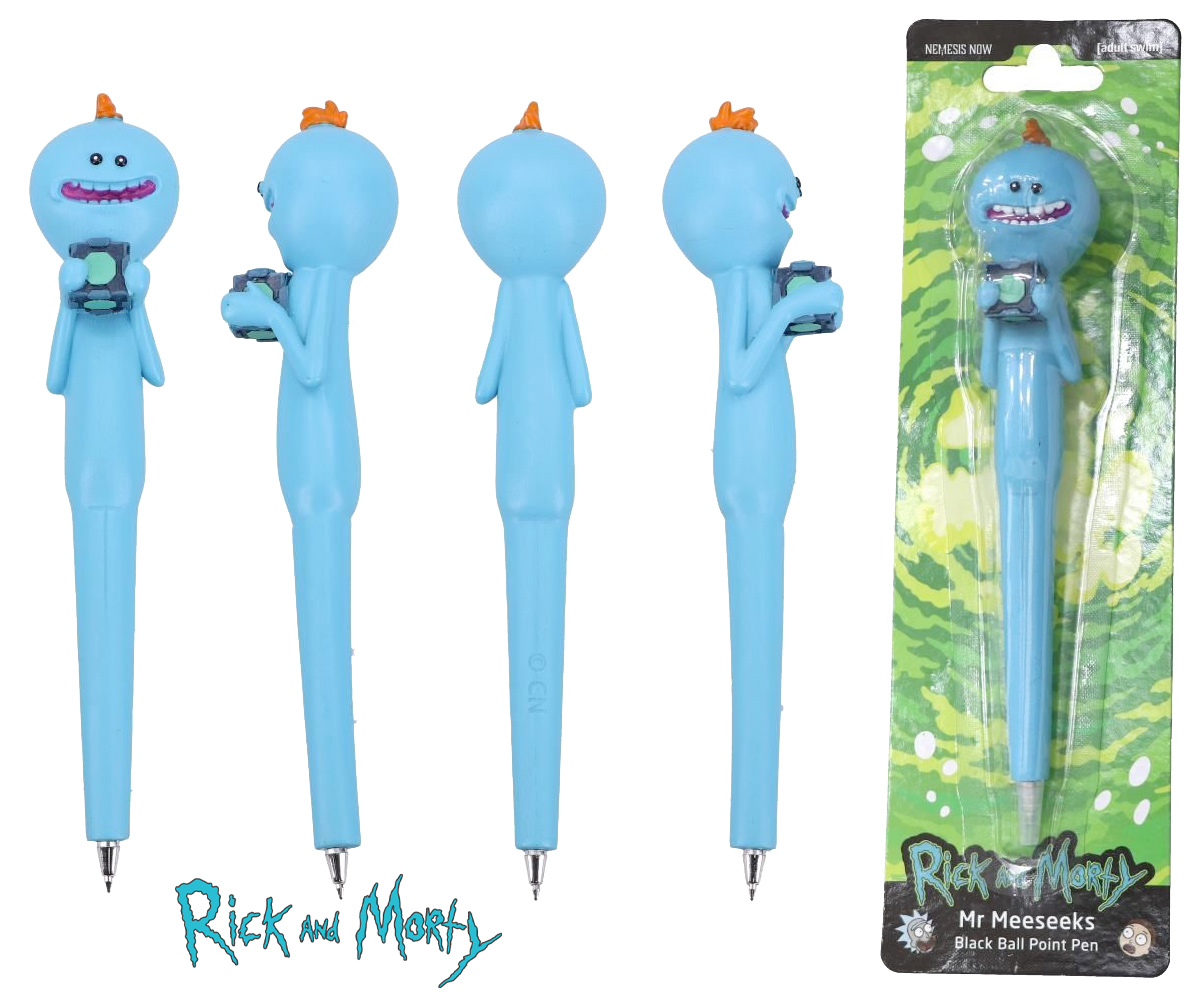 em
Arte
Televisão