Mini-Figuras Falantes Friends Desktop Talkies com 18 Frases
Por Dado Ellis em 11 de June de 2021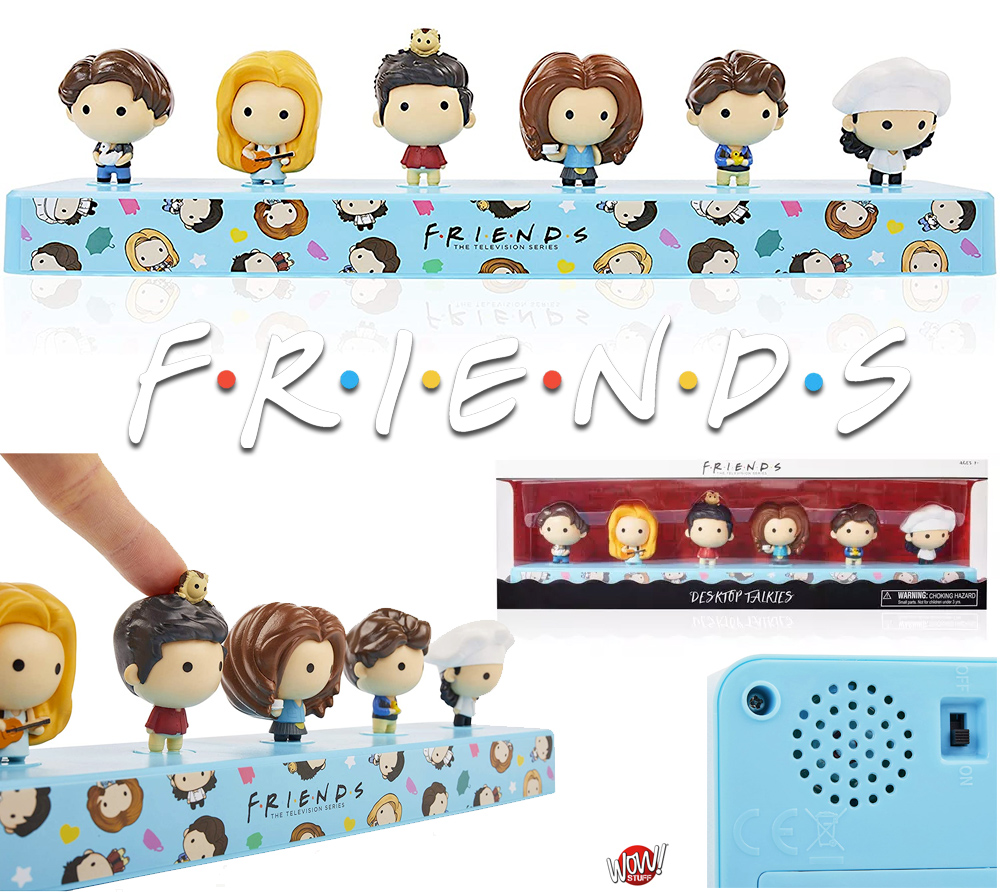 Os fãs da série sitcom Friends vão curtir bastante este set de mini-figuras eletrônicas e falantes da Wow! Stuff.
O set Friends Desktop Talkies Six Pack vem com o 6 amigos, Ross com o macaco Marcel, Rachel com badeja de café, Chandler com o pato, Monica com roupa de chef de cozinha, Joey com o pintinho e Phoebe com violão. Os bonequinhos ficam afixados numa bandeja eletrônica azul e cada vez que a cabeça de um dos personagens é pressionada, ele fala uma frase marcante da série com sua própria voz.
O set contém nada menos que 18 frases icônicas ditas ao longo dos 10 anos de exibição, 3 para cada personagem, incluindo pérolas como "How you doin'?", "I'm the holiday Armadillo", "Pivot!", "I got off the plane", "Rules help control the fun", "They don't know that we know that they know we know", "My eyes, my eyes!" e "We were on a break".
O set Friends Desktop Talkies Six Pack custa £24,99 na Amazon.uk.
Veja mais brinquedos do sitcom Friends aqui no Blog de Brinquedo.
Via Wow! Stuff.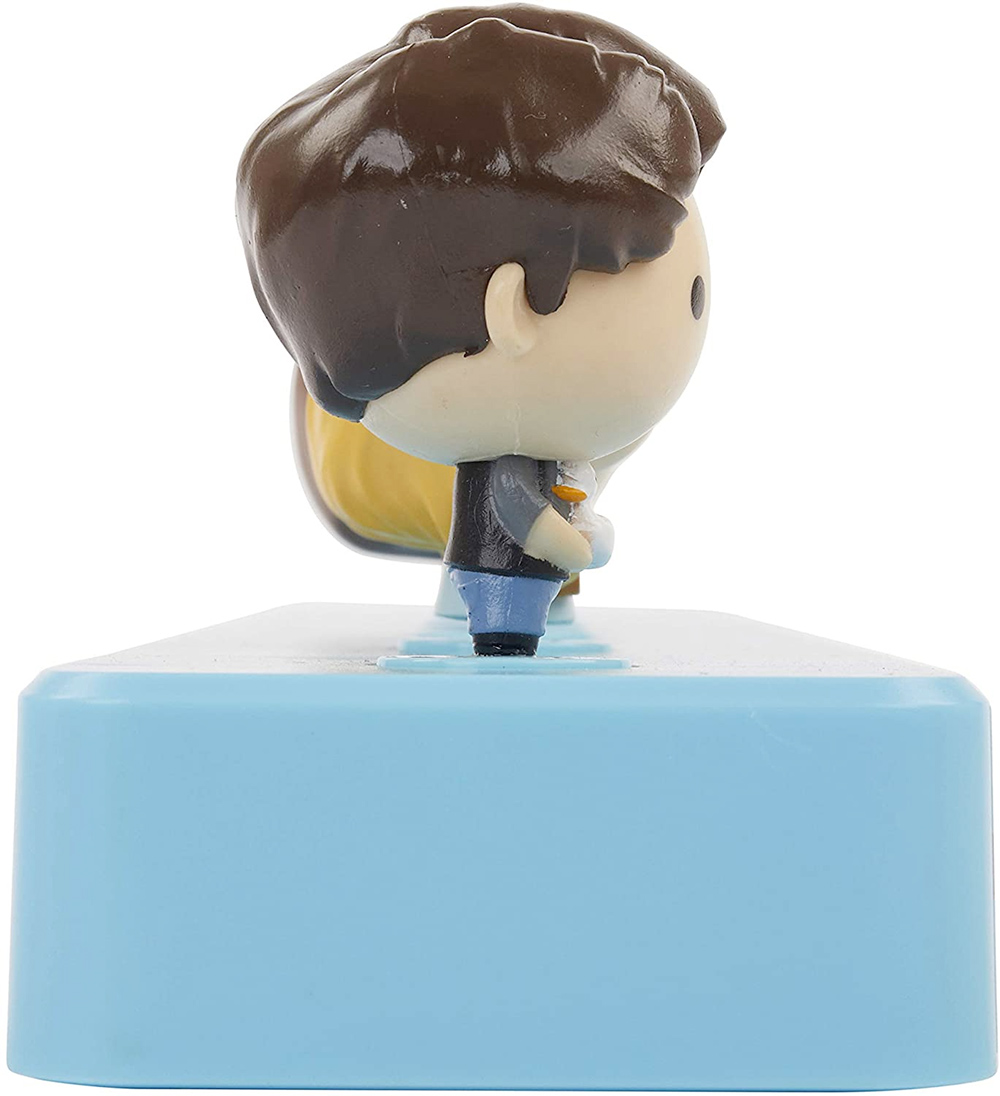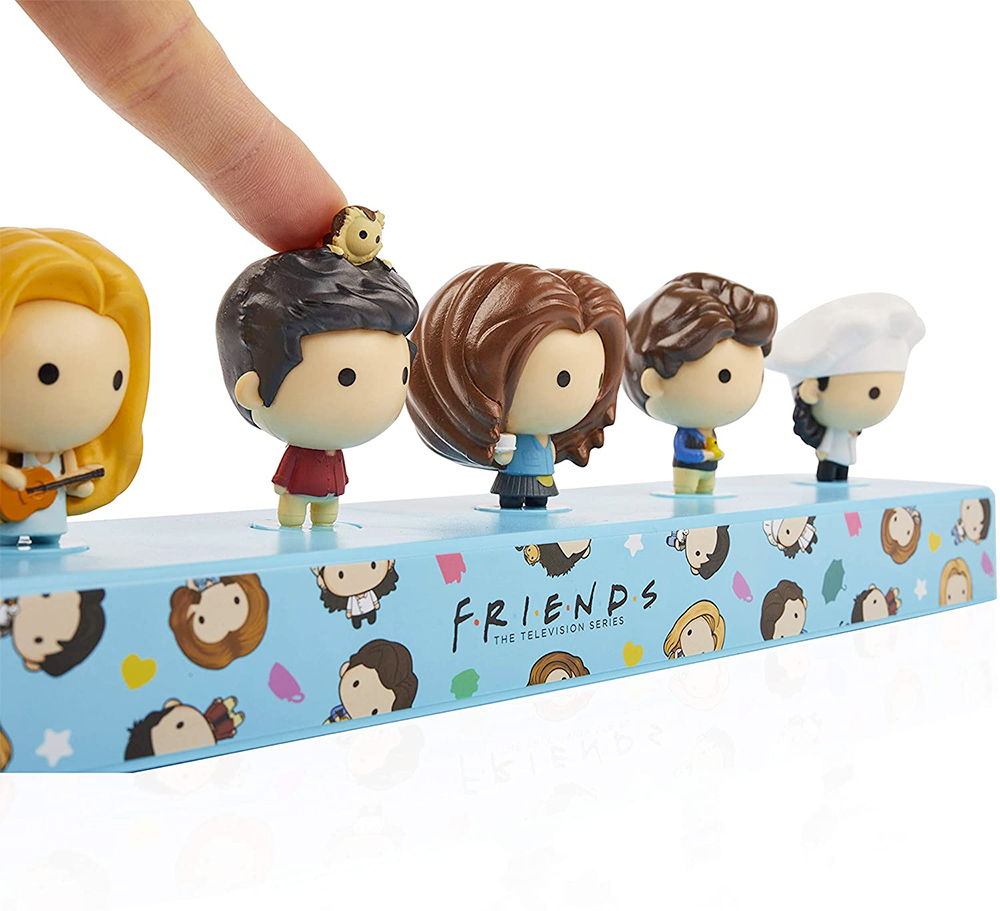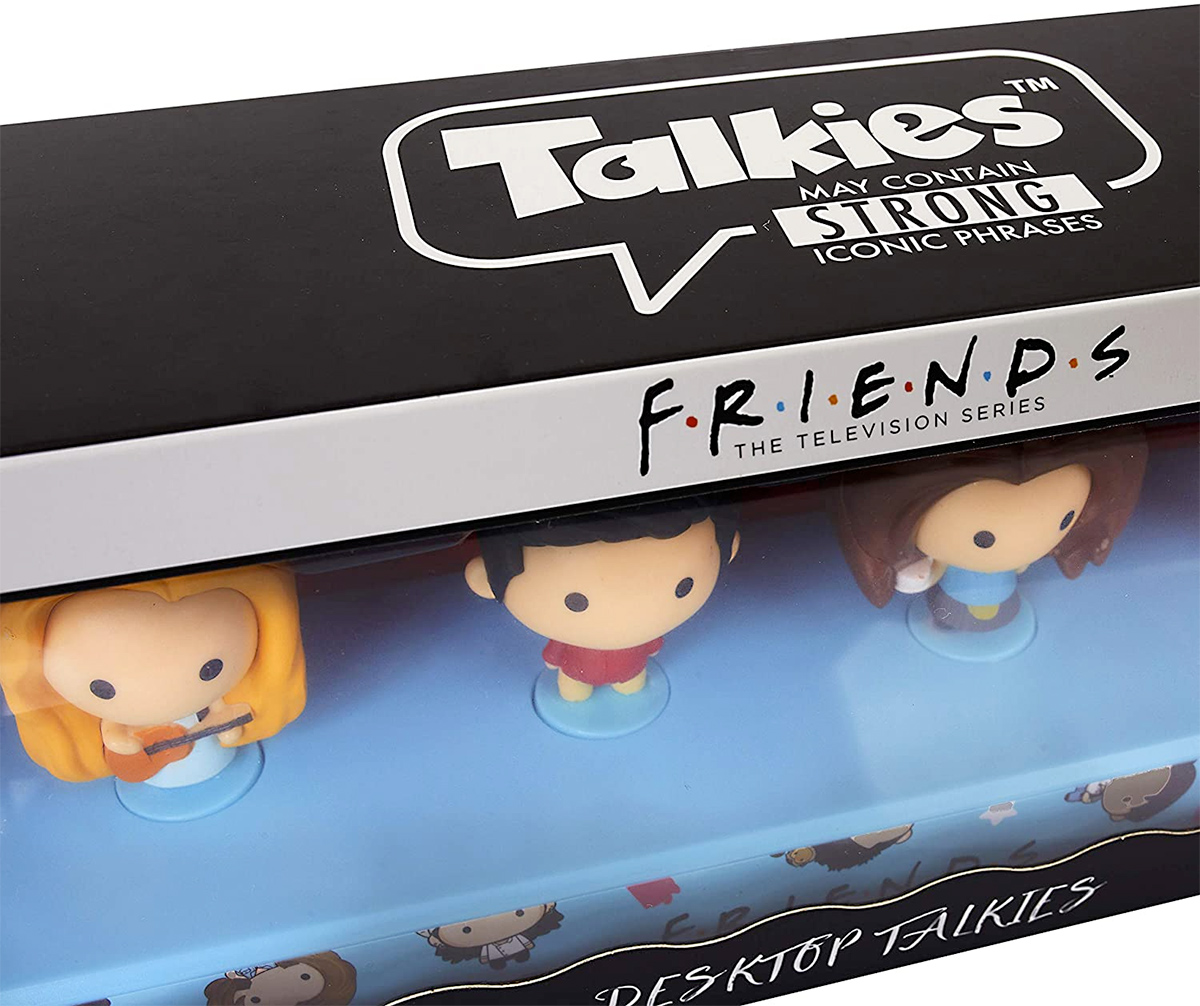 em
Eletrônicos
Mini-Figuras
Televisão