Busto O Corvo (The Crow) Legends in 3D em Escala 1:2 (Brandon Lee)
Por Dado Ellis em 1 de March de 2021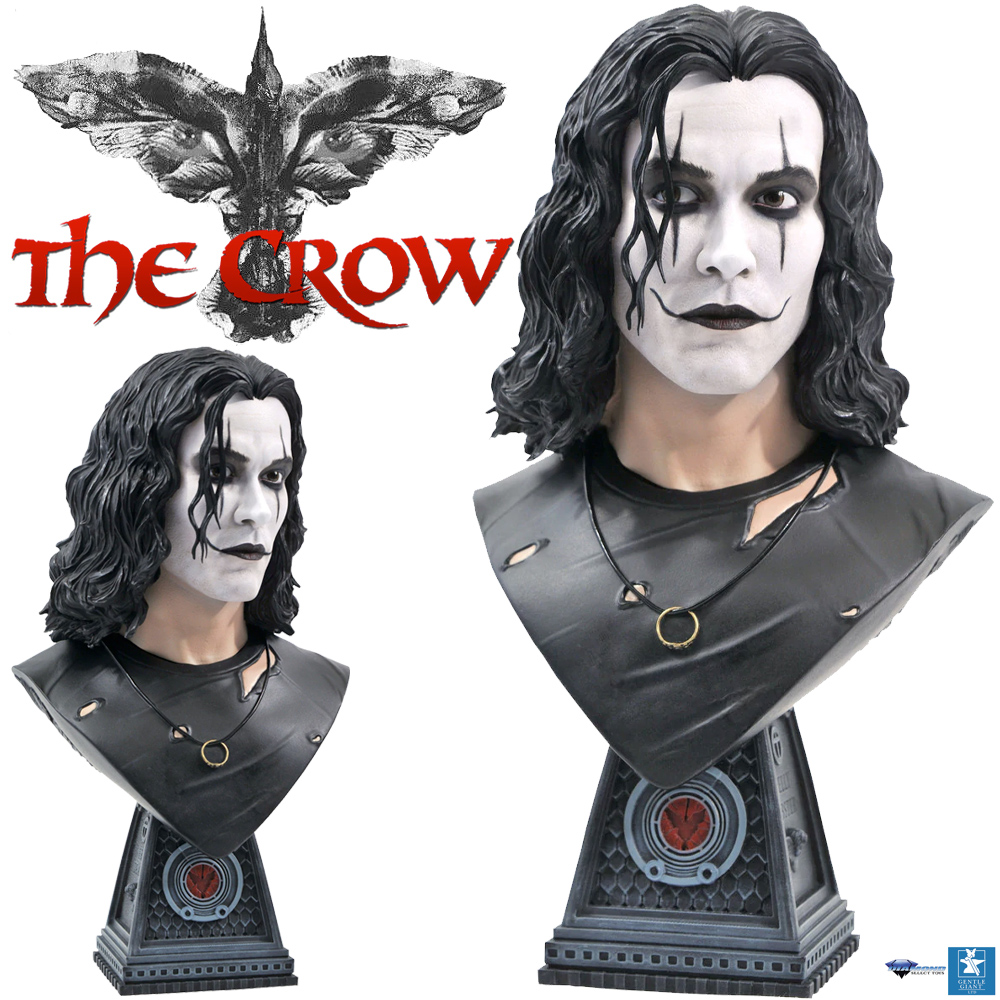 A Diamond Select e o Gentle Giant Studio lançaram um incrível busto de luxo "Legends in 3D" do filme cult O Corvo (The Crow) inspirado na história em quadrinhos de James O'Barr e dirigido por Alex Proyas em 1994.
O The Crow Legends in 3D Crow 1:2 Scale Bust captura o super-herói Eric Draven com as feições perfeitas do ator Brandon Lee, que tragicamente faleceu num fatídico acidente durante as filmagens, com rosto pintado de branco e olhos maquiados, cabelos compridos, camiseta preta rasgada e base pedestal inspirada no topo dos prédios.
O busto, em escala 1:2, mede aproximadamente 25,4 cm de altura, tem escultura e pintura de altíssimo nível, foi licenciado oficialmente, tem edição limitada em apenas 1.000 peças numeradas individualmente e vem em caixa de colecionador com certificado de autenticidade.
O The Crow Legends in 3D Crow 1:2 Scale Bust custa US$149,99 na pré-venda da Entertainment Earth, que aceita encomendas do Brasil.
Veja mais brinquedos do filme O Corvo (The Crow) e outros bustos Legends in 3D aqui no Blog de Brinquedo.
Via Gentle Giant.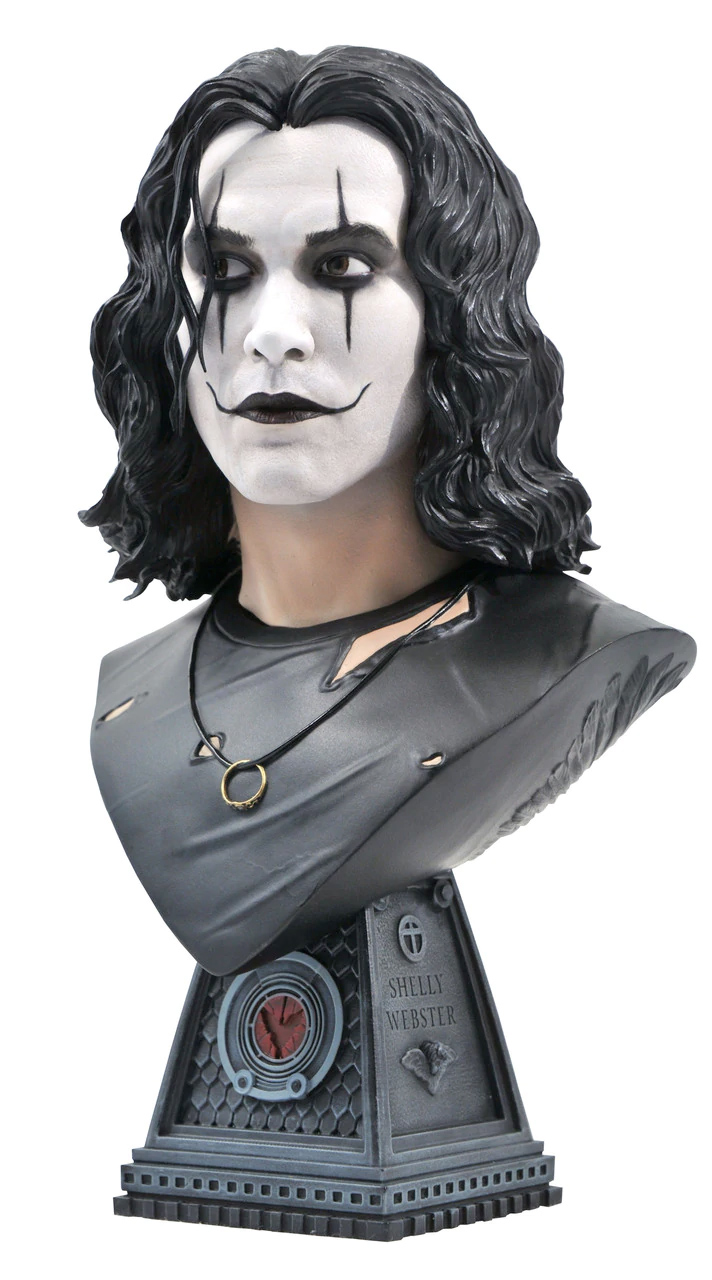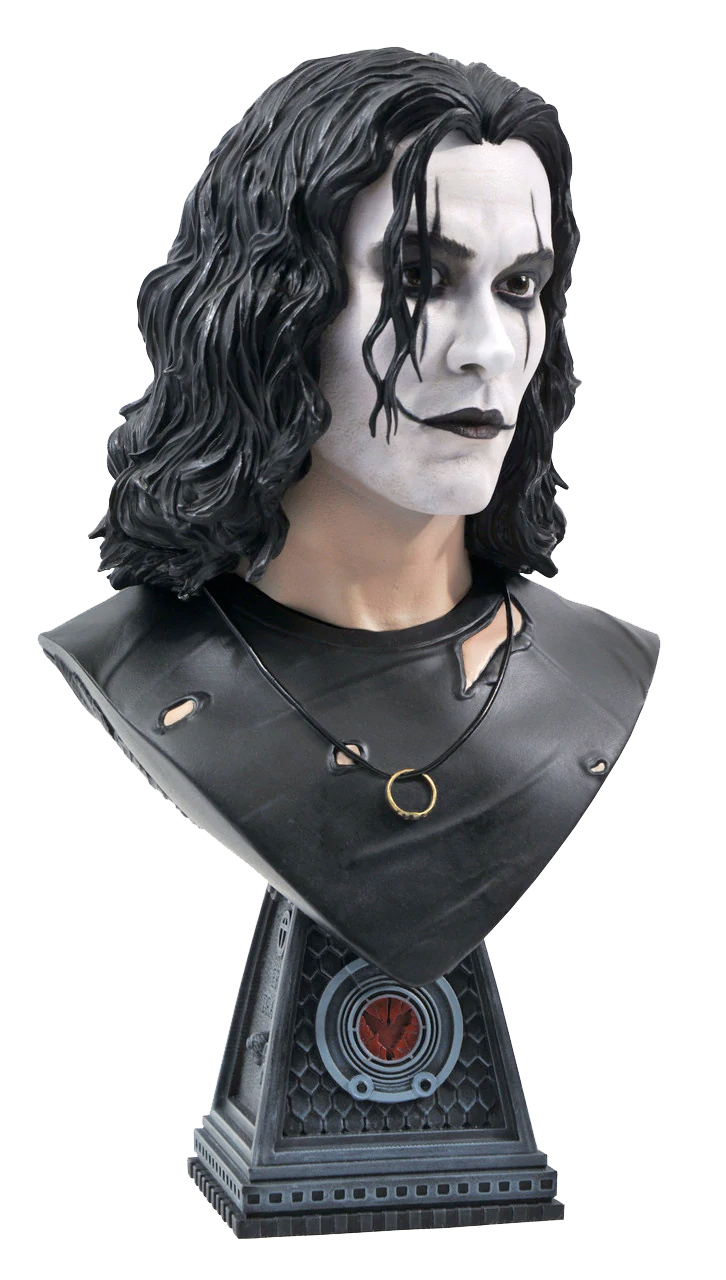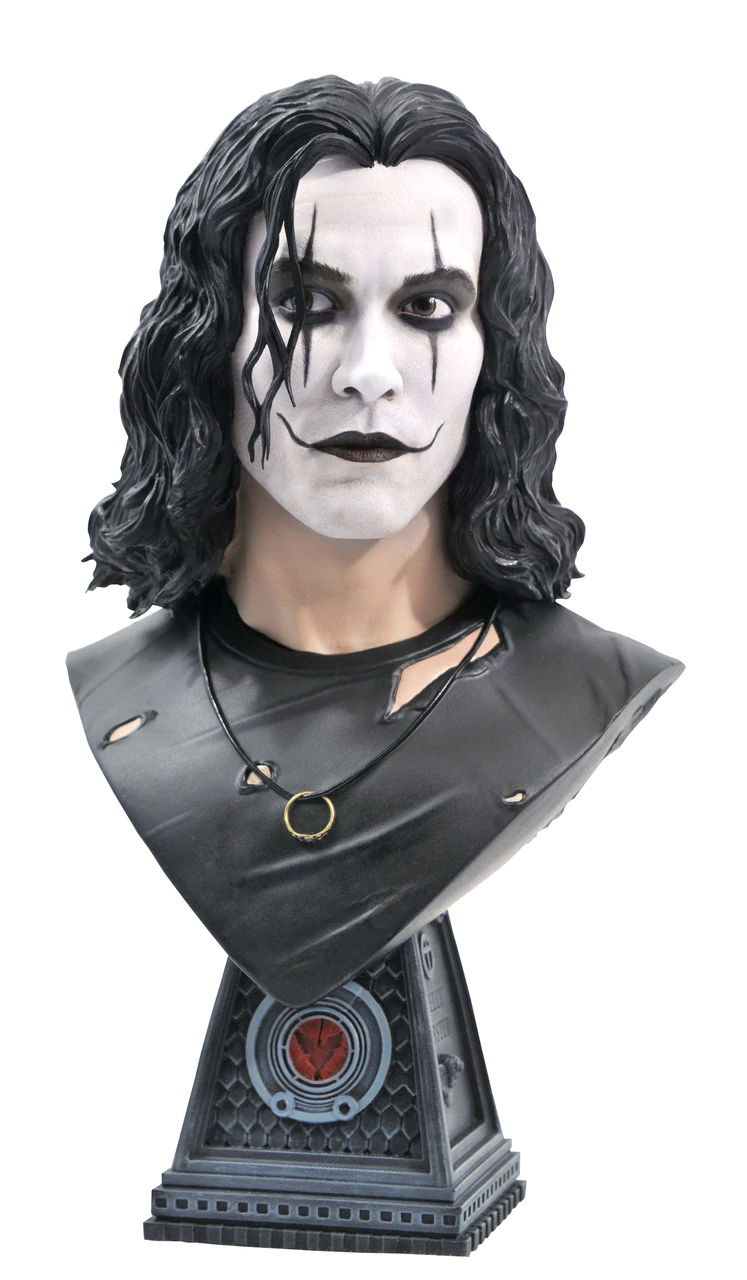 em
Cinema
Estátuas e Bustos