Boneco Billy Butcher The Boys Be@rbrick com 28cm de Altura
Por Dado Ellis em 9 de February de 2021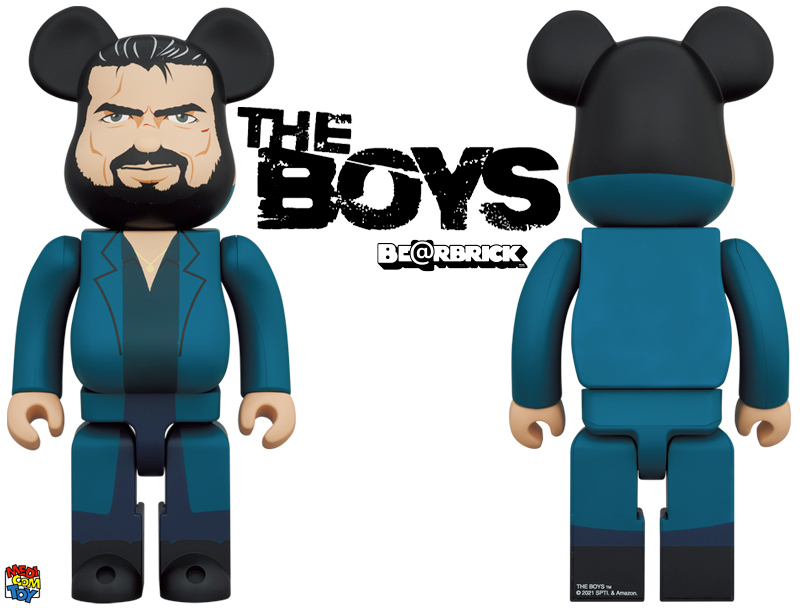 A Medicom anunciou um novo boneco Be@rbrick, em tamanho grande, da divertida e violenta série de televisão The Boys baseada nas histórias em quadrinhos de Garth Ennis e Darick Robertson e exibida no canal de streaming Amazon Prime Vídeo.
O Billy Butcher The Boys 400% Be@rbrick captura o ex-agente da CIA e líder do grupo The Boys (Os Rapazes), interpretado pelo ator Karl Urban, no estilo ursinho com barriguinha saliente, orelhas de urso, 5 pontos de articulação e vestido com roupa em dois tons de azul. O boneco mede 28 cm de altura e foi licenciado oficialmente pela Sony e Amazon.
O boneco Billy Butcher The Boys 400% Be@rbrick custa ¥10.000 na pré-venda da loja japonesa MCT Tokyo.
Veja mais brinquedos da série The Boys e outros bonecos Be@rbricks aqui no Blog de Brinquedo.
Via Medicom Toy.
em
Bonecos
Televisão