Os Selvagens da Noite (The Warriors) 5 Points – Action Figures 3.75" da Mezco Toyz
Por Dado Ellis em 1 de October de 2020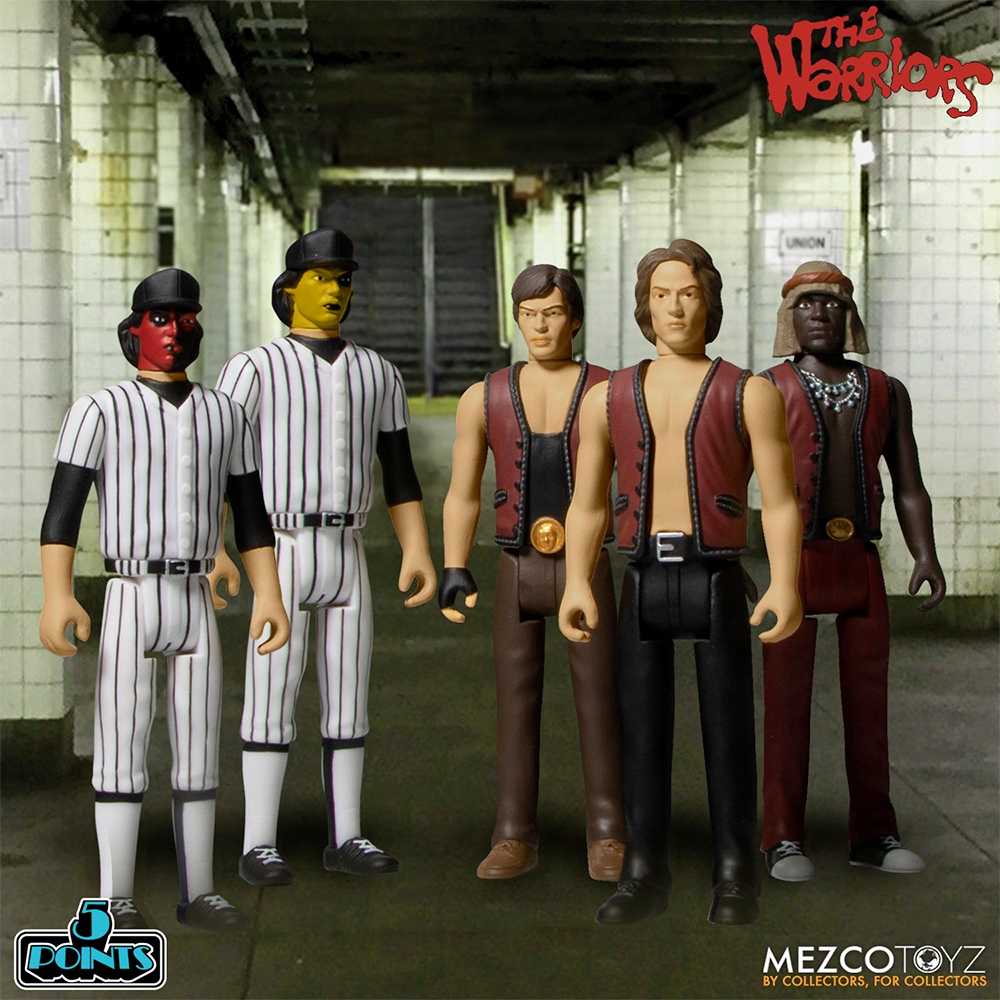 A Mezco Toyz colocou em pré-venda a segunda coleção de sua nova linha de action figures articuladas 5 Points e depois da Família Addams e a vez do clássico cult Os Selvagens da Noite (The Warriors), dirigido por Walter Hill em 1979.
O set The Warriors 5 Points Figures Box Set vem com 5 action figures articuladas com acessórios diversos e um fundo backdrop de uma plataforma do metrô de Nova York. As figuras tem escala 3.75" com aproximadamente 9,5 cm de altura.
As personagens inclusas no The Warriors 5 Points Figures Box Set são Swan – Warlord da gangue; Ajax – arrogante e barulhento membro musculoso dos Warriors; Cleon – líder e fundador dos Warriors e mais Baseball Fury: Leader com pintura facial verde e preta; Baseball Fury: Lieutenant com pintura facial vermelha e preta. Os acessórios em escala são: 2 tacos de beisebol, lata de tinta spray, coquetel molotov aceso, canivete, cano, corrente e tábua com pregos.
A caixa The Warriors 5 Points Figures Box Set custa US$50 na pré-venda da Mezco Store, que aceita encomendas do Brasil.
Veja mais brinquedos do filme Os Selvagens da Noite e outras figuras 3.75" aqui no Blog de Brinquedo.
Via Mezco.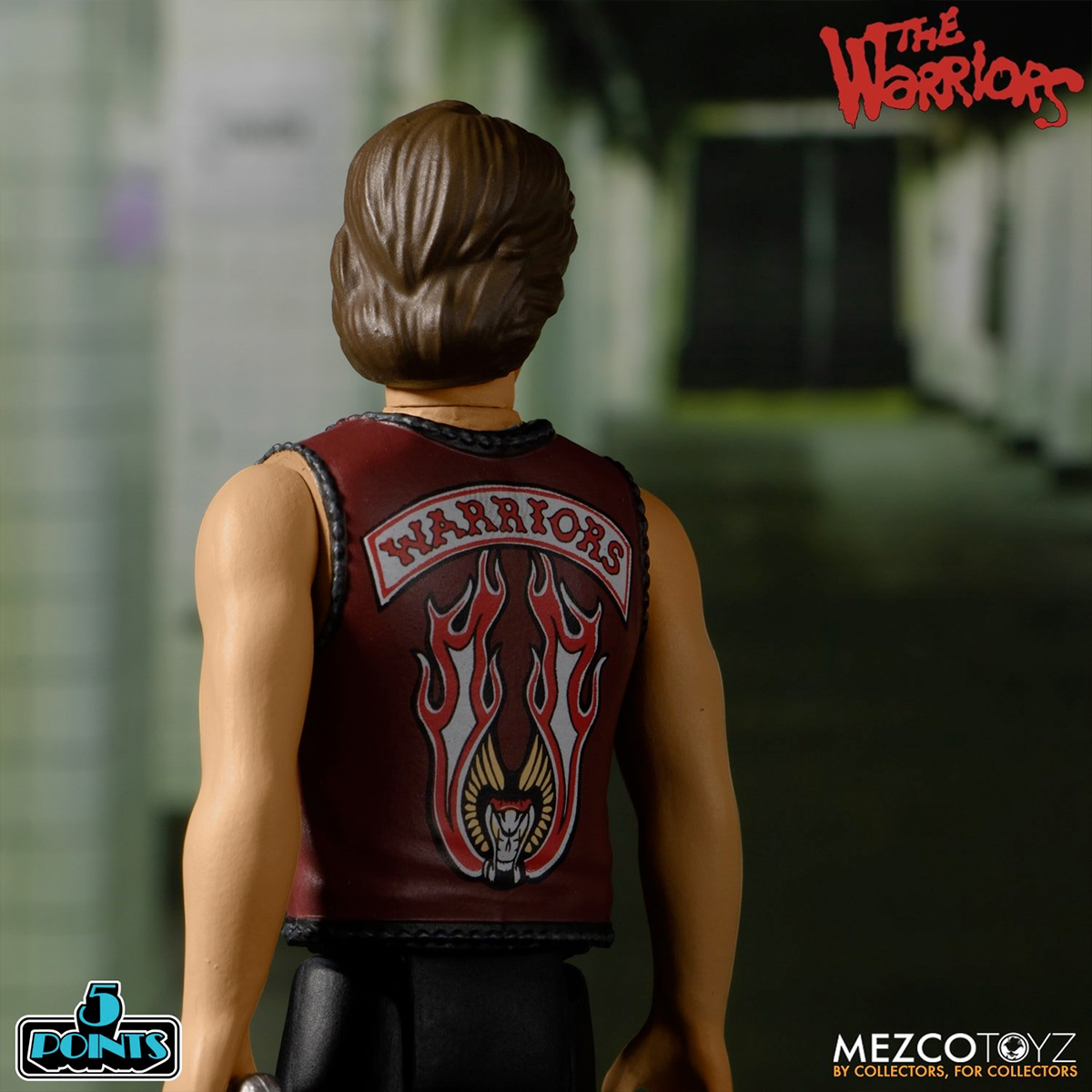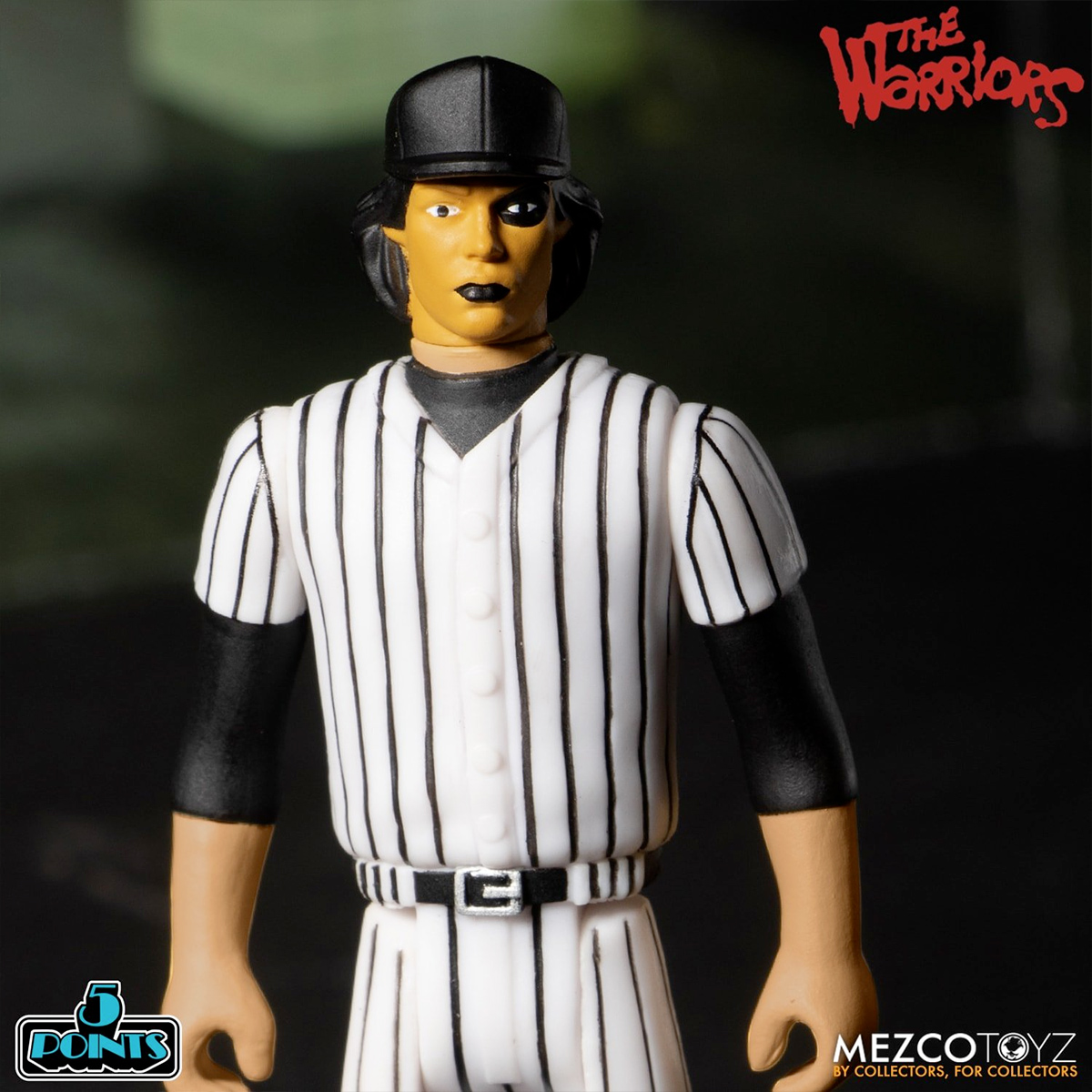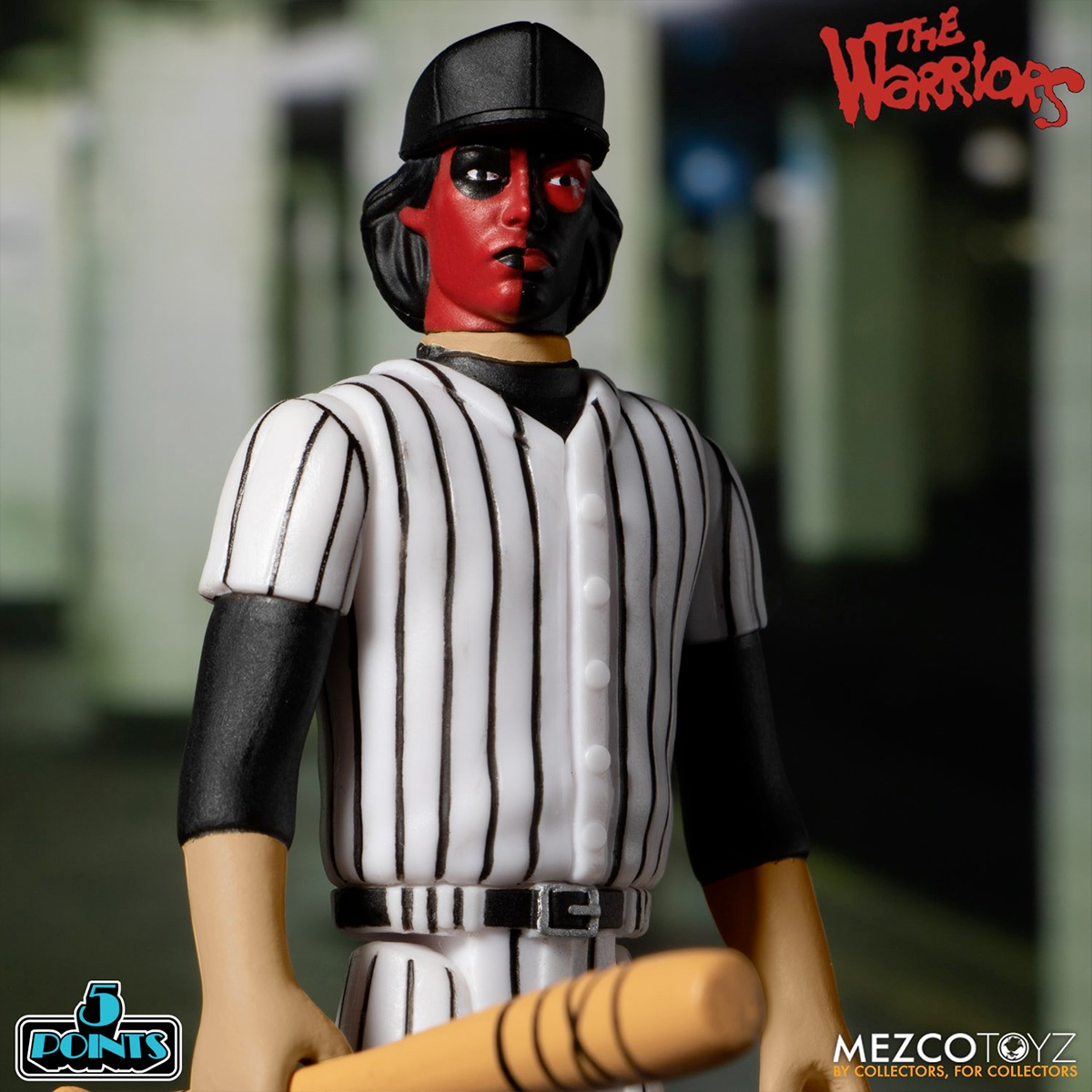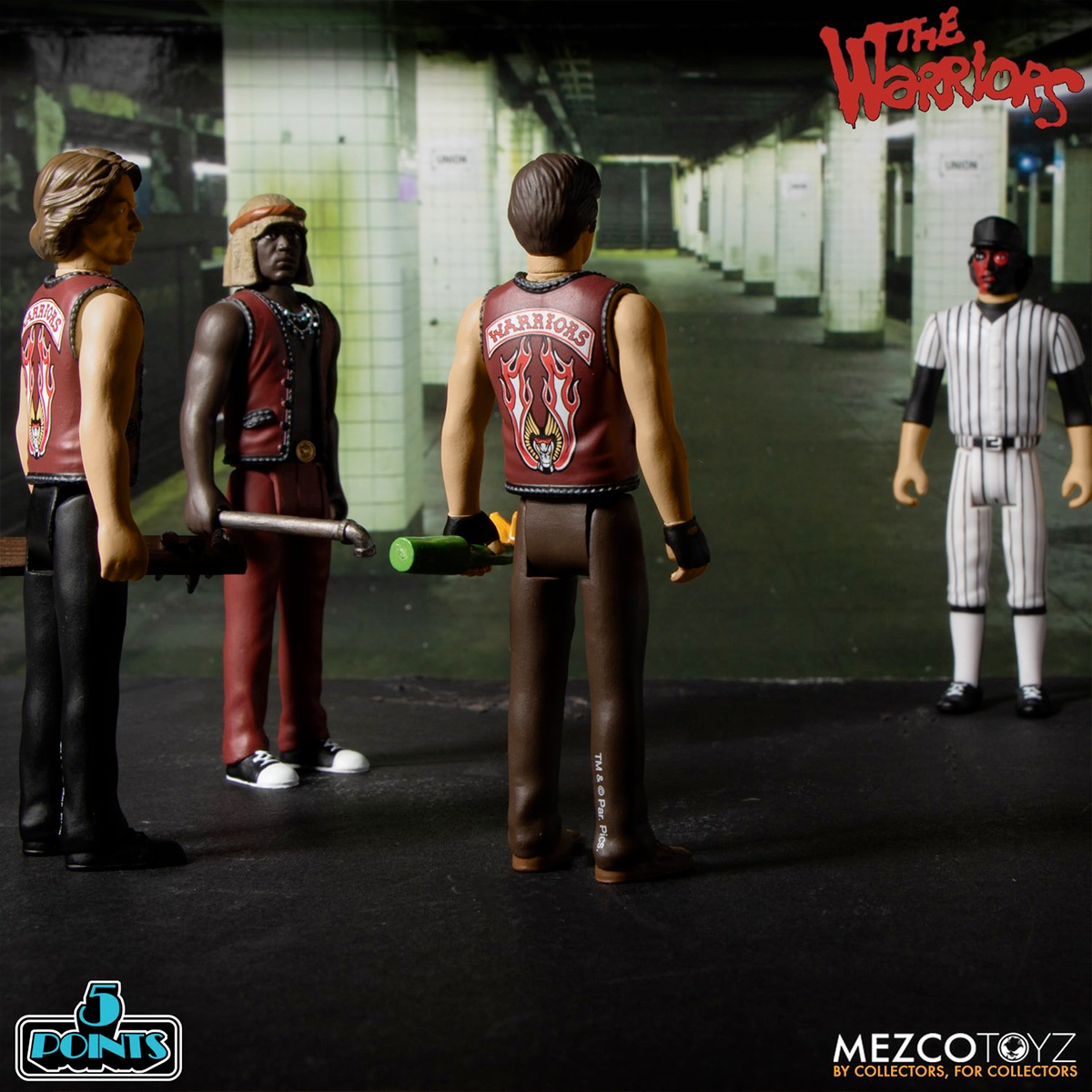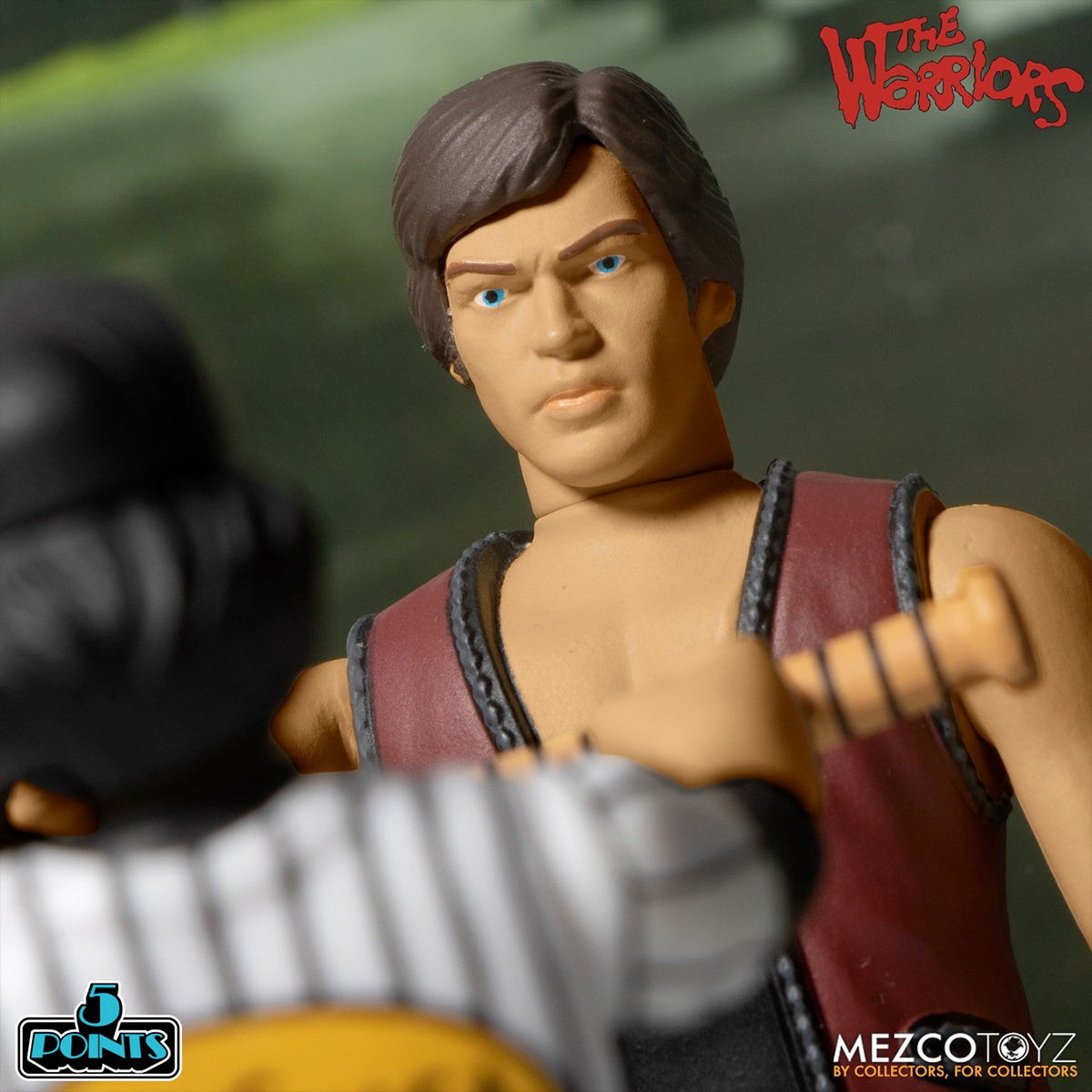 em
Action Figure
Cinema