Boneca Falante Tiffany Mega Scale, a Noiva do Chucky com 38 cm de Altura (Brinquedo Assassino)
Por Dado Ellis em 13 de January de 2020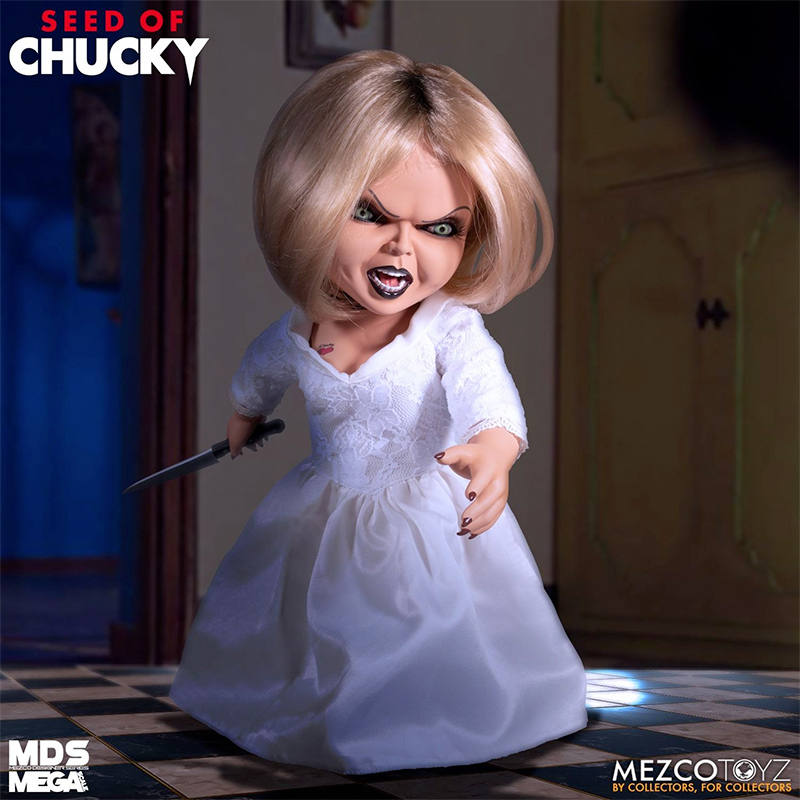 A Mezco viu que seu novo boneco Chucky Mega Scale estava falando sozinho e anunciou uma boneca falante Mezco Designer Series (MDS) Mega Scale de sua noiva, Tiffany baseada no do filme O Filho de Chucky (Seed of Chucky) dirigido por Don Mancini em 2004.
A Seed of Chucky: Talking Tiffany MDS Mega Scale Doll captura a assassina psicopata, interpretada pela atriz Jennifer Tilly, usando vestido de noiva todo branco com bordados, colar gargantilha, batom preto e faca, pronta para embarcar em uma nova onda de matança depois de ser ressuscitada por seu filho Glen.
A boneca mede 38 cm de altura, tem 11 pontos de articulação e fala 8 frases retiradas diretamente do filme, incluindo: "Hold still honey or I am going to poke you in the eye again", "Sweet face, come to mommy" e "My mother always said, 'Once is a blessing, twice is a curse'".
A boneca falante Seed of Chucky: Talking Tiffany MDS Mega Scale Doll custa US$98 na pré-venda da Mezco Store, que aceita encomendas do Brasil.
Veja mais brinquedos da franquia Brinquedo Assassino e outros bonecos MDS Mega Scale aqui no Blog de Brinquedo.
Via Mezco.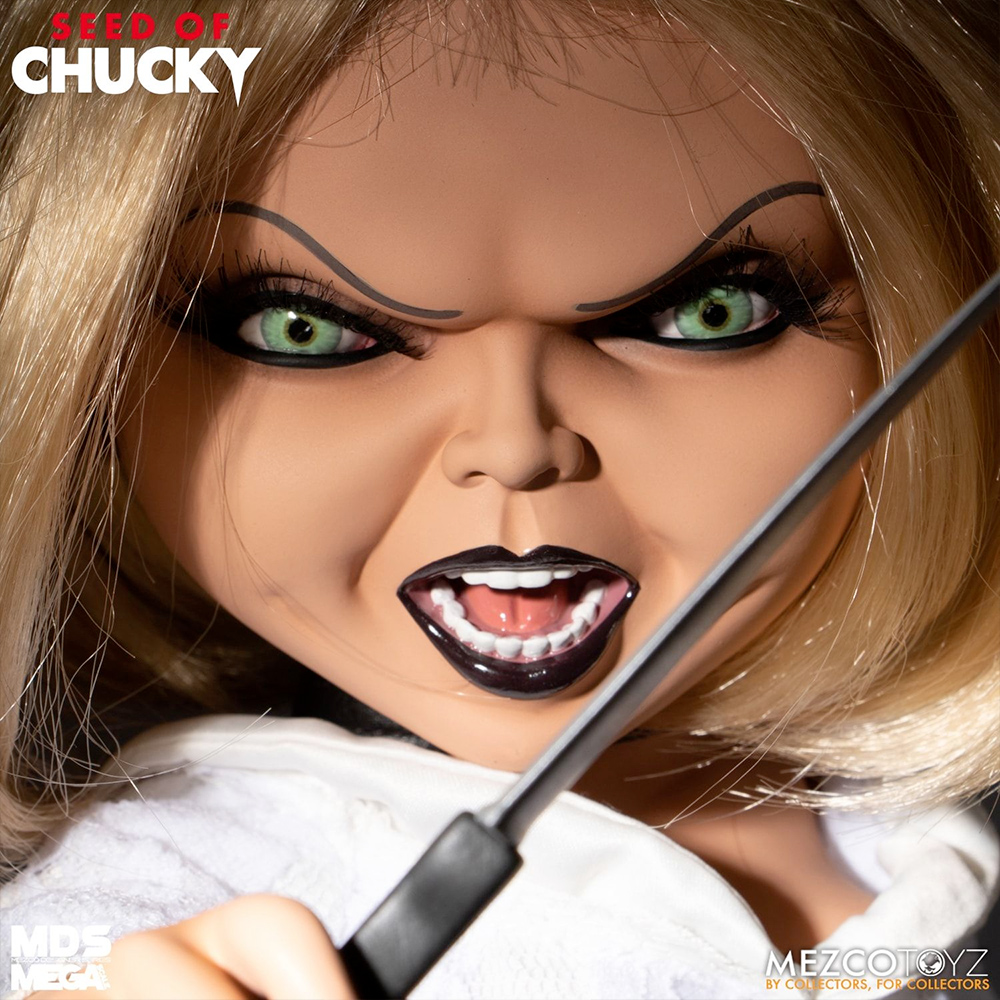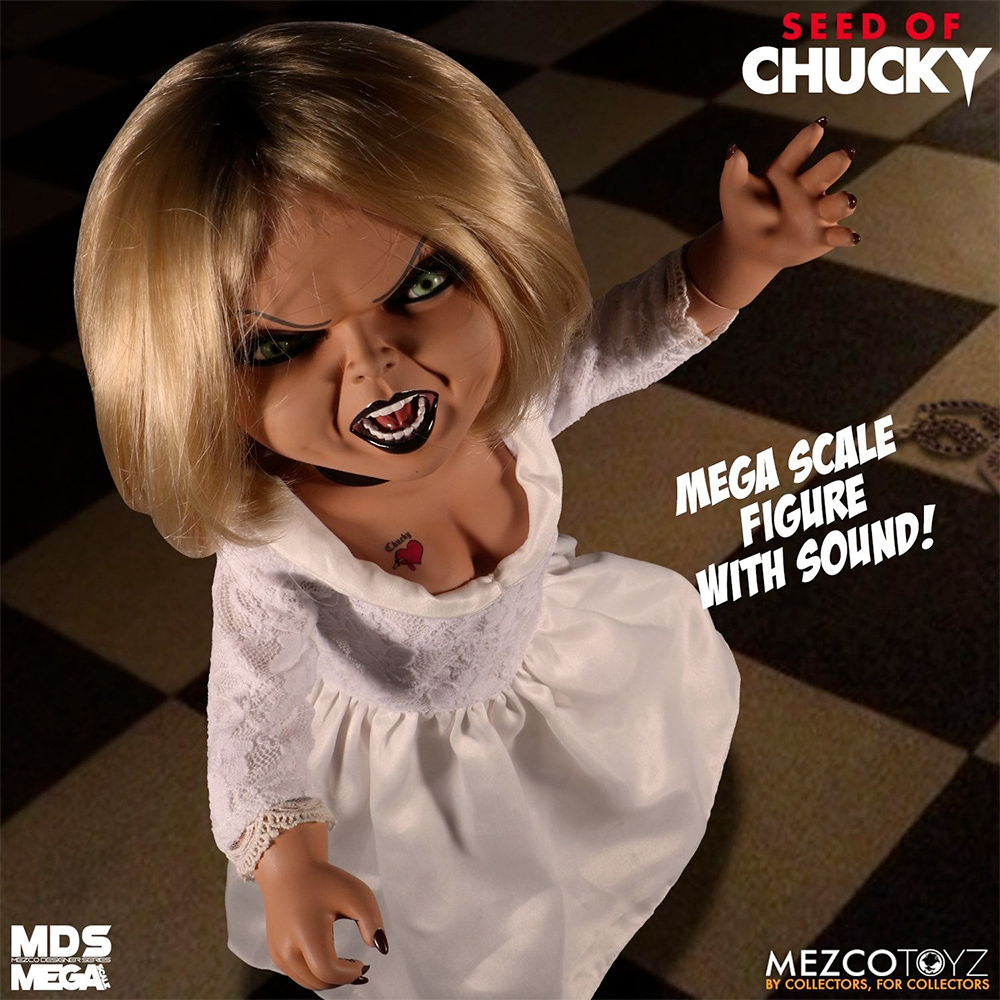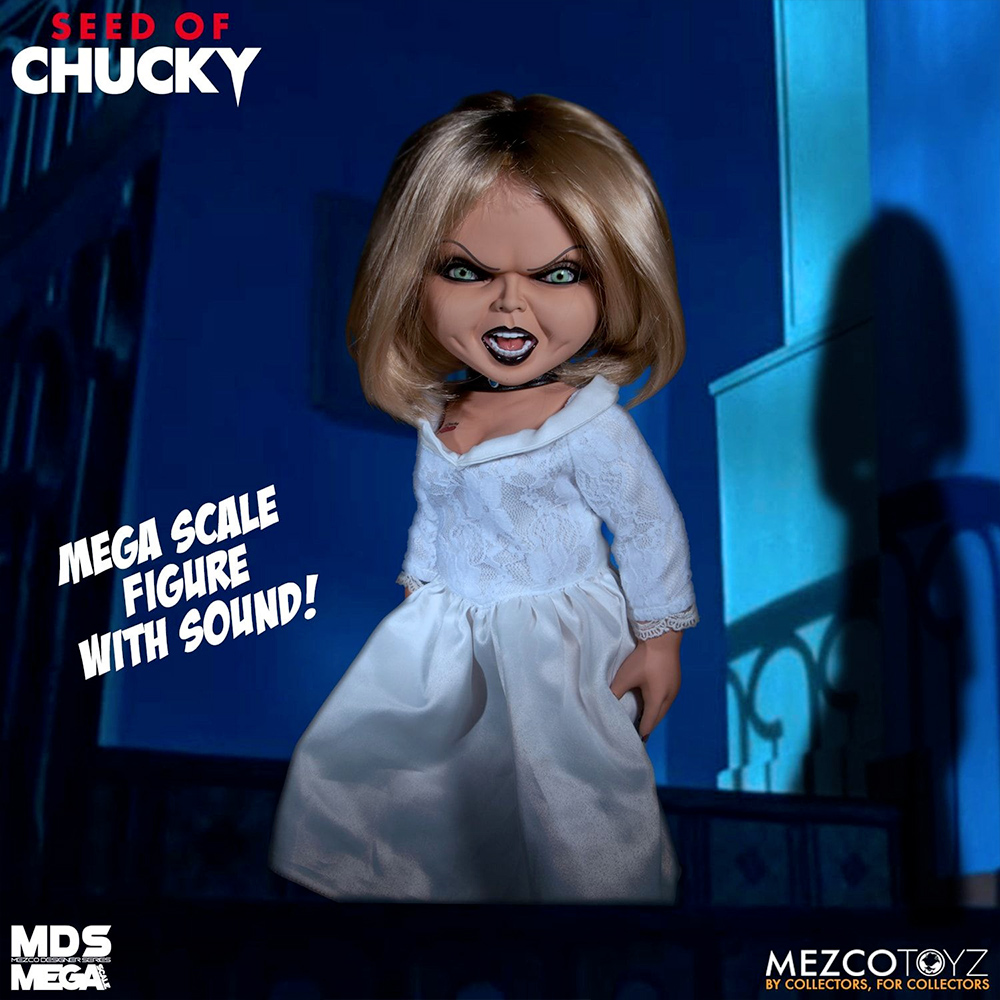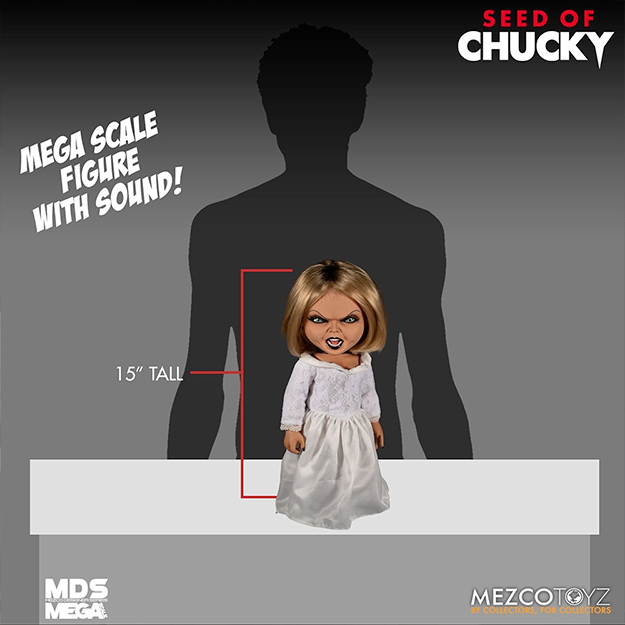 em
Bonecos
Cinema
Destaques
Horror