Red Keep (Fortaleza Vermelha) Metal Earth – Kit de Montar Metálico Game of Thrones
Por Dado Ellis em 23 de May de 2019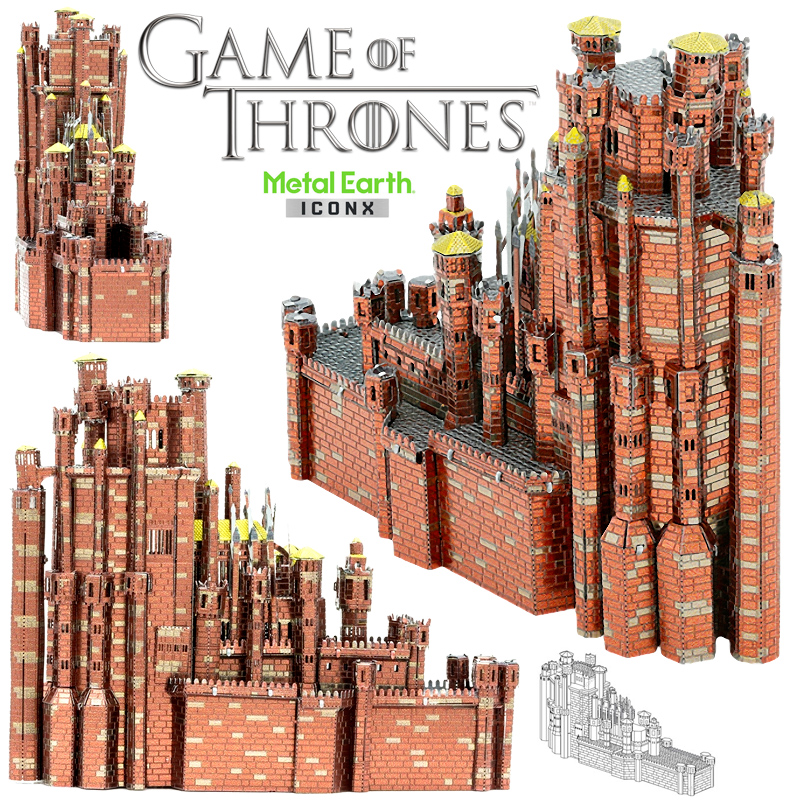 É hora de reconstruir a Fortaleza Vermelha, residência do rei dos Ândalos e os Primeiros Homens, destruída por Daenerys Targaryen e seu dragão Drogon com este mini kit de montar metálico Metal Earth da série Game of Thrones.
O Red Keep Game of Thrones Iconx Model Kit replica em miniatura a enorme e imponente fortaleza em Porto Real terminada por Maegor Targaryen, que mandou matar todos os operários e arquitetos envolvidos para impedir vazamentos sobre os esconderijos e passagens secretas da fortaleza.
O Red Keep vem desmontado em duas folhas de aço 10x10cm planas com as peças para destacar e montar, sem uso de cola ou solda, dobrando as abas com uma pinça e conectando-as nos pontos de fixação. O kit tem dificuldade "desafiadora", é indicado para maiores de 14 anos e depois de montado fica com 9,9 x 3,5 x 6,8 centímetros.
O Red Keep Game of Thrones Iconx Model Kit custa US$23,99 na Entertainment Earth, que aceita encomendas do Brasil.
Veja mais brinquedos da série Game of Thrones e outros kits de montar aqui no Blog de Brinquedo.
Via Fascinations.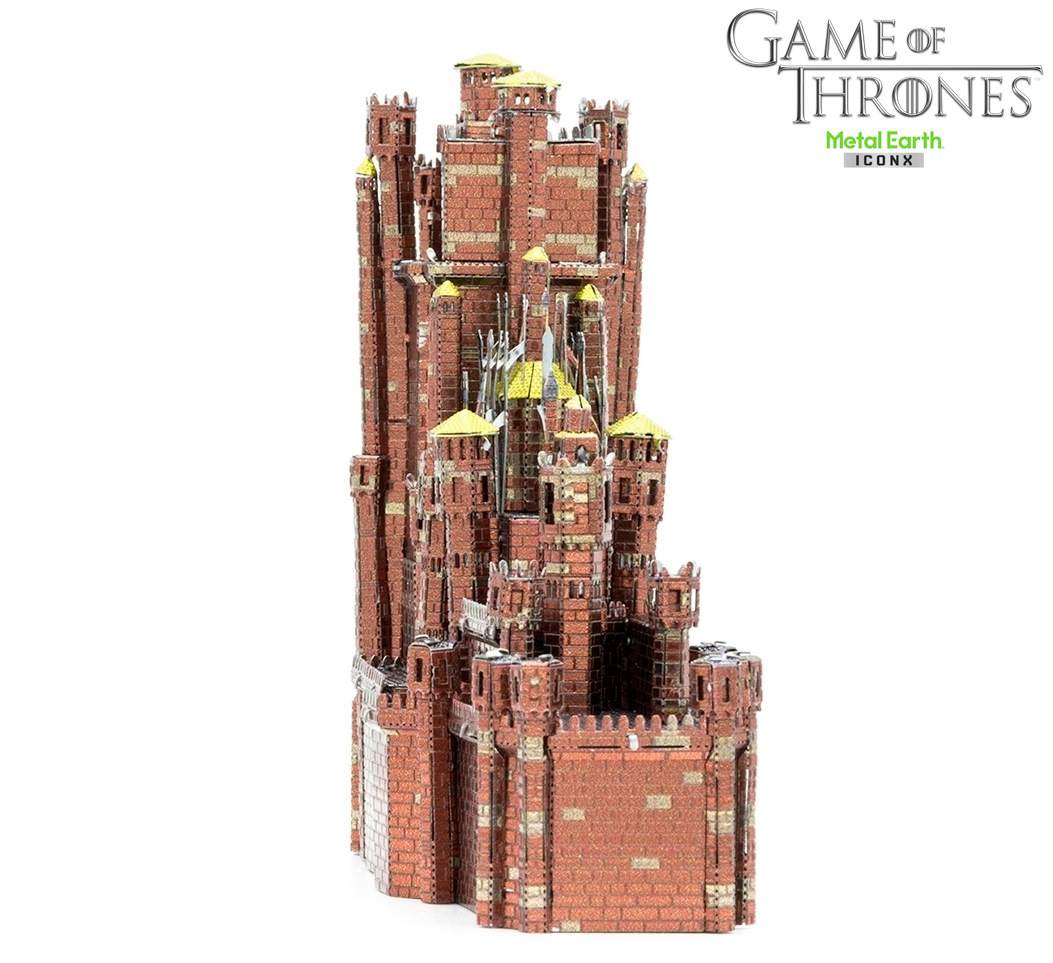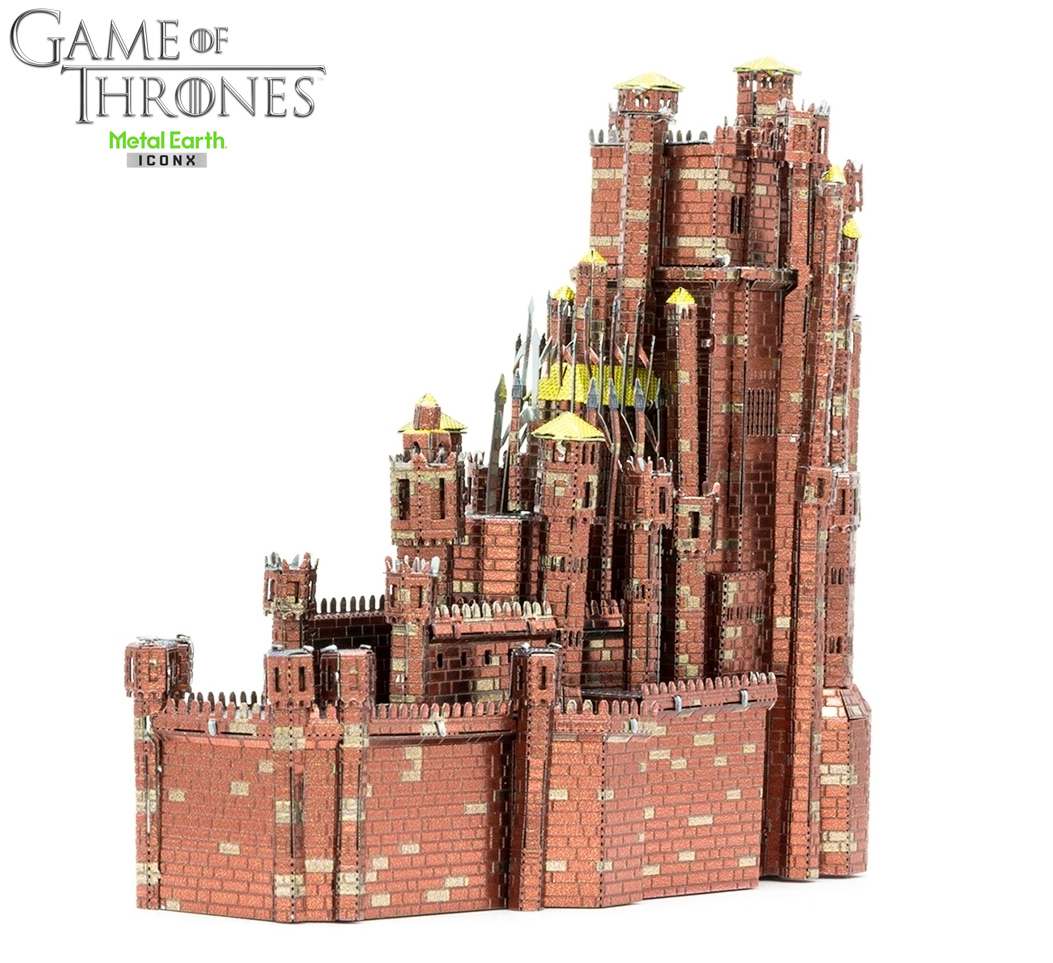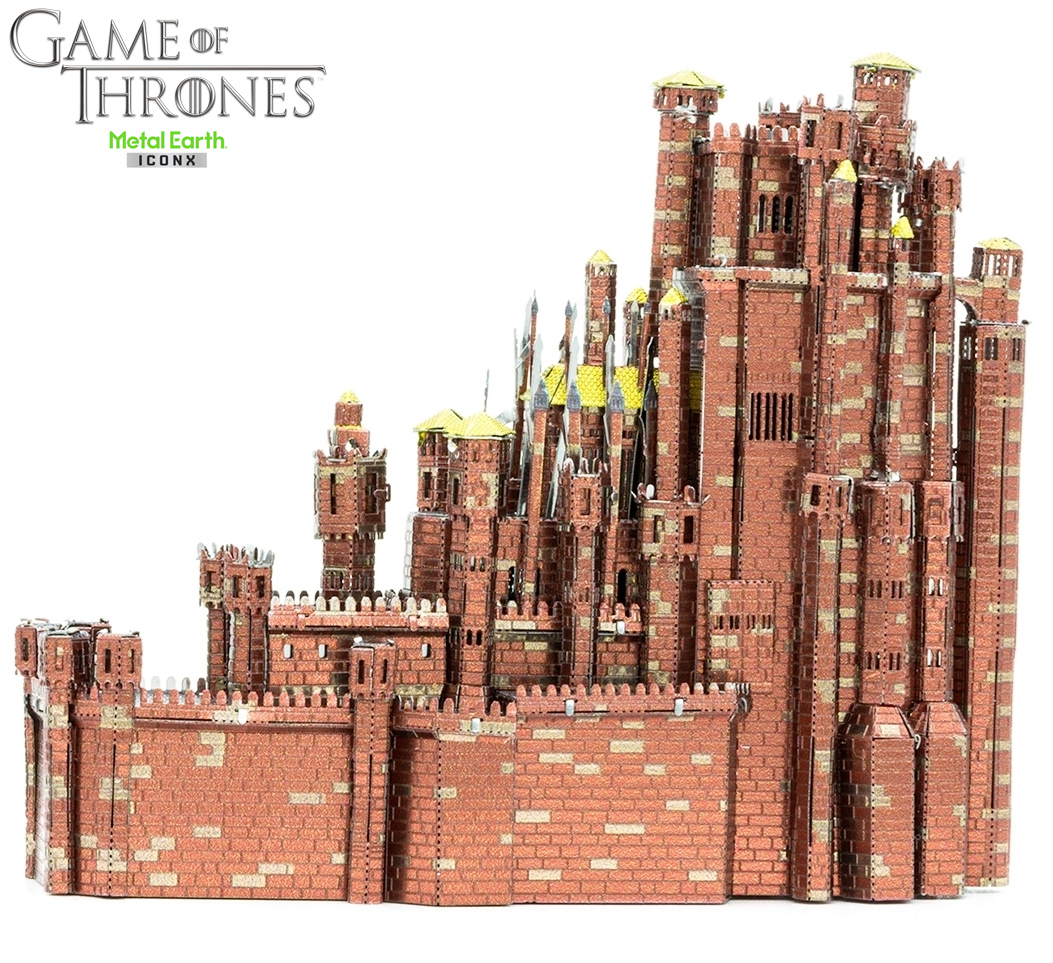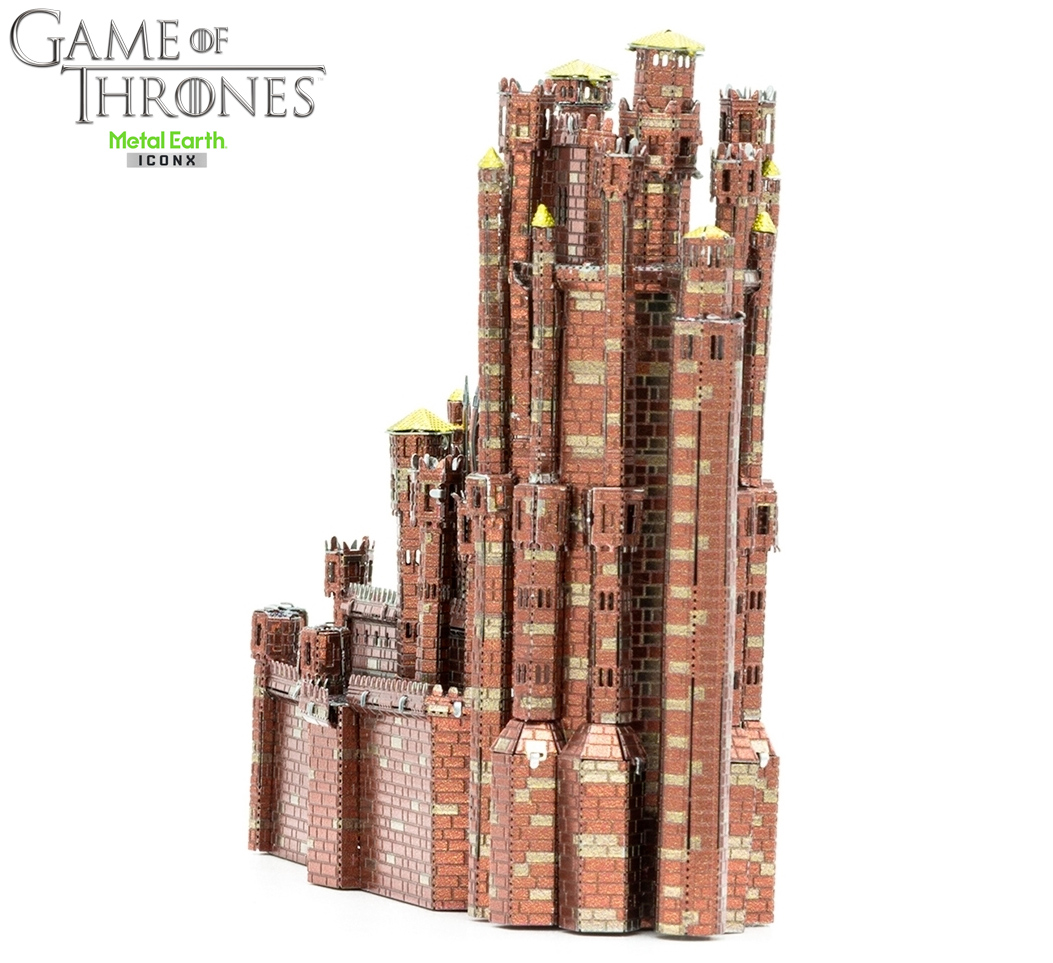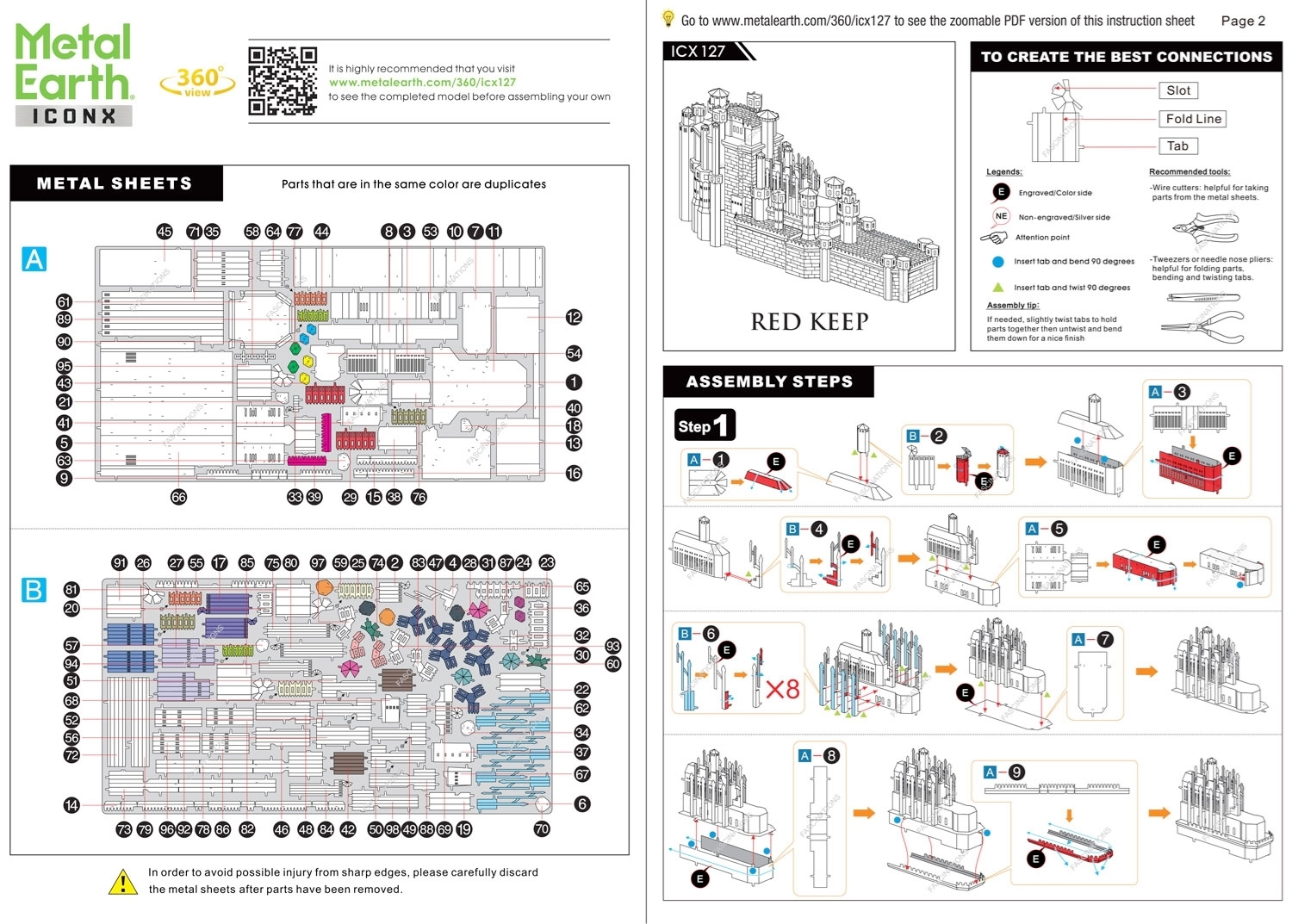 em
Destaques
Kit de Montar
Televisão