Jogo Monopoly BoJack Horseman (Netflix)
Por Dado Ellis em 29 de June de 2018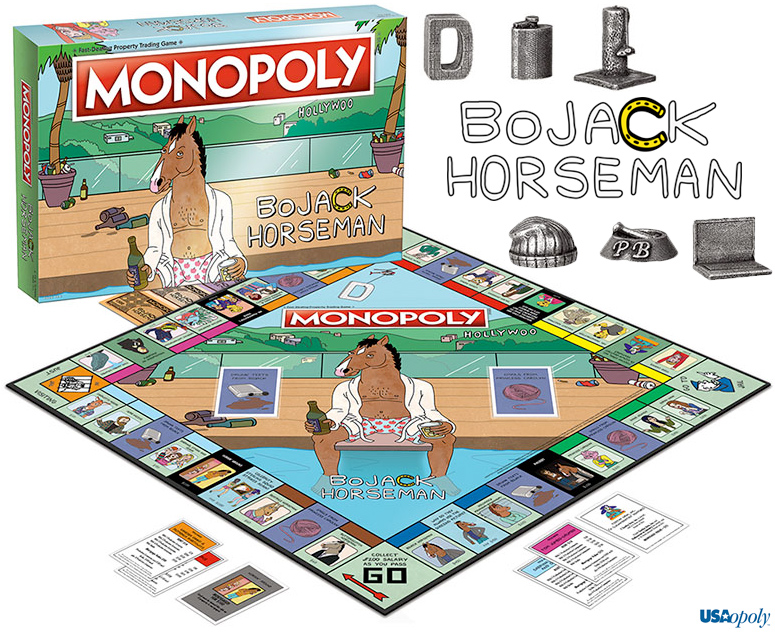 A USAopoly anunciou uma versão temática do clássico jogo de tabuleiro Monopoly baseado na sitcom animada BoJack Horseman, criada por Raphael Bob-Waksberg para o Netflix.
O jogo BoJack Horseman Monopoly Game tem as mesmas regras que todos conhecemos e vem com tabuleiro ilustrado com as personagens da série, "Production Company" no lugar das casas e "Studio" dos hotéis, cartas "Emails from Princess Carolyn" e "Drunk Texts from BoJack", dinheiro customizado e 6 peças tokens colecionáveis: BoJack's flask, The D from the Hollowoo Sign, Todd's Hat, Mr. Peanutbutter's Dog Bowl, Diane's Laptop e Princess Carolyn's Cat Toy.
O jogo de tabuleiro BoJack Horseman Monopoly Game custa US$39,99 na pré-venda da ToyWiz.
Veja também os bonecos BoJack Horseman Pop! e outras versões do jogo Monopoly aqui no Blog de Brinquedo.
Via USAopoly.
Clique abaixo para ver outras fotos.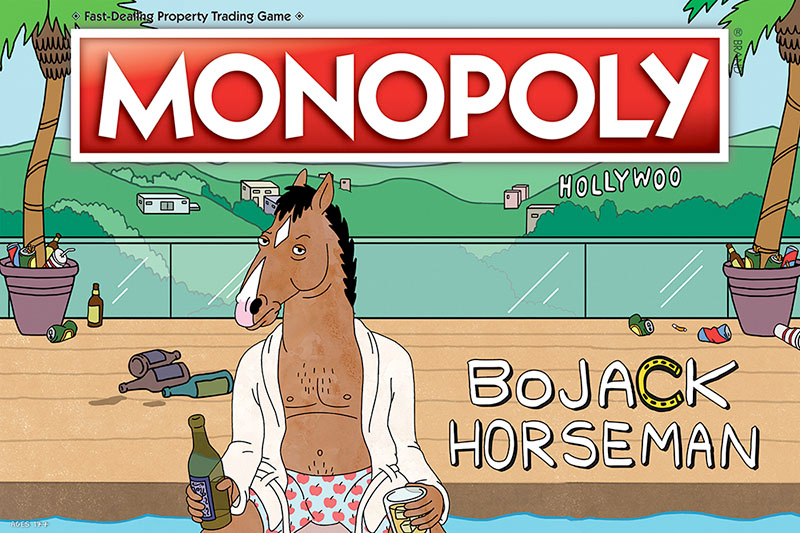 em
Destaques
Jogos
Tabuleiro
Televisão