Bonecos Flexíveis Looney Tunes Bendable Figures
Por Dado Ellis em 30 de November de 2017
A NJ Croce colocou em pré-venda dois set de bonecos flexíveis dobráveis com personagens dos clássicos desenhos animados Looney Tunes da Warner Bros. Animation.
O set Looney Tunes Bendable Figures Set of 6 vem com meia dúzia de bonecos com corpo de arame revestido, incluindo Bugs Bunny (Pernalonga), Elmer Fudd, Sylvester the Cat (Frajola), Tweety (Piu-piu), Wile E. Coyote e Roadrunner (Papa-Léguas) e o set Looney Tunes Bendable Figures Set of 4 vem com Marvin the Martian e Tasmanian Devil, além de outro Piu-piu e outro coelho Pernalonga.
Os sets Looney Tunes Bendable Figures custam US$29,99 e US$32,99 na pré-venda da BigBadToyStore, que aceita encomendas do Brasil.
Veja mais brinquedos do desenho animado Looney Tunes e outros bonecos Bendable aqui no Blog de Brinquedo.
Via NJ Croce.
Clique abaixo para ver outras fotos.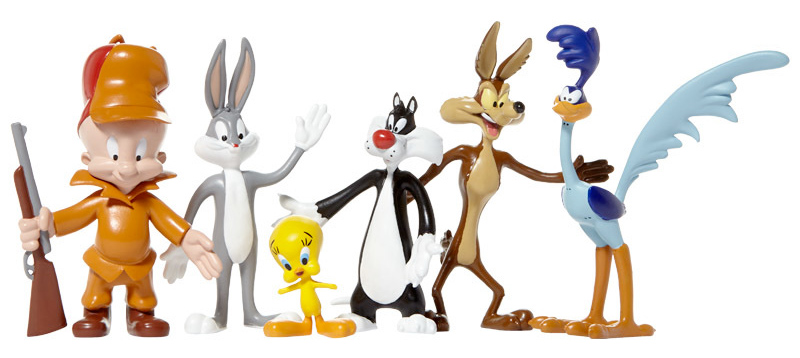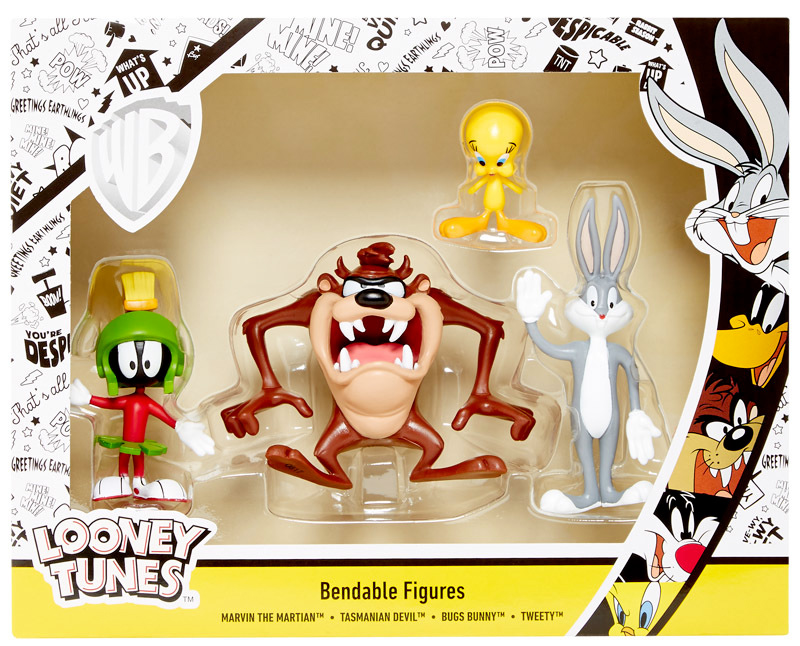 em
Bonecos
Destaques