Set Star Wars Astromech Droids com 6 Robôs em Caixa R2-D2
Por Dado Ellis em 26 de September de 2016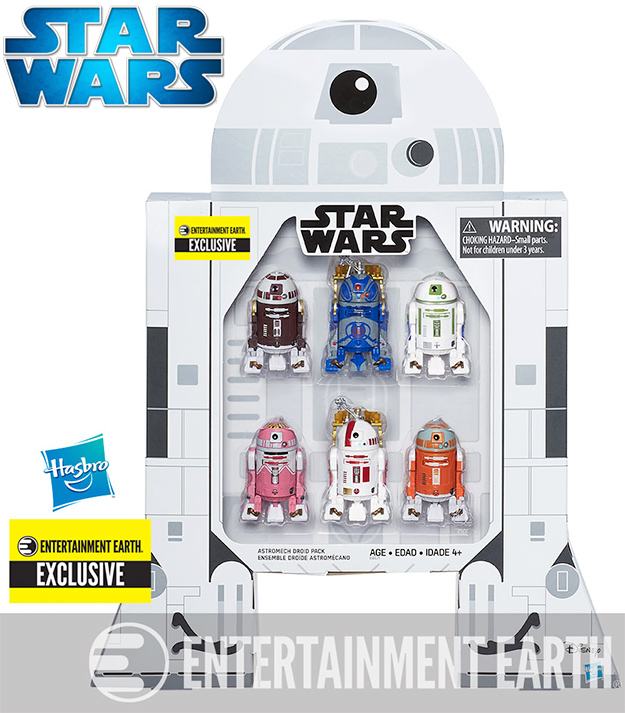 Impossível não desejar muito este novo set de robôs astromech droids que a Hasbro preparou exclusivamente para a Entertainment Earth.
O set Star Wars Astromech Droids The Black Series Action Figures vem com 6 droides da saga estrelar, medindo 9,5 cm (3.75") cada e acondicionados numa caixa incrível com o formato do R2-D2 gigante. Os robôs do set são: Jabba's Bartender com servidor de bebidas, 7 copos e bandeja (visto nas sombras em Retorno de Jedi); R7-F5 cor laranja do episódio "Shadow of Malevolence" da série The Clone Wars; o rosa QT-KT pertencente a Aayla Secura também em The Clone Wars; o marrom R7-D4 de Plo Koon; R2-C2 decorado com tatuagens Black Sun e visto no filme The Clone Wars; por último o R2-A5, visto no filme original de 1977 na cor verde e branco
O set completo Star Wars Astromech Droids The Black Series 3 3/4-Inch Action Figures custa US$79,99 exclusivamente na pré-venda da Entertainment Earth, que aceita encomendas do Brasil.
Veja mais brinquedos de Star Wars aqui no Blog de Brinquedo.
Via EE.
Clique abaixo para ver mais imagens.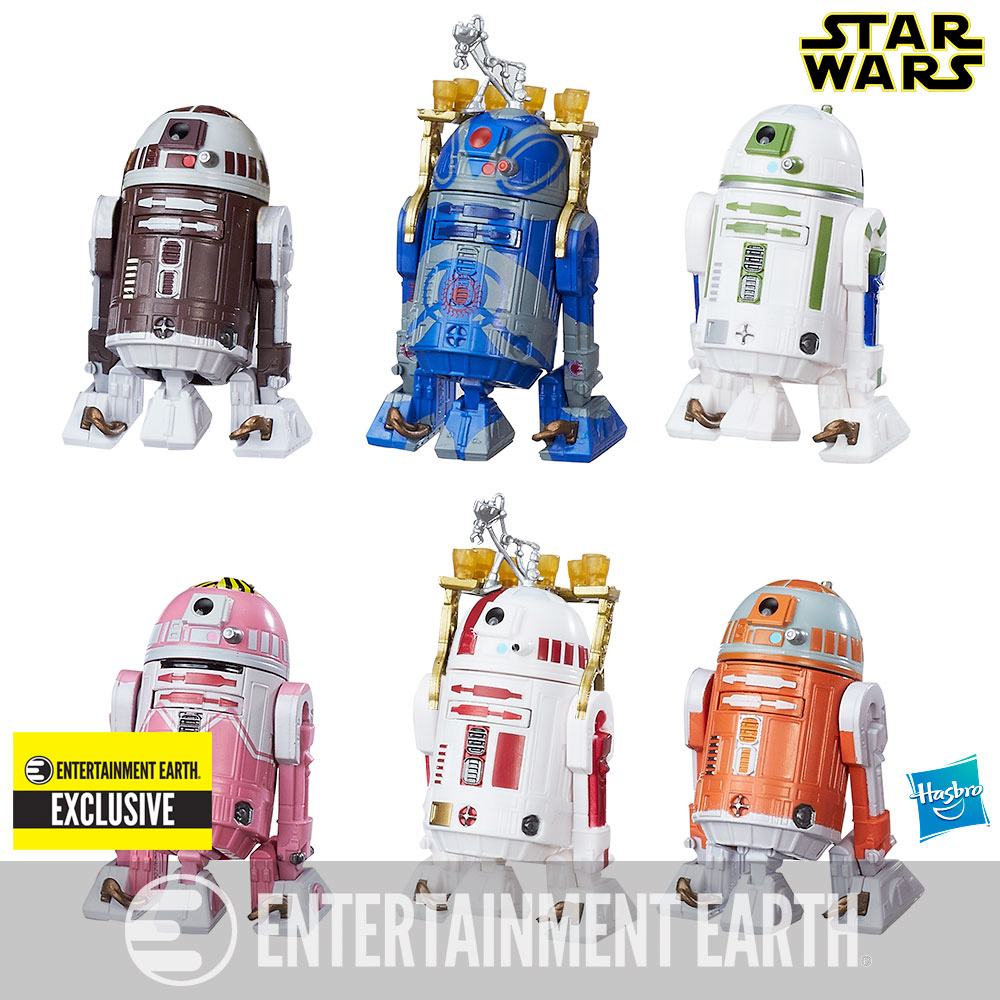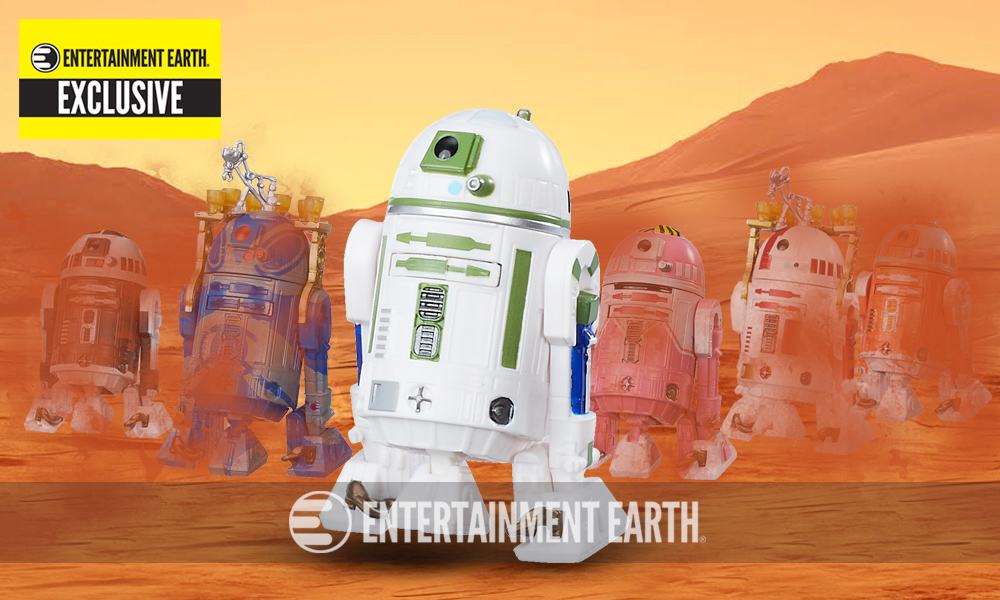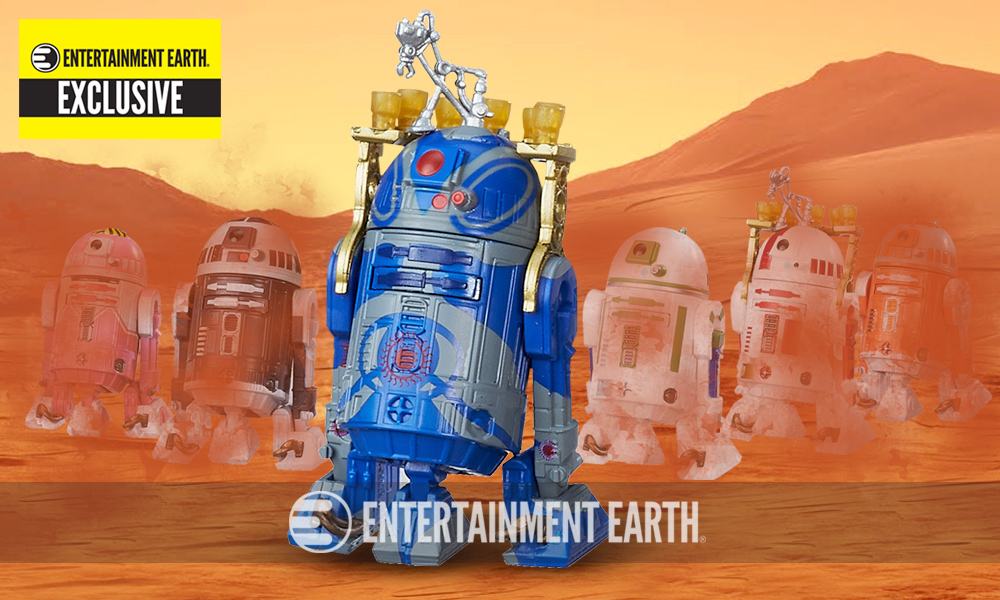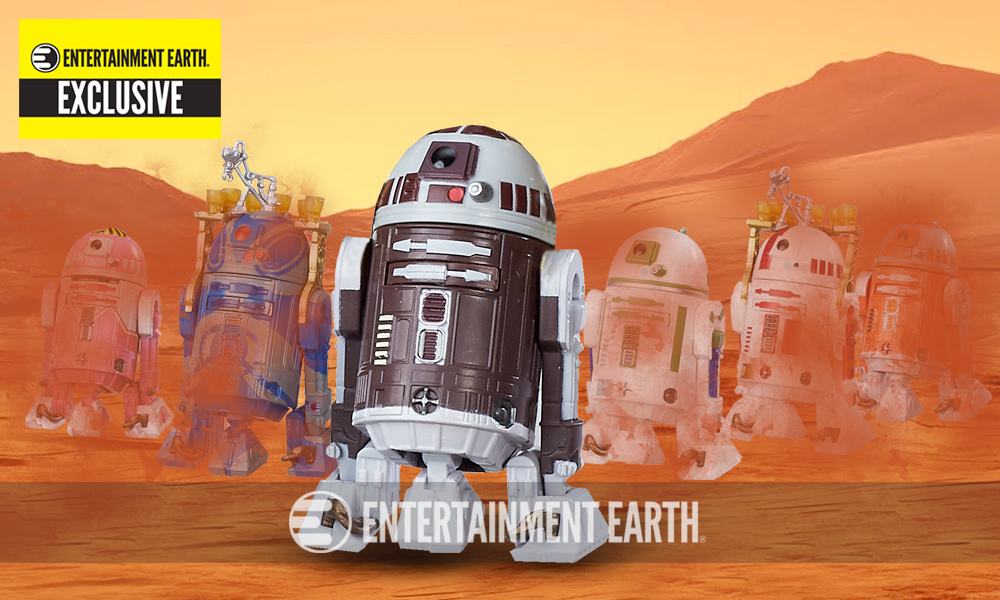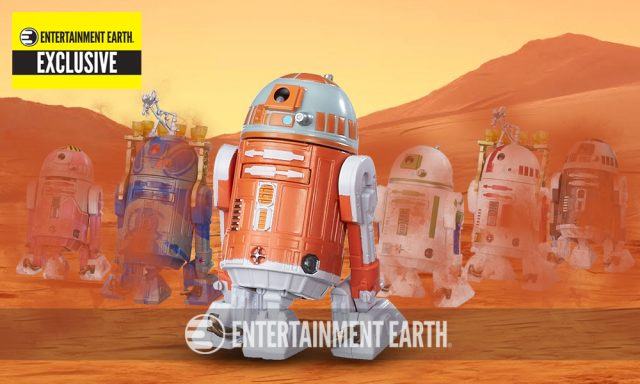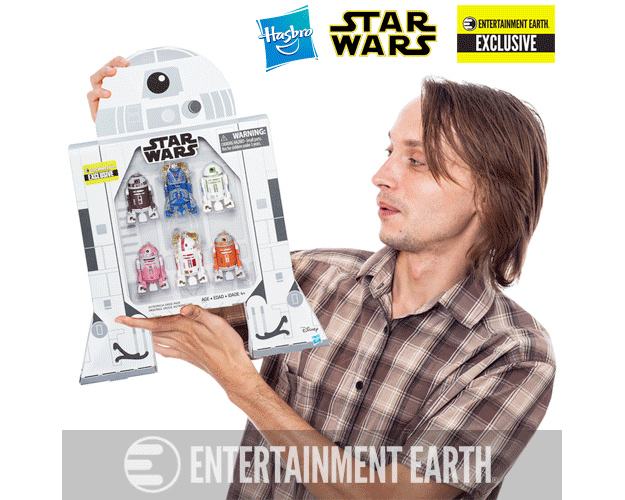 em
Action Figure
Cinema
Robôs
Sci-Fi
Star Wars