Estátua Death Becomes Her – Noiva do Frankenstein Estilo Pin-Up
Por Dado Ellis em 27 de June de 2016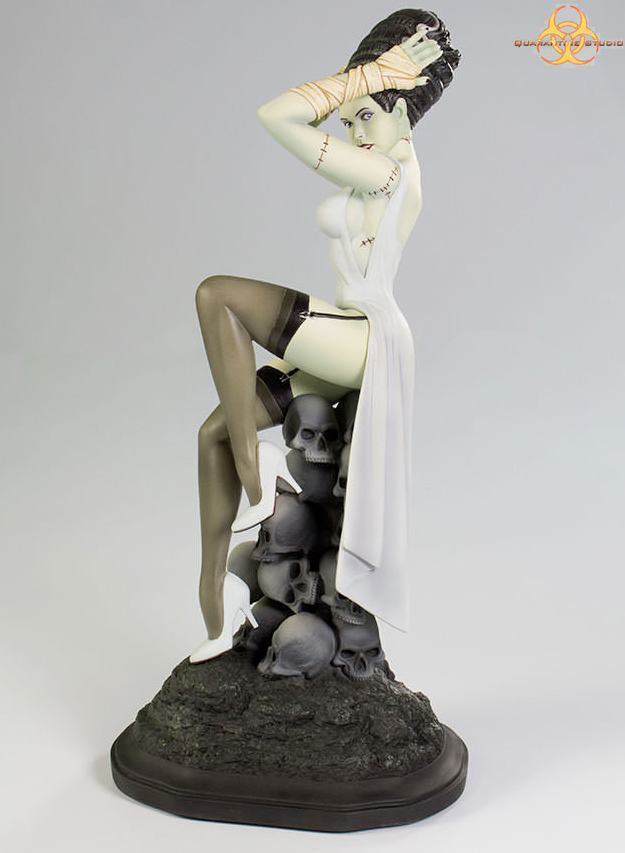 A Quarantine Studio anunciou uma incrível estátua da noiva do clássico filme The Bride of Frankenstein de 1935 em estilo pin-up, inspirada numa ilustração original do artista Ted Hammond.
A Death Becomes Her Statue, em escala 1:6, mede 34 cm de altura e retrata a noiva em pose sensual, sentada em cima de uma pilha de crânios humanos. A estátua foi esculpida por Barsom Manashian e não é licenciada oficialmente pela Universal, por isso (acho) usa o nome Death Becomes Her ao invés de noiva do Frankenstein.
A estátua Death Becomes Her Statue custa US$219,99 na pré-venda da Quarantine Studio Store.
Veja mais brinquedos da franquia Frankenstein aqui no Blog de Brinquedo.
Via Quarantine Studio.
Clique abaixo para ver mais fotos, incluindo a ilustração de Ted Hammond.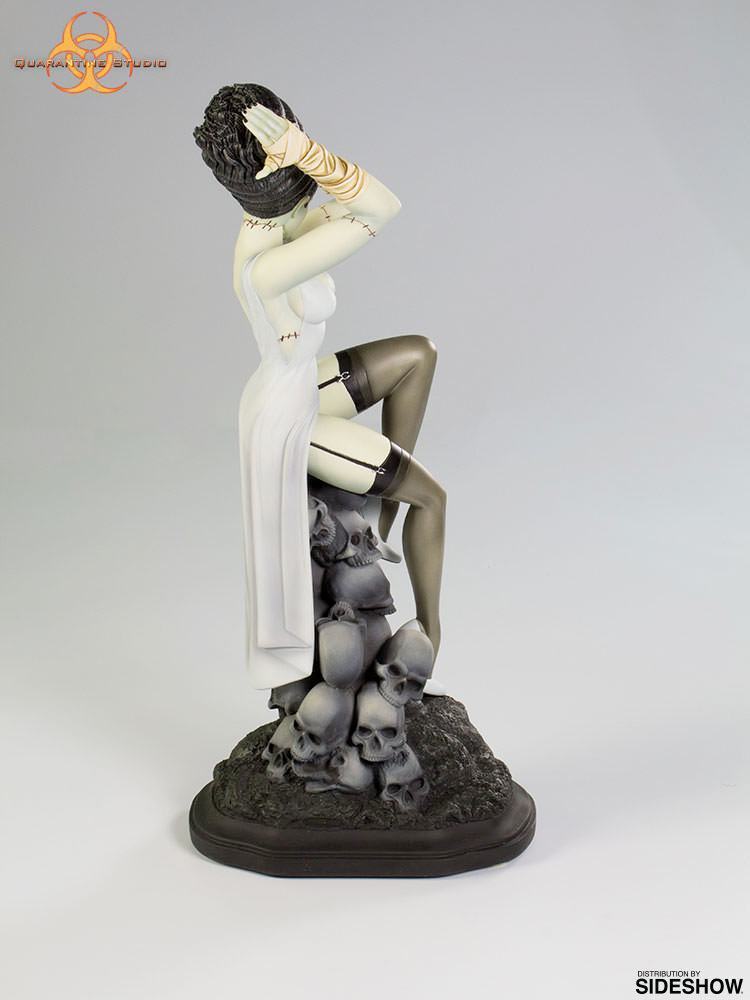 em
Cinema
Destaques
Estátuas e Bustos
Horror