Jack Nicholson como Jack Torrance em O Iluminado – Action Figure The Shining 1:6 (Stephen King)
Por Dado Ellis em 30 de October de 2015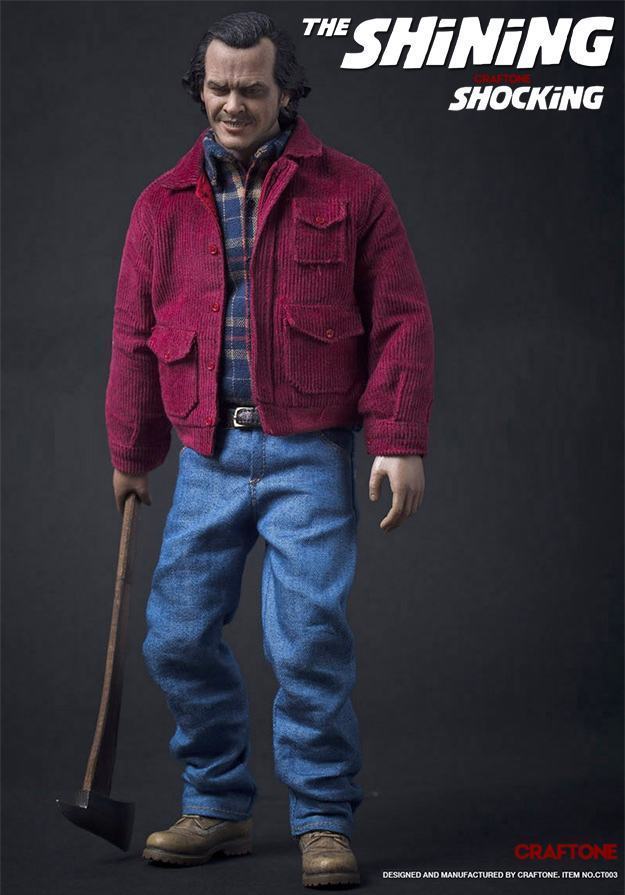 A Craftone anunciou uma action figure 1:6, não autorizada, de Jack Nicholson como Jack Torrance no clássico filme O Iluminado (The Shining), dirigido por Stanley Kubrick em 1980 e baseado no livro The Shining de Stephen King.
O Craftone Shocking Guy 1/6th Collectors Figure mede 30,5 cm de altura, tem diversos pontos de articulação e vem com duas cabeças intercambiáveis com o rosto do ator Jack Nicholson, uma com sorriso sinistro e a outra com uma expressão de maníaco alucinado.
O Craftone Shocking Guy (The Shining) vem com 4 pares de mãos em diferentes posições, está vestido com roupas de tecido, incluindo camisa de flanela, casaco de veludo vinho e jeans iguais ao filme. Como acessório um machado em escala 1:6.
A action figure Jack Torrance The Shining Craftone Shocking Guy custa US$199,99 na pré-venda da Amok Time.
Veja mais brinquedos de Stephen King aqui no Blog de Brinquedo, incluindo o Relógio Cuco O Iluminado e a action figure Jack Torrance The Screaming.
Via Amok Time.
Clique abaixo para ver mais fotos.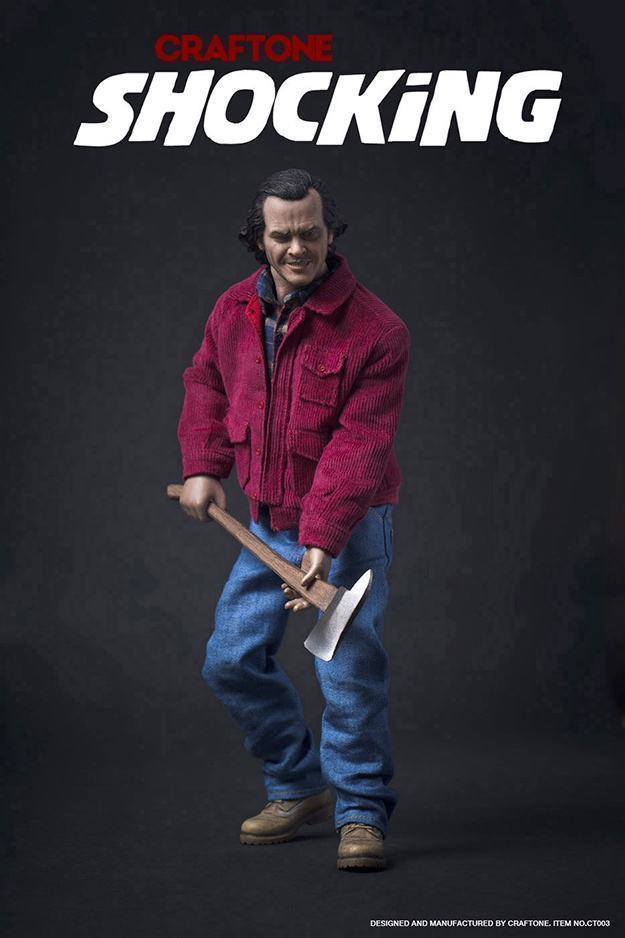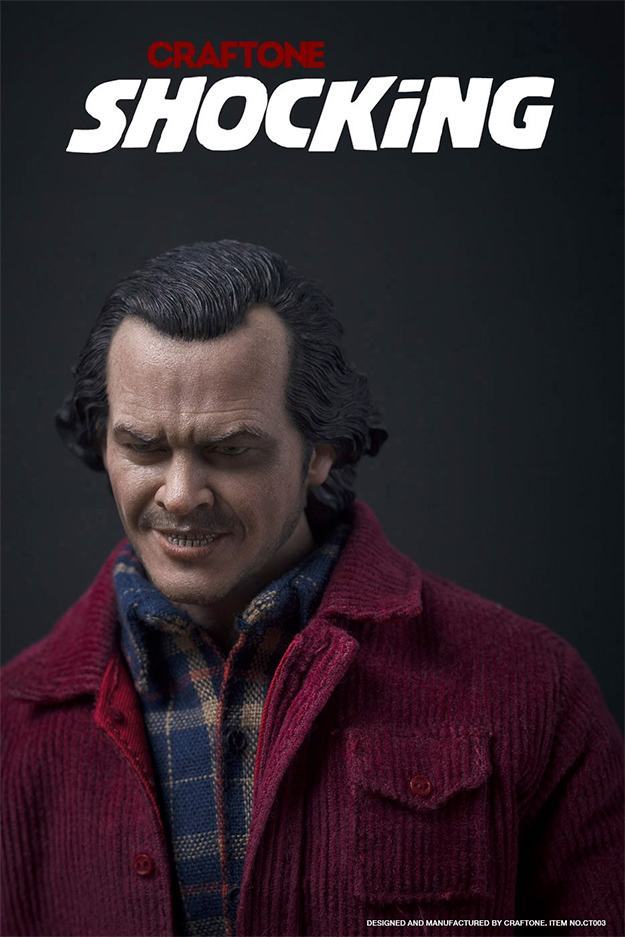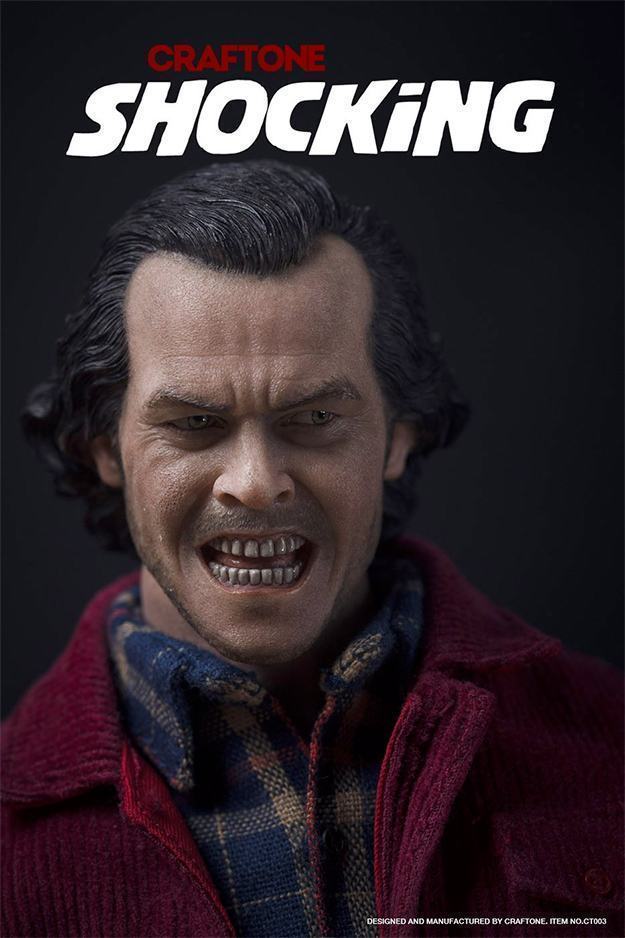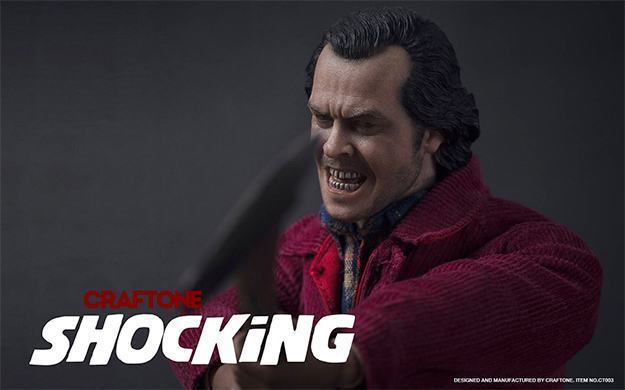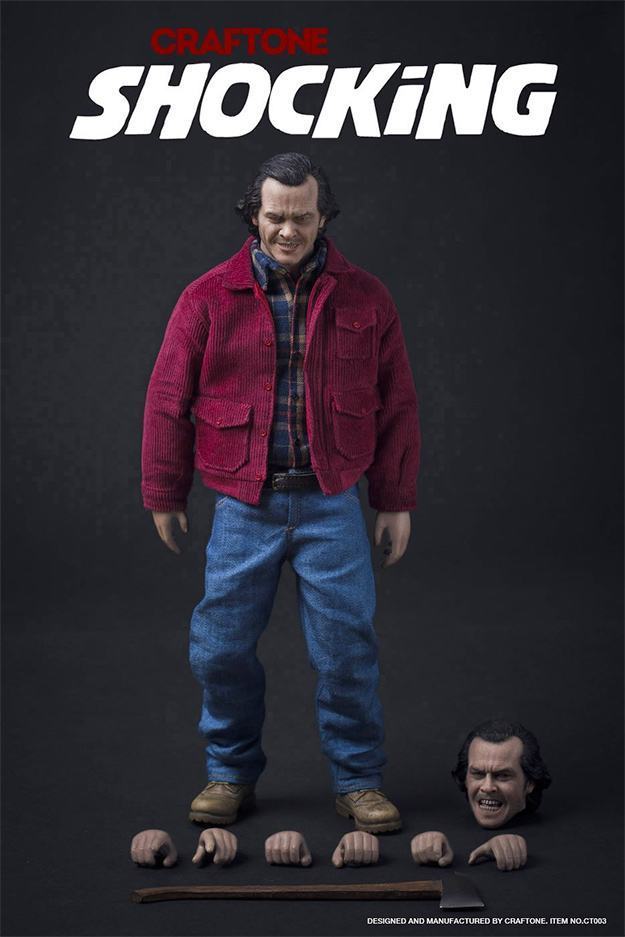 em
Action Figure
Cinema
Destaques
Horror