Bonecos Bobble Heads The Rolling Stones (Dia do Rock)
Por Dado Ellis em 13 de July de 2015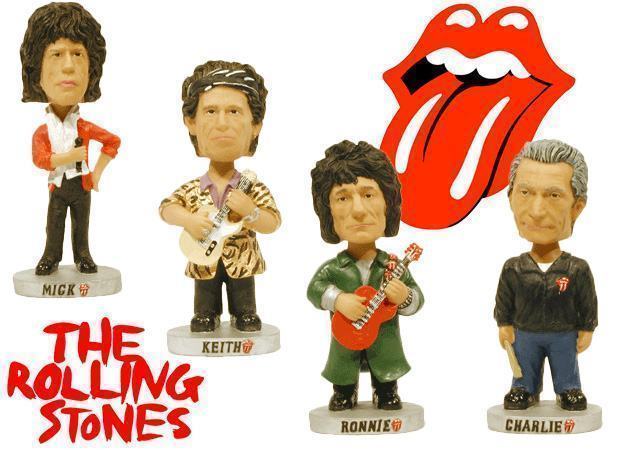 No Dia Mundial do Rock não pode faltar uma banda que é praticamente um sinônimo do Rock 'N' Roll: The Rolling Stones.
O set The Rolling Stones Bobbleheads tem quatro bonecos dos integrantes da banda britânica transformados em bobble heads com molas no lugar dos pescoços para balançarem as cabeças ao som de rock: Mick Jagger, Keith Richards, Charlie Watts e Ronnie Wood. Os bonecos foram lançados no final dos anos 90 e são extremamente raros hoje em dia.
O set completo The Rolling Stones Bobbleheads custa CA$375 no site de classificados canadense Kijiji.
Veja mais brinquedos do Rock aqui no Blog de Brinquedo, incluindo outros brinquedos da banda The Rolling Stones.
Via Music House Shop.
em
Bobble-Head
Bonecos
Destaques
Música