Maquete Game of Thrones: Castelo de Winterfell da Casa Stark
Por Dado Ellis em 26 de June de 2015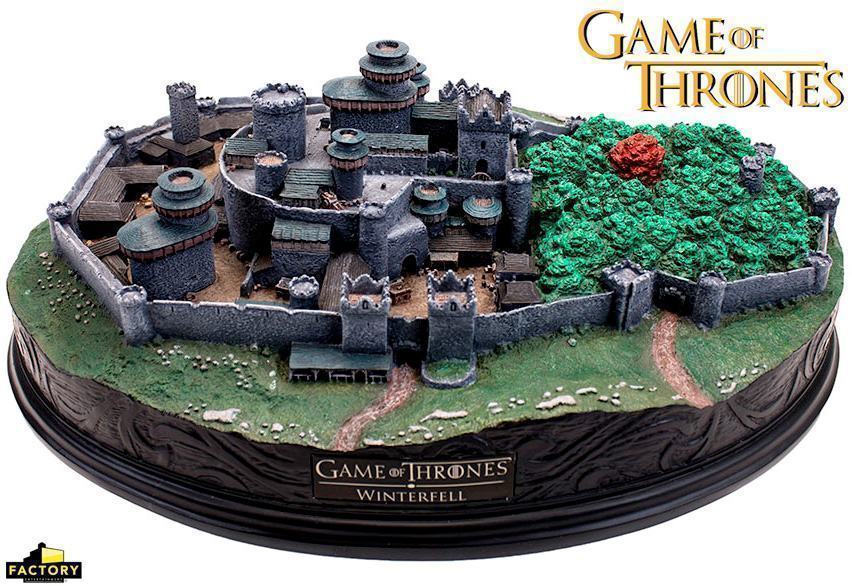 A Factory Entertainment iniciou um projeto para empobrecer os fãs de Game of Thrones com maquetes de locações icônicas da série da HBO, começado com os partidários da Casa Stark!
A Winterfell Game of Thrones Desktop Statue replica em detalhes o ancestral castelo habitado pelos Stark e construído há mais de 8.000 anos com a ajuda de gigantes, incluindo o Castelo Interno, com a Grande Fortaleza e o Grande Salão, a Torre Quebrada, os estábulos e o milenar Bosque Sagrado com uma árvore Represeiro no centro.
A maquete Winterfell Desktop foi esculpida por Kyle Millard com ajuda de designers que pesquisaram exaustivamente cada quadro de filme onde o castelo aparece na série, fotografias das locações no mundo real, desenhos de conceito e planos arquitetônicos num trabalho meticuloso que durou 1.000 horas até o produto final.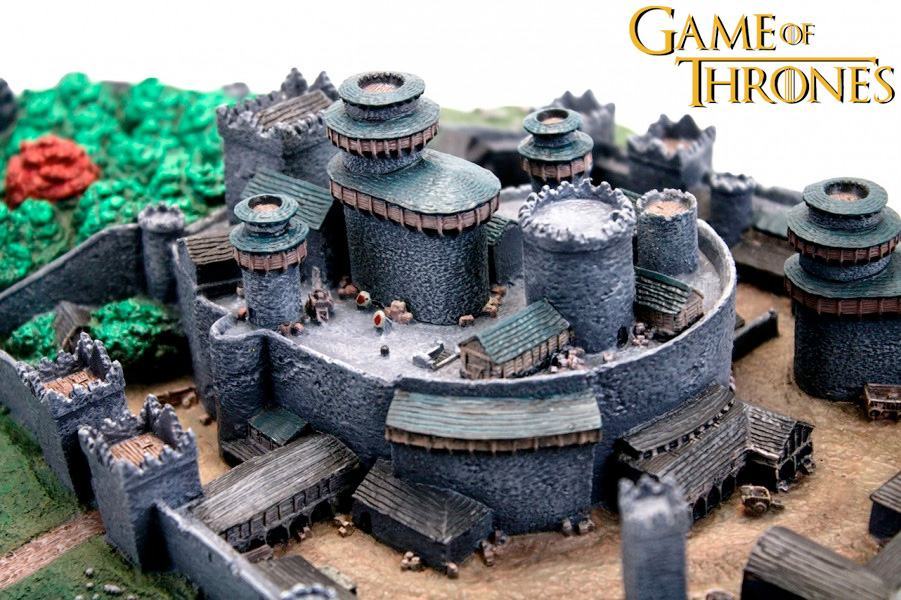 A Winterfell Game of Thrones Desktop Statue é feita de resina "heavyweight holystone", mede 25,4cm x 35,5cm x 12,7cm e pesa 1,36 Kg. O castelo de Winterfell tem edição limitada em 1.500 peças numeradas e vem numa caixa de apresentação com certificado de autenticidade.
A maquete Winterfell Game of Thrones Desktop Statue custa US$299,99 na pré-venda da Entertainment Earth, que aceita encomendas do Brasil.
Veja mais brinquedos de Game of Thrones aqui no Blog de Brinquedo.
Clique abaixo para ver mais fotos e um teaser da próxima maquete da coleção.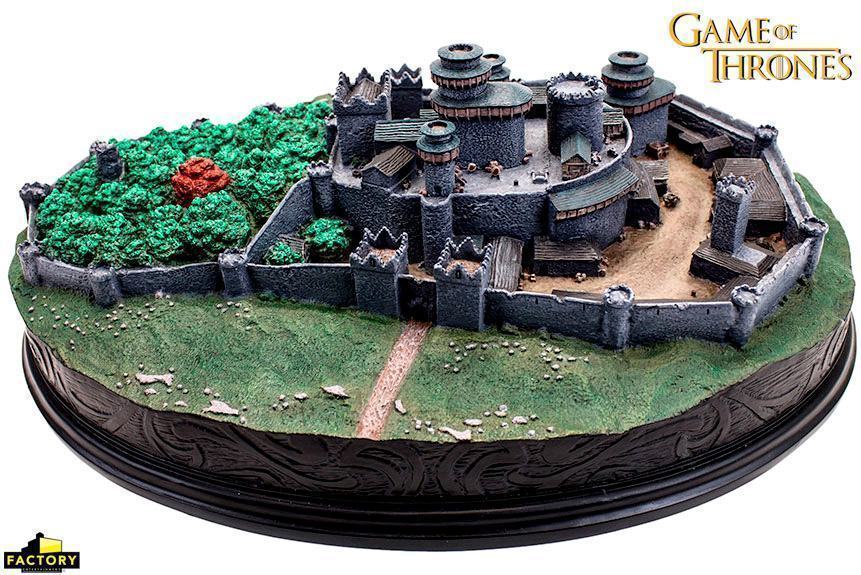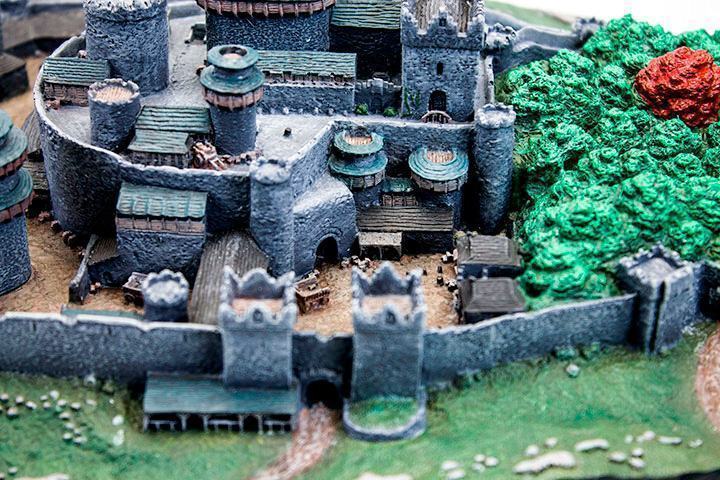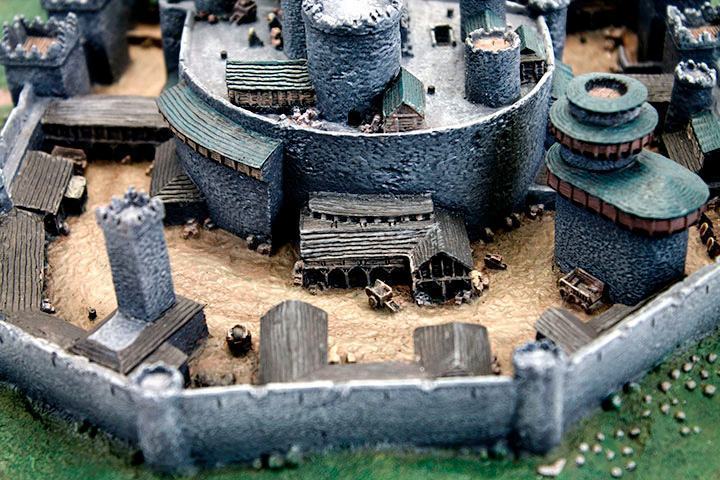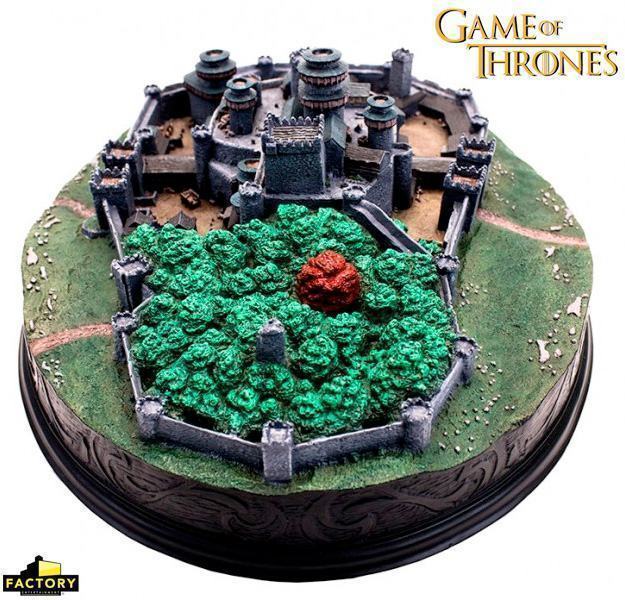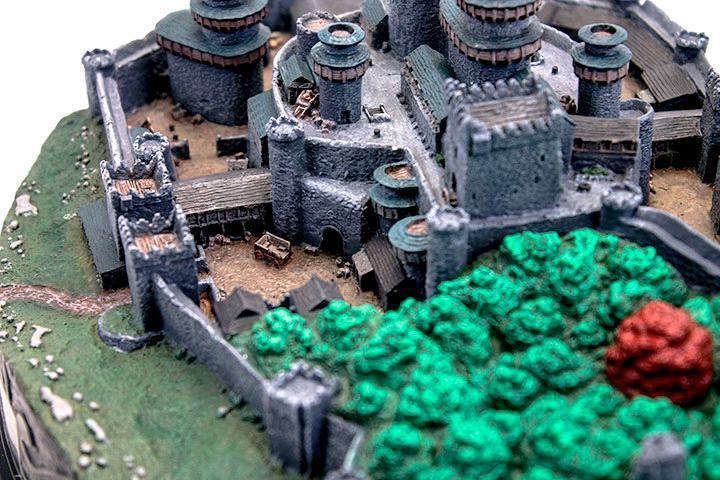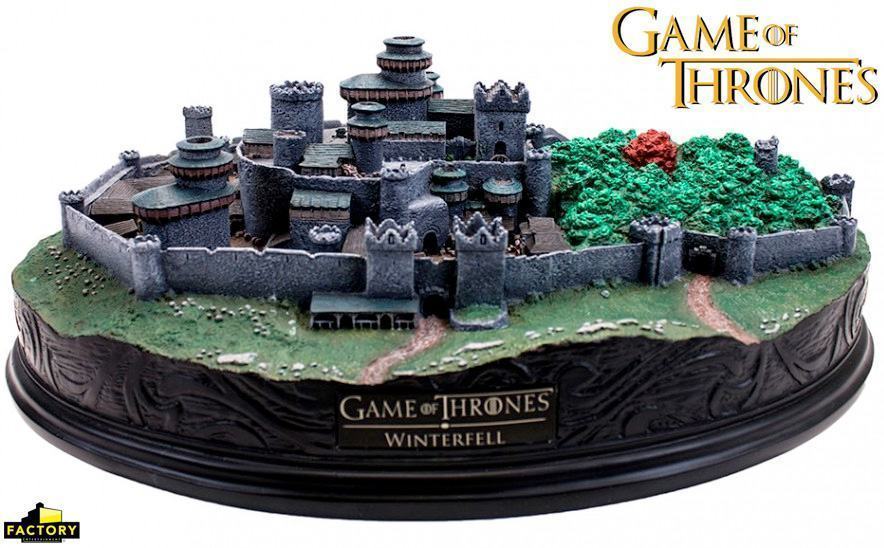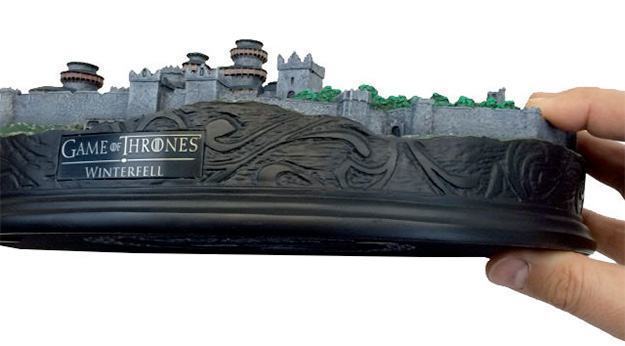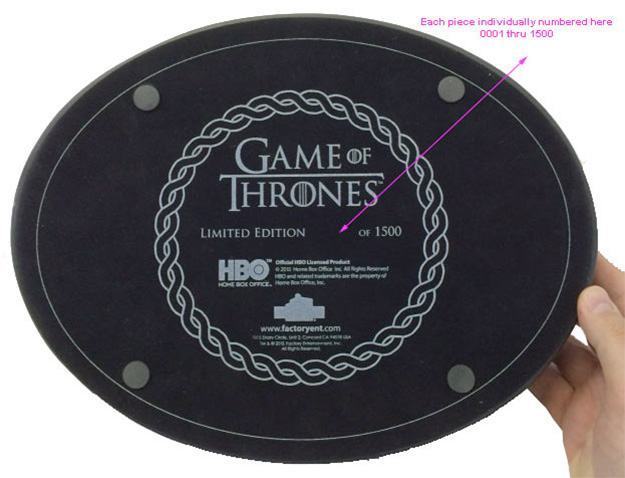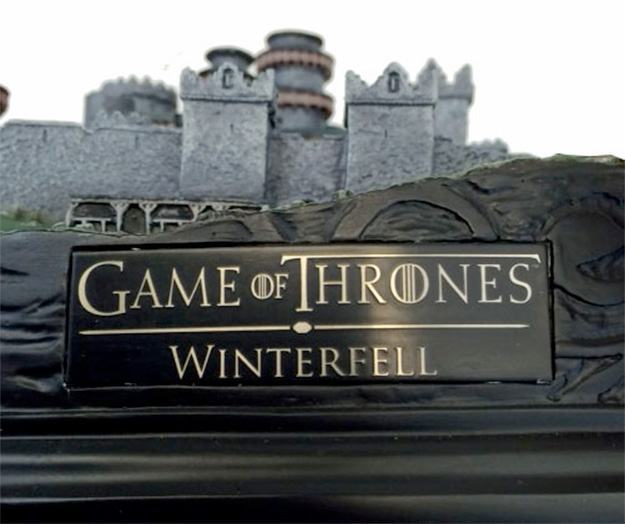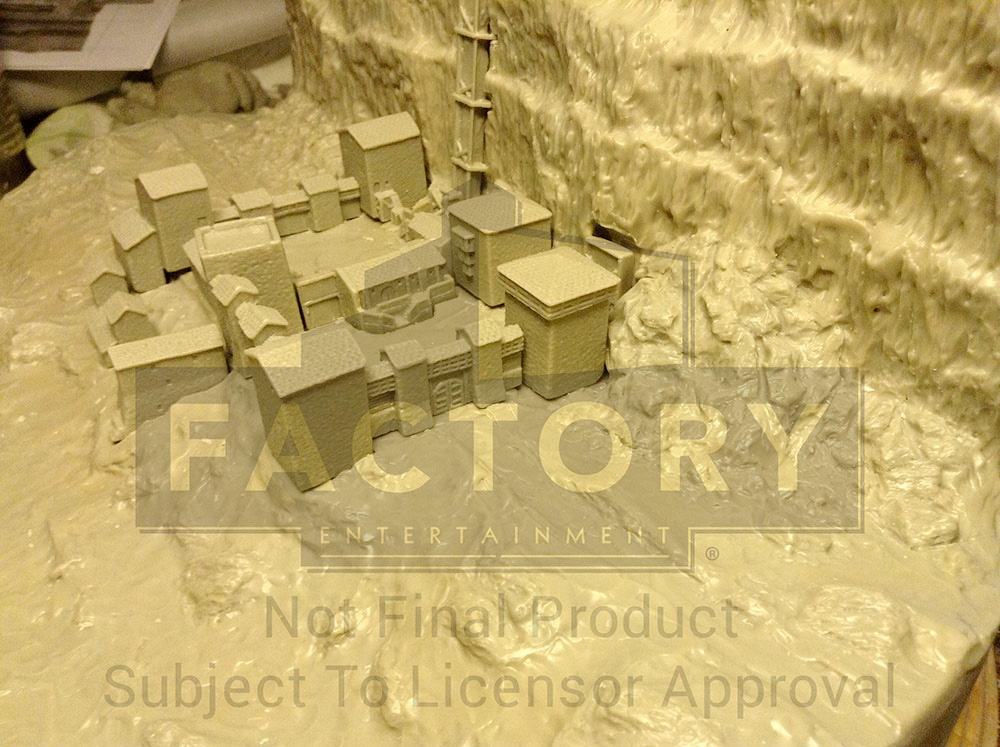 em
Destaques
Estátuas e Bustos
Televisão