Mansão Assombrada da Família Munster
Por Dado Ellis em 12 de March de 2014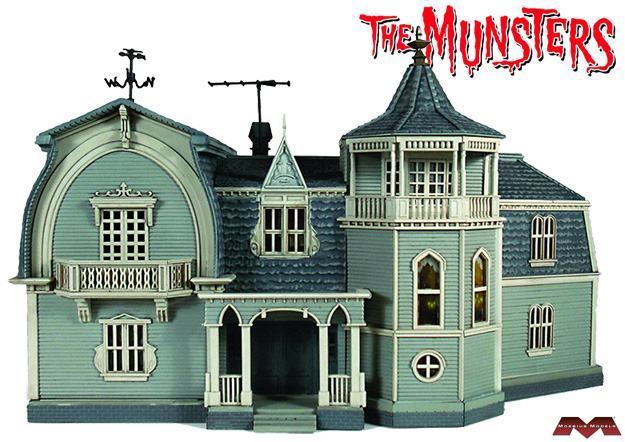 A Moebius Models anunciou um modelo da mansão assombrada da família Munster, protagonistas da clássica série de televisão The Munsters, uma versão suburbana da Família Adams, produzida pelo Universal Studios nos anos 60.
A Munsters House Finished Model Kit é uma versão pré-montada e pré-pintada do kit plástico da casa estilo vitoriano localizada no endereço fictício 1313 Mockingbird Lane, em escala HO (1/87). A casa foi construída originalmente em 1946, no quintal da Universal Studios, para o filme So Goes My Love e posteriormente reconstruída para a série da CBS no anos 60.
O modelo Munsters House Finished Model Kit custa £99,99 na pré-venda da Forbidden Planet, que aceita encomendas do Brasil.
Veja outros brinquedos da série The Munsters aqui no Blog de Brinquedo.
Via Forbidden Planet.
em
Destaques
Horror
Kit de Montar
Televisão