Estátuas The Sandman: Overture de Neil Gaiman
Por Dado Ellis em 20 de March de 2014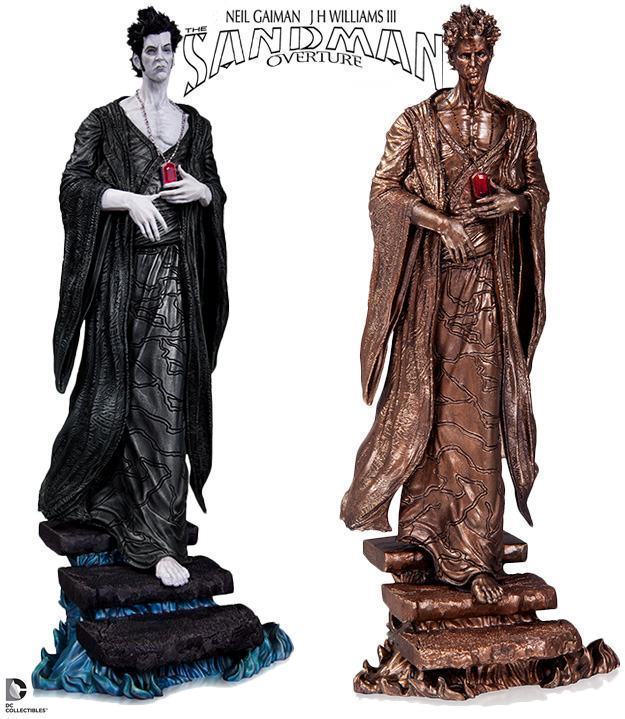 A DC Collectibles anunciou duas estátuas incríveis de Morpheus, o senhor dos sonhos, da nova minissérie em quadrinhos The Sandman: Overture, uma prequela da graphic novel Prelúdios e Noturnos, escrita por Neil Gaiman com arte de JH Williams III.
O The Sandman Overture Statue foi esculpido por Dave Cortes inspirado pelos desenhos de JH Williams III retratando Morpheus com roupas pretas, colar com a pedra rubi dos sonhos e descendo uma escada. A estátua mede 28,5 cm de altura e está disponível também na exclusiva versão Limited Edition Patina Statue, estilo bronze, com edição limitada em 100 peças, acompanhadas de certificado de autenticidade assinado por Neil Gaiman.
A estátua The Sandman Overture Statue custa US$124,99 na pré-venda da BigBadToyStore e a versão Limited Edition Patina Statue custa US$249,99.
Veja mais brinquedos das histórias em quadrinhos do Sandman aqui no Blog de Brinquedo.
Via Bloody Disgusting.
Clique abaixo para ver fotos individuais.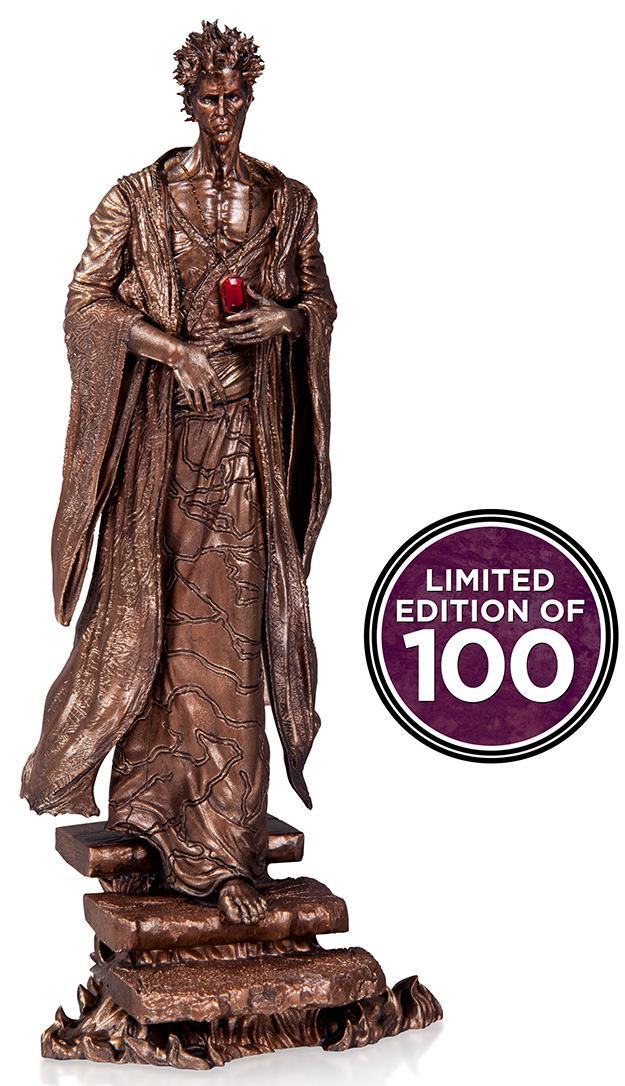 emUncategorized
Warning
: mysqli_query(): (HY000/1021): Disk full (/tmpMysql/#sql_597c_2.MAI); waiting for someone to free some space... (errno: 28 "No space left on device") in
/home/blogdebrinquedo/www/wp-includes/wp-db.php
on line
1924