Estátua Gentle Giant de Scarlett Johansson como Viúva Negra
Por Dado Ellis em 18 de November de 2013
A Gentle Giant anunciou uma estátua da atriz Scarlett Johansson como Natasha Romanoff, a super-espiã soviética que virou a heroína Viúva Negra.
A Black Widow The Winter Soldier Statue retrata a Viúva Negra do próximo filme da Marvel Studios, o blockbuster Capitão América 2: O Soldado Invernal feita de resina de alta qualidade com 45,7 cm (18") de altura e armada até os dentes. A figura foi esculpida usando arquivos de scan digital da atriz Scarlett Johansson e cada peça é pintada individualmente à mão.
A estátua Black Widow The Winter Soldier Statue custa US$399 na pré-venda da Gentle Giant Store.
Veja mais brinquedos da Black Widow e do Capitão América aqui no Blog de Brinquedo.
Via ToyHaven.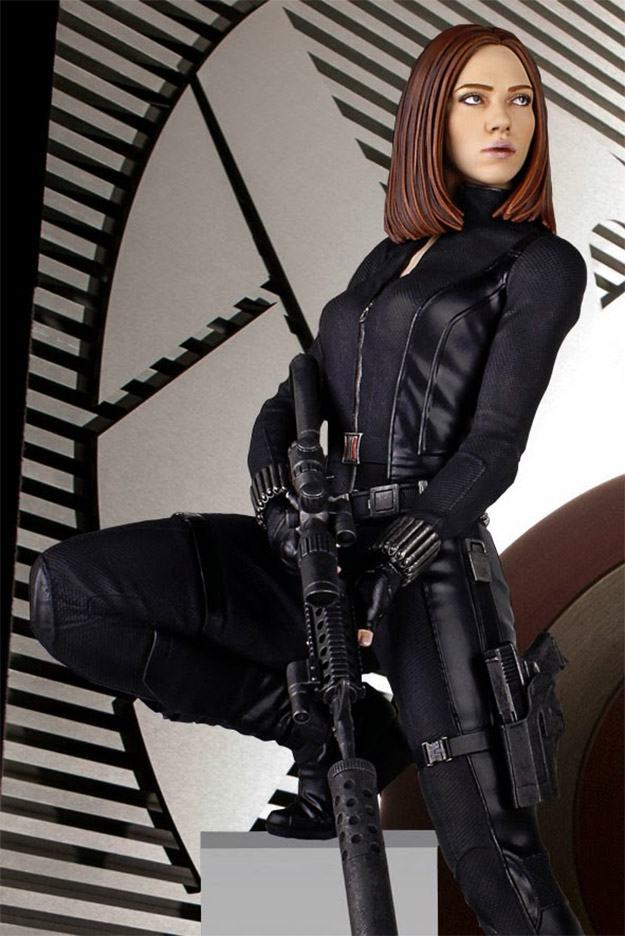 em
Cinema
Destaques
Estátuas e Bustos