May the 4th Be with You: Estátua General Grievous ArtFX+
Por Dado Ellis em 4 de May de 2013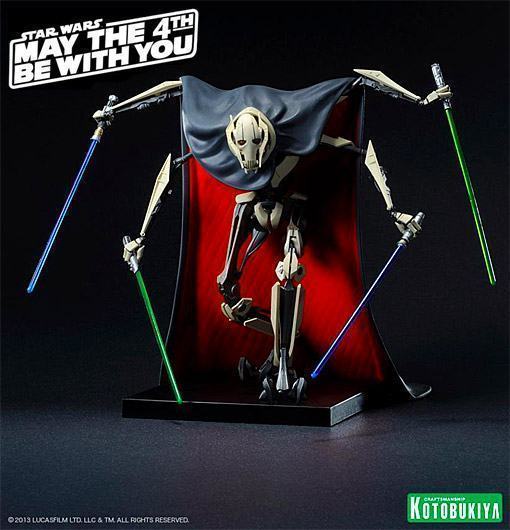 Ficou incrível o novo Supremo Comandante General Grievous, parte da linha ArtFX Statue da companhia japonesa Kotobukiya com estátuas parcialmente desmontadas em peças de encaixe simples tipo snap-fit.
A estátua General Grievous ArtFX+ Statue captura o líder dos droides Separatistas em pose de ataque e esculpido com riqueza de detalhes. É possível colocar o General com 2 ou 4 braços, segurando até quatro sabres de luz, e com ou sem a imponente capa. A estátua em escala 1:10, mede 16,5 cm (6.5") e vem com imãs nos pés para ser afixado na base de metal
A estátua General Grievous ArtFX+ Statue deve entrar em pré-venda em breve nos EUA com a entrega prevista para novembro de 2013.
Hoje é o Star Wars Day, dia de celebrar a cultura de Star Wars e assistir novamente os filmes da maior saga estrelar do planeta ou conferir os mais de 450 brinquedos de Star Wars que já postamos aqui no Blog de Brinquedo.
O dia 4 de maio foi escolhido como Dia de Star Wars devido a uma brincadeira fonética com as frases em inglês: "May the 4th be with you" e "May the Force be with you" (Que a Força esteja com você).
Via RebelScum.
Clique abaixo para ver mais fotos.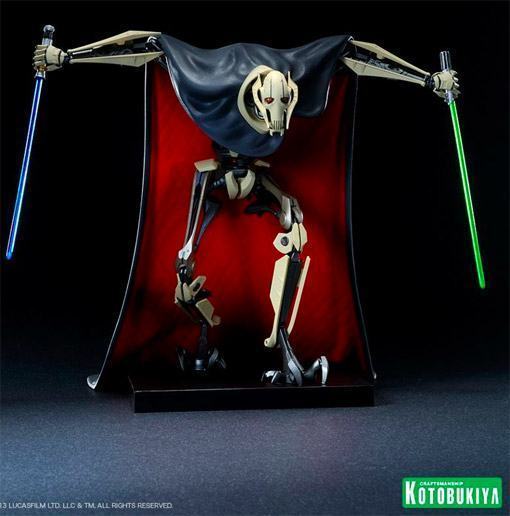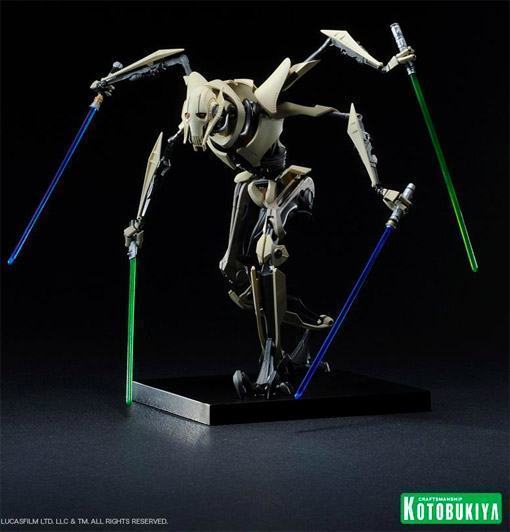 em
Estátuas e Bustos
Star Wars