Lancheira de Lata Trono de Ferro – Iron Throne Lunch Box (Game of Thrones)
Por Dado Ellis em 23 de May de 2013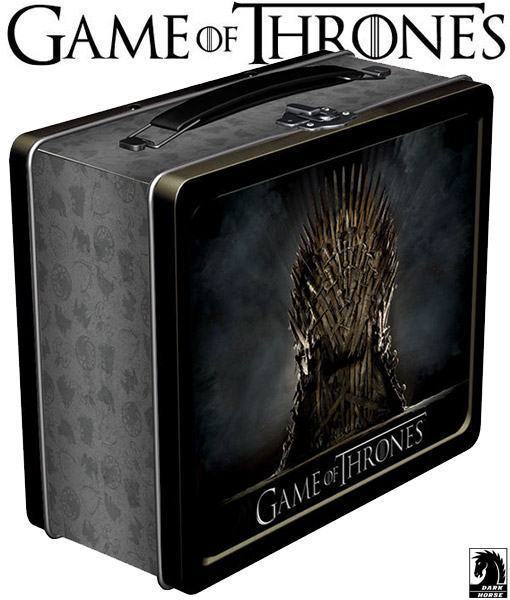 Diz a lenda que o Trono de Ferro foi construído por Aegon I Targaryen, o Conquistador, com as espadas fundidas de seus inimigos. Supostamente, foram utilizadas mil lâminas, aquecidas pelo fogo do dragão Balerion.
A lancheira de lata Iron Throne – Game of Thrones Lunch Box é decorada com fotos do famoso e cobiçado Trono de Ferro, além do logo da série Guerra dos Tronos e dos símbolos das Casas Nobres de Westeros, como Starks, Targaryans e Lannisters nas laterais. A lancheira é feita pela Dark Horse e licenciada oficialmente pela HBO.
A lancheira de lata Iron Throne Lunch Box custa US$14,99 na pré-venda da Entertainment Earth, que aceita encomendas do Brasil.
Veja também a Game Of Thrones Lunchbox entre muitas outras Lancheiras e muitos brinquedos de Game of Thrones aqui no Blog de Brinquedo.
Via Dark Horse.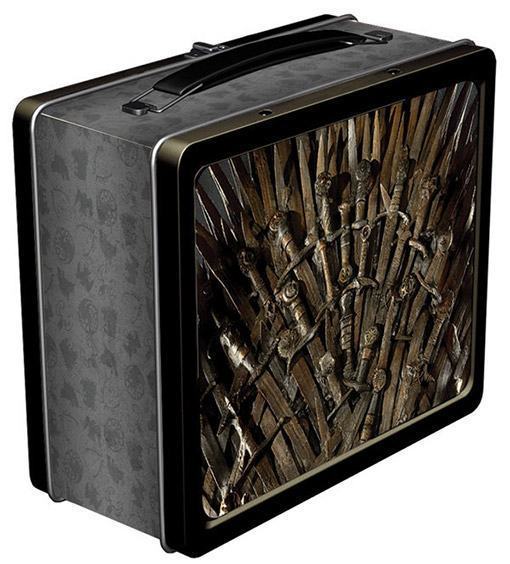 em
Cozinha
Lancheiras
Televisão