Bazinga: Elenco de The Big Bang Theory vestido de Star Trek!
Por Nick Ellis em 11 de April de 2013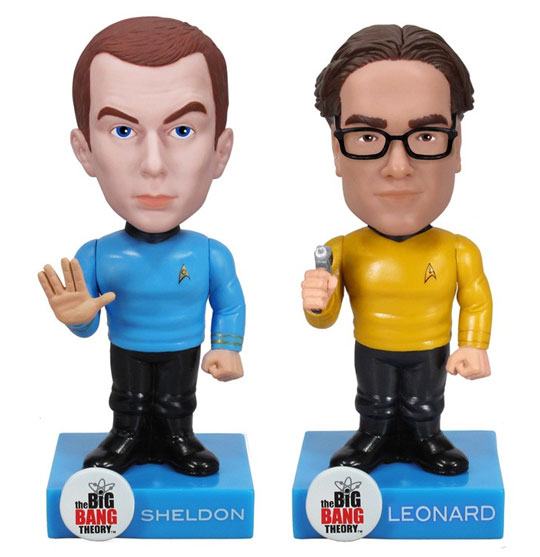 A Funko apresenta uma novidade que vai agradar em cheio aos fãs de The Big Bang Theory e da série clássica Star Trek. Os novos bonecos bobble-heads da Funko trazem Sheldon Cooper, Leonard Hofstadter, Raj Koothrappali e Howard Wolowitz vestidos com o uniforme dos personagens principais da série clássica.
Os bobble-heads "The Star Trek Big Bang Theory" vão ser lançados em maio, e contam com um detalhe especial, um em cada 36 bonecos produzidos terão uniformes metálicos. Nas palavras da Funko: "Bazinga me up, Scotty!"
Via Toys Are Evil.
em
Bobble-Head
Star Trek