The Game of Thrones: Bonecos Funko Pop! em Estilo Fofo: Tyrion, Daenerys, Ned Stark e Outros!
Por Dado Ellis em 9 de September de 2012
A Funko acertou em cheio quando criou a fofíssima linha Pop! com mini bobble heads de vinil em estilo bebê "urban vinyl", que são lindo e baratos, além de englobarem os mais diversos segmentos da cultura pop, da televisão ao cinema, passando por quadrinhos e música. Agora eles acertam novamente com uma incrível coleção da série/livro Game of Thrones.
A Game of Thrones Pop! Vinyl Figures – Series 1 é formada de 6 mini bonecos representando personagens importantes da série/livro A Guerra dos Tronos. O difícil mesmo vai ser escolher qual o mais legal entre o anão Tyrion Lannister Pop!, a princesa Daenerys Targaryen Pop! e o dothraki Khal Drogo Pop!, além da Mão do Rei o honrado Ned Stark Pop!, o temido cão de caça The Hound Pop! e representando o lado mágico da história um White Walker Pop!. Os bonecos de vinil medem aproximadamente 9,5 cm (3,75") de altura.
Cada mini boneco da coleção Game of Thrones Pop! custa só US$9,99 na pré-venda da Entertainment Earth, que aceita encomendas do Brasil e cobra US$33,95 de frete para compras de até 55 dólares (não esqueça do imposto).
Veja mais brinquedos de Game of Thrones e outras figuras Funko Pop!aqui no Blog de Brinquedo
Via Game Of Thrones BR (dica do @HQPB_JP no Twitter).Via Game Of Thrones BR.
Clique abaixo para ver imagens individuais.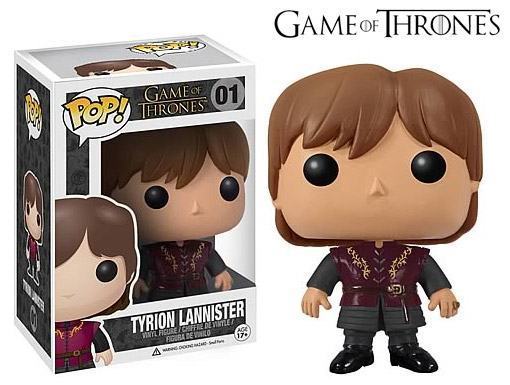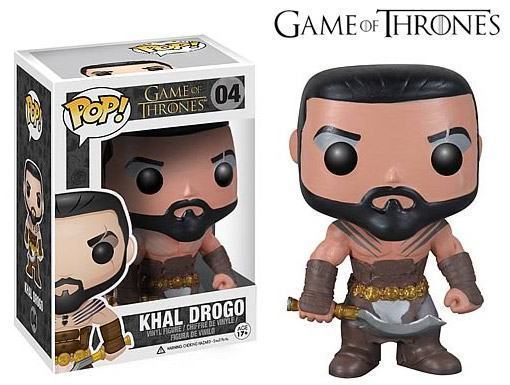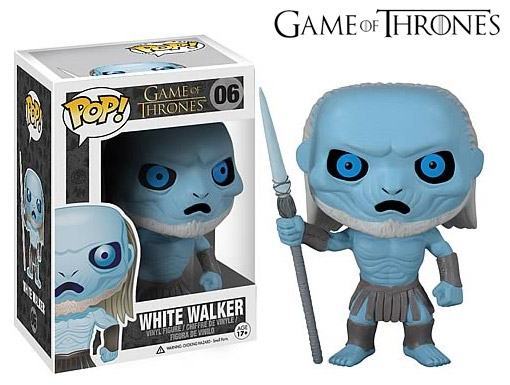 em
Bonecos
Televisão