Estátua de Tyrion Lanister – Game of Thrones
Por Dado Ellis em 18 de August de 2012
Uma das personagens favoritas da maioria dos espectadores da série Game of Thrones é sem dúvida o anão Tyrion Lanister e foi isso que os produtores e roteiristas David Benioff e D. B. Weiss disseram para a Dark Horse, quando indagados qual personagem da segunda temporada merecia uma estátua.
A estátua Tyrion Lannister Game of Thrones Statue mede 25,4 cm (10") de altura e tem as feições do ator Peter Dinklage, que interpreta com maestria a fantástica personagem criada por George R.R. Martin.
Para ter um resultado bem realista a estátua Tyrion Lannister Game of Thrones Statue foi esculpida baseada em fotografias tiradas especialmente para este fim durante a épica cena da Batalha de Blackwater no final da segunda temporada.
O Tyrion Lannister Game of Thrones Statue tem edição limitada e custa US$159,99 na pré-venda da BigBadToyStore, que aceita encomendas do Brasil.
Veja outros brinquedos da série tv/livro A Guerra dos Tronos aqui no Blog de Brinquedo.
Via BigBadToyStore.
Clique abaixo para ver mais fotos.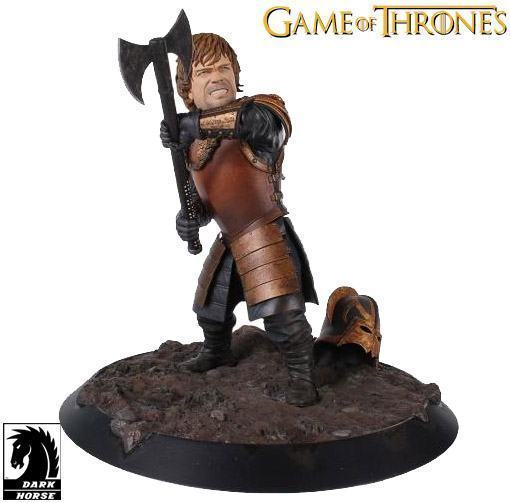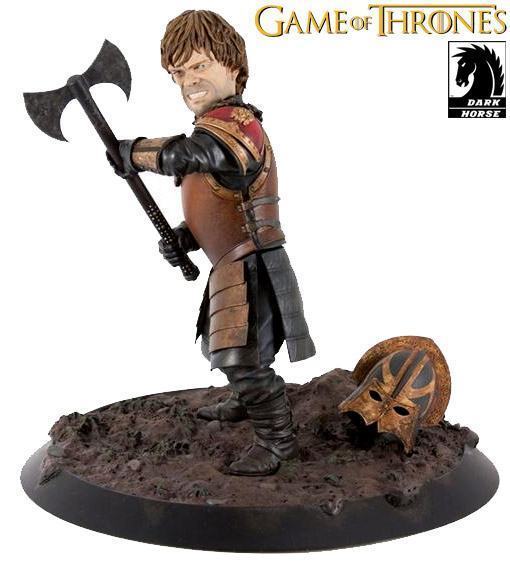 em
Estátuas e Bustos
Televisão