Máscaras Zumbis da Série The Walking Dead
Por Dado Ellis em 7 de November de 2011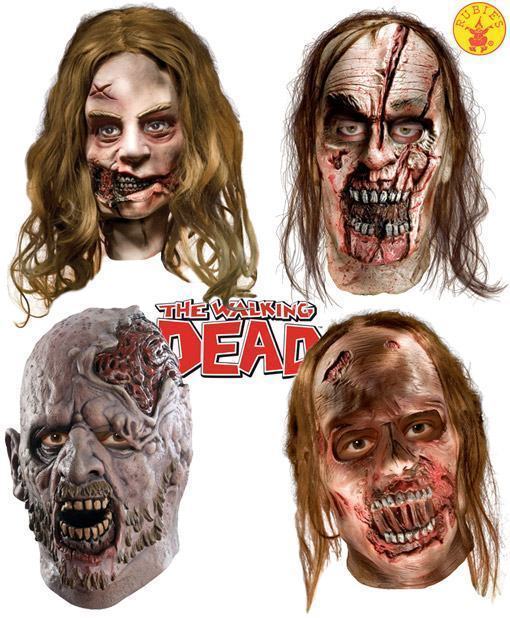 Foi convidado para uma festa zumbi? Então a boa do momento é ir fantasiado com uma máscara da série de televisão The Walking Dead da AMC.
A Rubies Costume Company lançou quatro máscaras de látex hediondas de walkers da famosa série zumbi: a adorável Little Girl Zombie Deluxe Latex Mask com a pele se decompondo e mostrando os músculos da boca, foi inspirada na garota zumbi vista no posto de gasolina em The Walking Dead.
E ainda direto das ruas de Atlanta, a nojenta máscara Screaming Corpse com as feições faciais derretendo e o cérebro exposto, a horrível a máscara do Zombie With Split Head com a cabeça rachada e o medonho Decayed Zombie.
Cada máscara de cabeça inteira da série The Walking Dead custa US$44,99 na Buy Costumes. A loja não aceita encomendas do Brasil, mas usando um serviço como o BoxBrasil isso se resolve com facilidade.
Veja outros brinquedos de The Walking Dead e outras máscaras de horror aqui no Blog de Brinquedo.
Via Buy Costumes.
em
Fantasias
Horror
Televisão