Action Figure de Boba Fett no Game Gears of Wars!
Por Dado Ellis em 8 de March de 2011
Já imaginou como seria se o Boba Fett fosse um personagem do videogame Gears of Wars? Pois Sillof, o mestre da customização, não só imaginou como criou uma versão do caçador de recompensas mais famoso da galáxia como um dos integrantes do Delta Squad.
O Gears of War: Boba Fett foi feito em cima de uma action figure de Gears of War com modificações no capacete, mais a adição de algumas partes novas e pintura customizada. Ficou muito legal!
O Gears of War: Boba Fett não está à venda, mas você pode encontrar outras figuras customizadas sendo vendidas no site Sillof for Sale.
Veja outras criações incríveis de Sillof aqui no Blog de Brinquedo.
Via toycutter.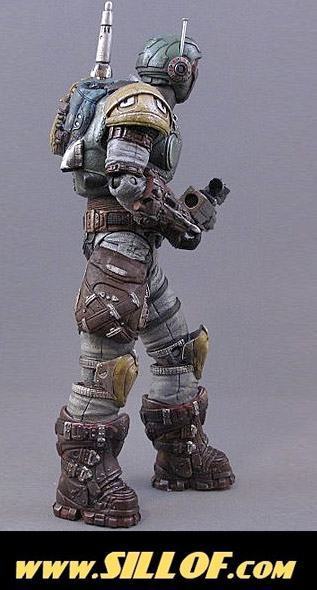 em
Action Figure
Star Wars
Videogames