Bustos Macabros dos Zumbis de The Walking Dead
Por Dado Ellis em 24 de November de 2010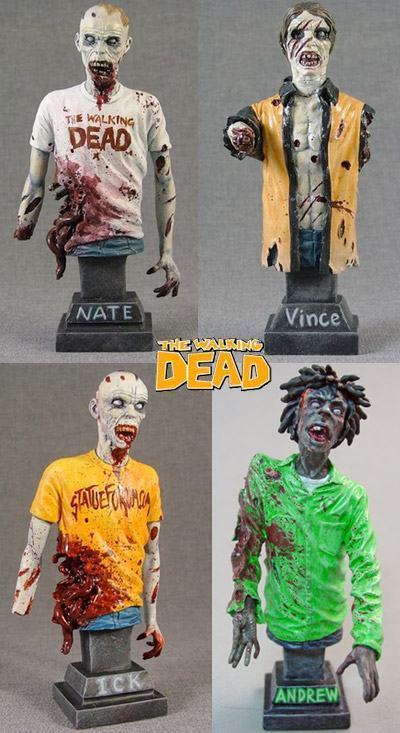 Os macabros bustos da coleção The Walking Dead Torso Statuette, da CS Moore, são bem nojentos e horrorosos. Perfeitos para os fãs dos Zumbis!
São 4 estatuetas de torço em escala 1:9 com aproximadamente 11 cm de altura, de zumbis retirados das histórias em quadrinhos The Walking Dead, publicada pela Image Comics e criada por Robert Kirkman: Nate, Vince, Ick e Andrew.
Os bustos/estatuetas do zumbi Vince e do zumbi Andrew estão a venda na CS Moore por US$24,95 cada. Os outros zumbis já estão esgotados.
Veja também o Zumbi de Pelúcia The Walking Dead entre outros Zumbis aqui no Blog de Brinquedo.
Via CS Moore.
em
Horror