The Simpsons Mini Series 2, Incluindo os Simpsons Zumbis!
Por Dado Ellis em 18 de October de 2010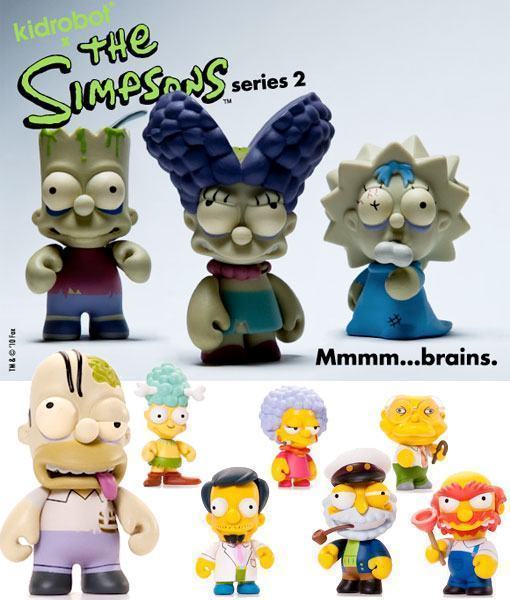 A Kidrobot e Matt Groening anunciaram a esperada segunda série de mini-figuras da série Os Simpsons.
A coleção The Simpsons Mini Series 2 terá 25 bonecos novos dos Simsons, com novos personagens e versões diferentes de personagens da série 1, incluindo figuras dos especiais de Halloween Treehouse of Horror como a família em versão zumbi. Duas figuras "chase" super secretas estarão misturadas na coleção.
As mini-figuras The Simpsons Mini Series 2 medem 7,6 cm de altura, são feitas de vinil e serão vendidas no sistema "blind box" com caixas lacradas e não identificadas, onde o conteúdo é surpresa.
Cada blind box da coleção The Simpsons Mini Series 2 vai custar US$9,95 e as vendas começam dia 28 de outubro de 2010 na Kidrobot Shop.
Veja também a primeira coleção, The Simpsons Mini Series 1, lançada em 2008, entre outros brinquedos dos Simpsons aqui no Blog de Brinquedo.
Via The KRonikle, Kidrobot's Blog.
Clique em "Continuar lendo" para ver foto das embalagens.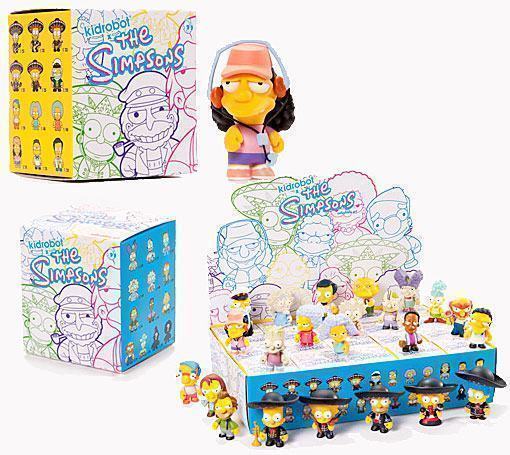 em
Mini-Figuras
Televisão
Toy Art