The Jackson Five em Versão LEGO!
Por Dado Ellis em 23 de June de 2010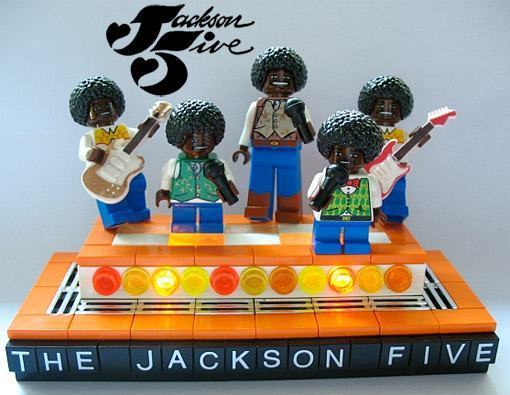 Muito legal este set de mini-figuras LEGO customizadas como a banda The Jackson Five.
O set The Jackson Five LEGO foi customizado por akunthita e trás os 5 integrantes (Jackie, Tito, Jermaine, Marlon e Michael Jackson) em começo de carreira, no início dos anos 70, com cabelos Black Power e roupas bizarras. Adorei!
Veja mais brinquedos de Michael Jackson aqui no Blog de Brinquedo.
Via customminifig.co.uk.
em
Lego
Música
Personalidades