Minimates do Filme The Wolfman de 1941
Por Dado Ellis em 8 de April de 2010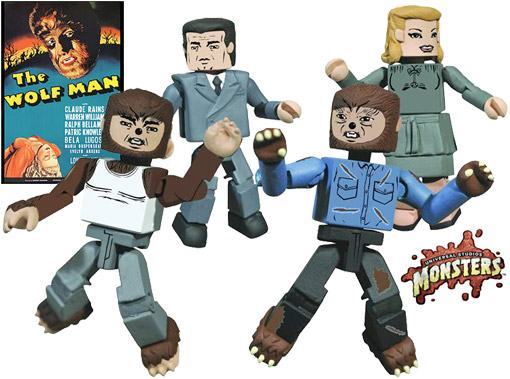 A Diamond Select anunciou mais um set Universal Monster Minimates, agora baseado no clássico The Wolf Man, dirigido por George Waggner em 1941.
O set The Wolfman Minimates vem com 4 mini-figuras esculpidas pelo Art Asylum: Wolfman se transformando e totalmente transformado em lobisomem, Larry Talbot de terno e Gwen Conliffe. Cada Minimate mede aproximadamente 5 cm (2") de altura, tem 14 pontos de articulação e partes intercambiáveis entre si.
O set The Wolfman Minimates está em pré-venda na Entertainment Earth por US$12,99. A loja aceita encomendas do Brasil.
Veja outros brinquedos dos Monstros do Universal Studios aqui no Blog de Brinquedo.
Via Entertainment Earth.
em
Cinema
Horror
Mini-Figuras