Relógio Cuco do Filme O Iluminado de Stanley Kubrick
Por Dado Ellis em 10 de March de 2010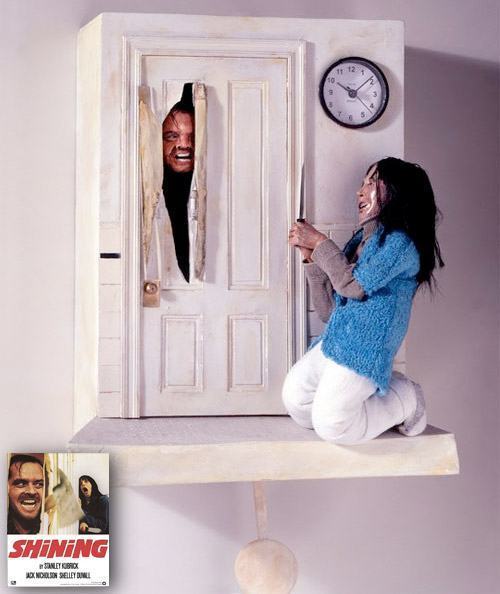 Achei o relógio cuco que eu sempre quis: The Shining Cuckoo Clock inspirado no filme de terror O Iluminado, dirigido por Stanley Kubrick e baseado em livro de Stephen King.
O The Shining Cuckoo Clock foi criado pelo designer Chris Dimino. A cada hora Jack Nicholson aparece na porta e fala "Here's Johnny!" e Shelly Duval grita!
Infelizmente o The Shining Cuckoo Clock não está sendo produzido comercialmente.
Veja também, aqui no Blog de Brinquedo, outros brinquedos dos filmes de Stanley Kubrick, além do Boneco de Jack Nicholson em O Iluminado e Christine, o Carro Assassino de Stephen King.
Via Neatorama.
em
Cinema
Horror