Veículos Minimate: DeLorean De Volta para o Futuro!
Por Dado Ellis em 24 de December de 2009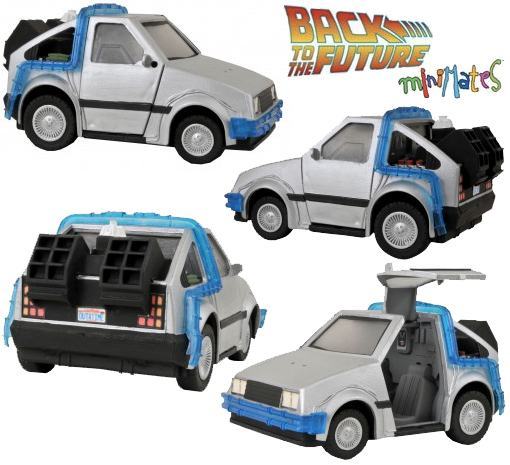 A Diamond Select e o Art Asylum anunciaram o lançamento em 2010 de uma série de veículos para as mini-figuras tipo Minimate.
O primeiro a ter as imagens divulgadas é o DeLorean Minimate – Back to the Future versão "limpa", que será vendido na loja Toys R Us.
O DeLorean Minimate celebra os 25 anos do filme De Volta para o Futuro e outro modelo diferente ainda será divulgado. Além dos DeLoreans também estão previstos o "Battle Damaged Hunter Killer Tank" de Terminator 2 e o M.A.X. Red Stealth Jet!
UPDATE: Confira depois do jump as imagens dos outros dois veículos da "Minimates Vehicles Series 1".
Veja mais brinquedos de Back to the Future e outras mini-figuras Minimate aqui no Blog de Brinquedo.
Via Art Asylum Blog.
em
Carros
Cinema
Mini-Figuras