The Minutemen, Precursores dos Watchmen, em LEGO!
Por Dado Ellis em 1 de September de 2009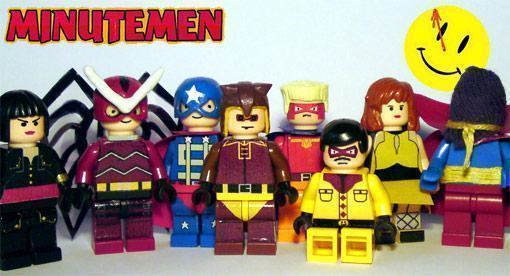 Já mostramos aqui no Blog de Brinquedo mini-figs LEGO das personagens principais de Watchmen, mas estava faltando algo: As mini figuras LEGO dos Minutemen.
O set Lego Minutemen (from Watchmen) foi customizado por burakki62 e é formado pelos 8 super-herois originais: Silhouette, Mothman, Dollar Bill, Nite Owl, Captain Metropolis, The Comedian, Silk Spectre e Hooded Justice.
Veja outros brinquedos dos Watchmen aqui no Blog de Brinquedo.
Via toycutter.
em
Lego
Mini-Figuras