CustomCon 23: The Protectors Steampunk Customizados por Sillof!
Por Dado Ellis em 13 de August de 2009
No dia 10 de agosto começou a CustomCon 23 – Summer 2009, uma "falsa" convenção de brinquedos somente com figuras customizadas por artistas e colecionadores do mundo todo. A vigésima terceira edição da convenção fictícia está sendo hospedada pelo site JoeAcevedo.com.
Mais uma vez, um dos maiores destaques da ComicCon são as action figures customizadas por Sillof que apresentou, no primeiro dia da convenção, o set Wonders Wave 2: The Protectors com versões customizadas com um toque Steampunk.
O set Wonders Wave 2: The Protectors é formado de 5 action figures e foi inspirado no famoso grupo de Super-Herois The Avengers da Marvel.
Os cinco herois re-inventados por Sillof são: Jack Steel, The Brigadier, The Tank, Thunder God e Behemoth. Os super-herois customizados por Sillof não são iguais aos herois dos quadrinhos, mas são reconhecíveis por alguns elementos chaves como uma determinada cor ou acessório.
Veja mais CustomCon aqui no Blog de Brinquedo e acompanhe outros participantes da CustomCon 23 no JoeAcevedo.com.
Os fãs de Steampunk não podem deixar de visitar o Conselho Steampunk – Loja São Paulo, um blog em português com mil coisas legais e feito por gente que conhece e gosta do assunto.
Via toycutter.
Clique em "Continuar lendo" para ver fotos individuais.
Jack Steel:

The Brigadier:

The Tank: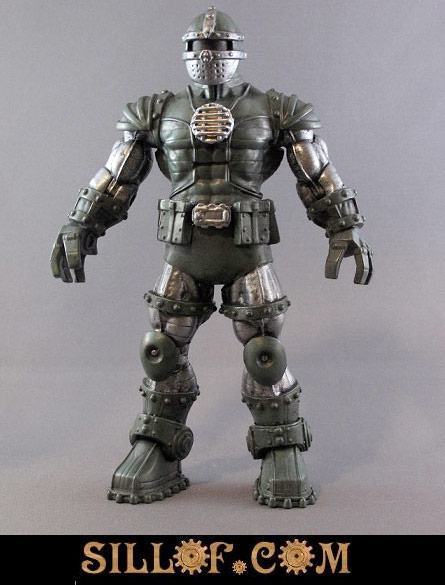 Thunder God: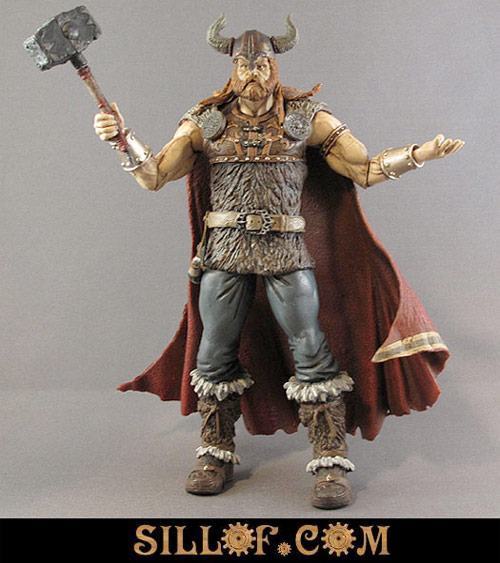 Behemoth:

em
Action Figure
Quadrinhos