The Godfather Marionette. Toy Art do Poderoso Chefão!
Por Dado Ellis em 10 de June de 2009
O artista Michael Lau e a MINDstyle anunciaram o lançamento de um boneco Toy Art colecionável inspirado no Poderoso Chefão.
The Godfather Original version (with marionette) retrata Don Vito Corleone como uma marionete e foi licenciado oficialmente pela Paramount.
O lançamento oficial será feito durante a exposição "Family Tradition" em julho de 2009 na De la Barracuda em Los Angeles. O artista Ron English é o curador da "Family Tradition".
O Godfather Marionette tem as feições estilizadas do ator Marlon Brando e vem vestido de smoking, com rosa vermelha na lapela e segurando na mão um gatinho assustado.
A figura parece ser muito bem feita com atenção aos mínimos detalhes, como as manchas na pele de Don Vito. Duas outras versões, Classic e Secret, já estão planejadas para lançamento ainda em 2009. Muito legal!
Veja outros brinquedos do Poderoso Chefão aqui no Blog de Brinquedo.
PS: Este é o post número 2.000 do Blog de Brinquedo!
Clique em "Continuar lendo" para ver outras fotos.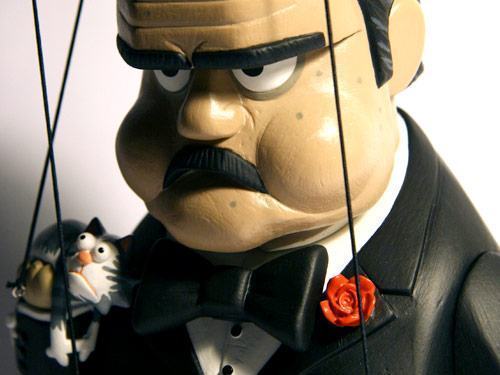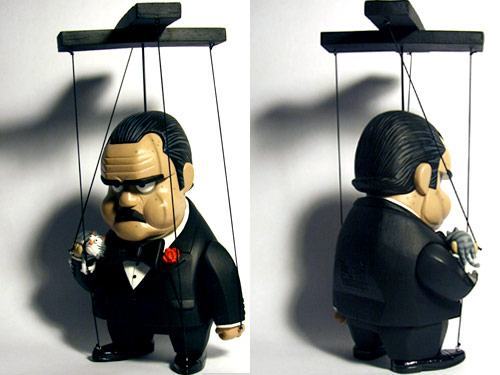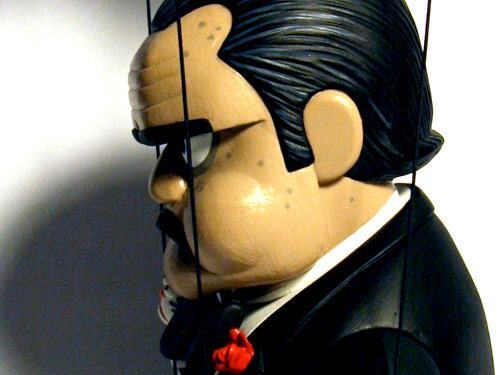 em
Bonecos
Cinema
Toy Art