Elvis Presley in the Army – Nova Escultura da KnuckleBonz
Por Dado Ellis em 2 de March de 2009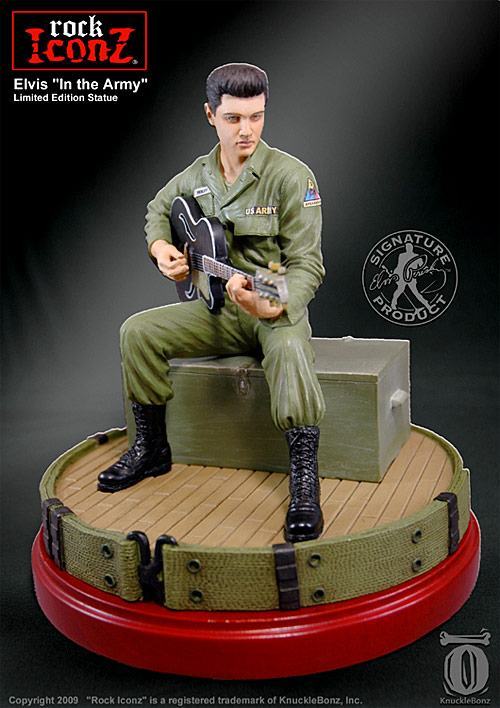 A KnuckleBonz anunciou uma nova figura da sua linha Rock Iconz.
A maquete 'Elvis in the Army' Limited Edition Sculpture captura o Rei do Rock Rock 'n' Roll na época em que ele prestava serviço militar, vestindo uniforme do Exército Americano e dedilhando sua guitarra. Você pode saber mais sobre a passagem de Elvis Presley pelo US Army no site ElvisPresleyBiography.com.
A estátua 'Elvis in the Army' transforma em maquete uma fase da vida de Elvis que não é explorada pelos fabricantes de figuras e action figures. A edição é limitada em 3.000 maquetes e cada uma vem numerada junto com certificado de autenticidade.
O está em pré-venda no site da KnuckleBonz por US$115.
Veja outras estátuas da coleção Rock Iconz:
Rush Starman em Versão 3D
Escultura Exclusiva de Jimi Hendrix
Veja também outros brinquedos com Elvis Presley aqui no Blog de Brinquedo!
Clique em "Continuar lendo" para ver outras fotos.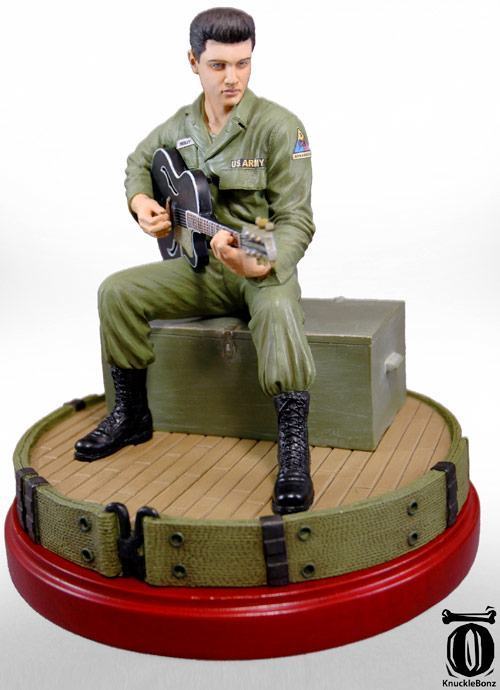 em
Estátuas e Bustos
Música
Personalidades