Máscaras Divertidas para o Carnaval 2009!
Por Dado Ellis em 23 de February de 2009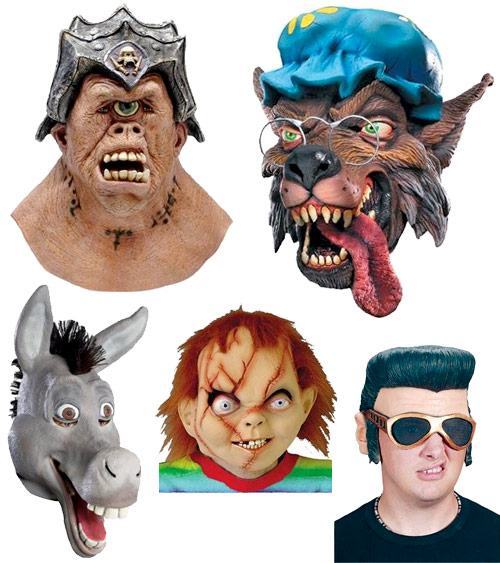 Que tal uma máscara diferente neste carnaval? A loja americana Hollywood Toys and Costumes tem uma extensa coleção de máscaras como as da imagem acima.
A máscara do Lobo Mau, Deluxe Big Bad Wolf Mask, é feita de vinil com qualidade profissional e custa US$45,99.
A Adult Cyclops Mask é feita de látex com pintura à mão e custa US$46,99.
A máscara do Brinquedo Assassino, Seed of Chucky Mask, custa US$48,99 e a máscara '50s Rocker Mask com o estilo de Elvis Presley custa US$12,99.
Burro, personagem do desenho Shrek, com certeza faria sucesso em qualquer baile de carnaval! A máscara de cabeça inteira, Donkey Mask, é feita de látex e custa US$48,99.
Divirta-se na seção Fantasias do Blog de Brinquedo!
em
Fantasias